Rossi presses Yamaha to test the 'spoiler' on the M1
The Italian considers the improvements fundamental and expects the Japanese to incorporate the piece as soon as possible to continue evolving.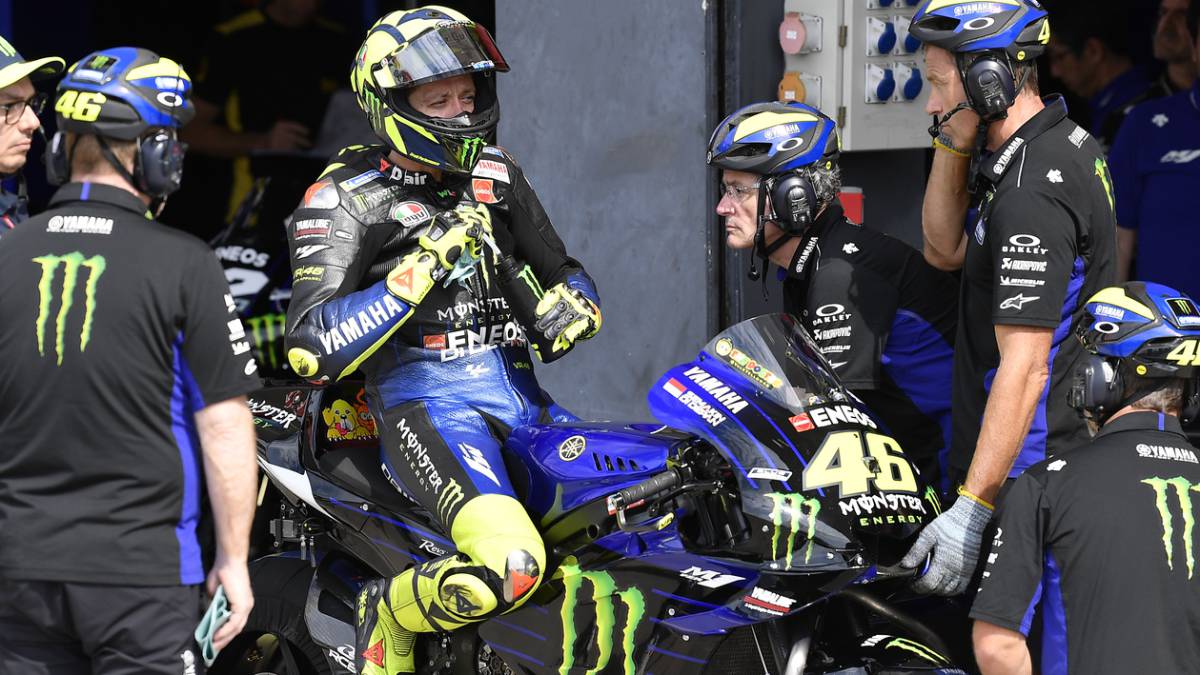 Small differences are deciding the beginning of a season in which, although it was the Ducati 'spoiler' who took over the leading role after the inaugural race in Qatar, is now Valentino Rossi who is becoming the center of attention. The Italian, at 40, occupies the second place in the general after a great start of the year in which he is fully immersed in the fight for a title that, if achieved, would be his coveted tenth crown.. 'The Doctor' wants to maintain the good feelings in Europe and keep fighting for the victories in each race.
With two second consecutive positions in Termas and Austin, the Italian does not want to repeat the script of a 2017 that he inaugurated by taking the podium in the three first races, to finish in a season to forget that Yamaha lasted until the end of 2018. The lack of improvements during the course was what hindered the performance of the Japanese and Rossi is not willing to repeat the same mistakes: "Now MotoGP is like F1, everyone is improving the bike. We have to go adding points, but to get better because everyone does it ".
El piloto of Tavullia wants to be up to the favorites and not to get off the hook is doing strength in Iwata to incorporate the famous 'spoiler' of Ducati in his M1. From Japan you have everything ready. In fact, the Japanese brand already tried something similar in the past GP of Valencia, although it did to facilitate the evacuation of water in his mount. But now Valentino wants to try it for another purpose as he recognized in Motorsport: "It could be very important for us, since could help cool the rear tire as Ducati says. It's just a small component, but it can be helpful" .
Si the piece arrived for the GP of Spain, Yamaha would become the third constructor that would incorporate the appendix to his moto. After that Honda introduced it in Austin with a solution that only presented a profile for the triple offered by Ducati, and that Aprilia compiled in a very similar way in some tests that were held in the American track after the grand prize, the aspect of the piece that the Japanese will present is the main question. What is clear is that Valentino just wants to win and any new thing that helps him do it will always be well received in the garage.
Photos from as.com