Rosberg: "It will take time for Ferrari to redesign the SF90"
The German says that the Maranello car lacks aerodynamic load in the corners: "I would place Mercedes ahead now for all the routes"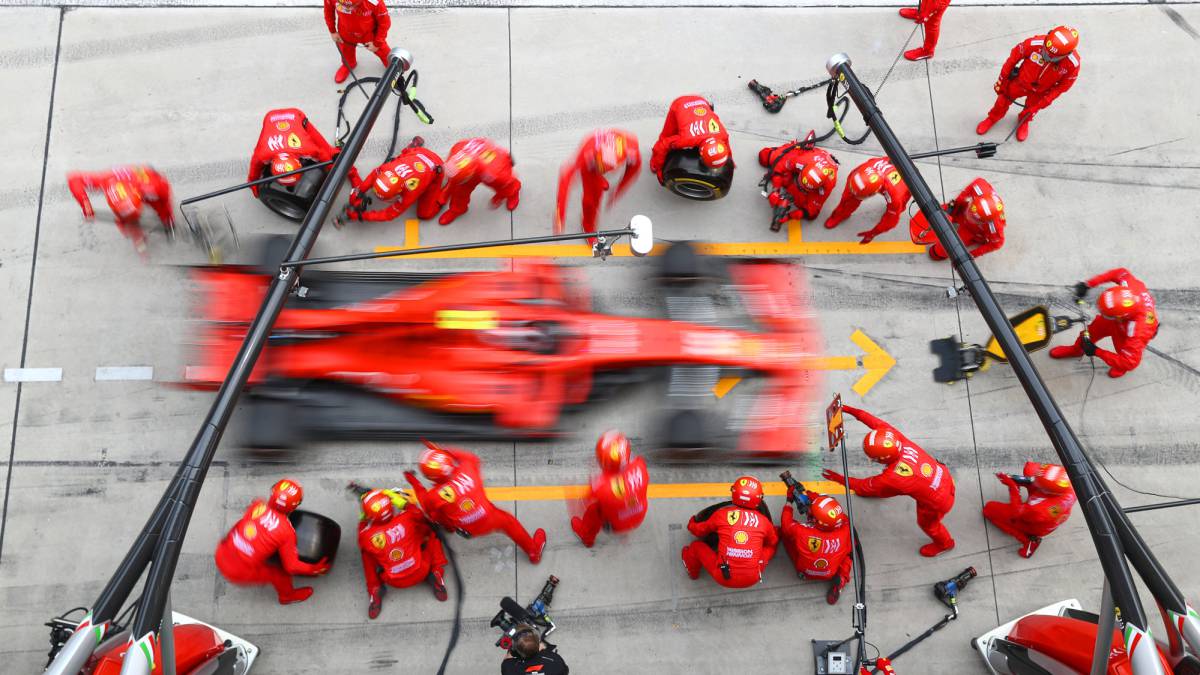 It's the big issue that fills the newspapers and the gatherings. What happens with Ferrari? Because the Scuderia, after completing a remarkable preseason in the Circuit Barcelona Catalunya, has seen Mercedes has added three doubles in the tests of Albert Park, Sakhir and Shanghai.
A majestic results that did not occur in The Formula 1 World Championship since 26 years, when Nigel Mansell won, at the wheel of the Williams Renault FW14B, the first three races of the season with Ricardo Patrese escorting him to the finish line, which have not gone unnoticed by Nico Rosberg.
El The only driver who has managed to defeat Lewis Hamilton in the hybrid era ensures on his YouTube channel that the SF90 presents a wrong aerodynamic concept compared to the W10: "Mercedes are the big favorites of the moment, they just seem so strong ... Ferrari It simply has problems Han created a car with the wrong aerodynamic concept. air and an aerodynamic load that is not enough in curves . There they waste a lot of time. That is not ideal to get the fastest lap, so they have been wrong with the car "
Rosberg continues his analysis on the problems of the Rampante Cavallino stating that it will take quite some time for the engineers of Maranello to generate efficient downforce:" This weekend they tried to put more wing in the back, but they did not have the big rear spoiler they needed. They need to create it, but only adding load to the front wing is not efficient because if you increase downforce, you must increase the aerodynamic drag. This is not done. You have to remove it from other parts of the car, like the front spoilers or the endplates. In that you have to focus right now, but it's a lot of work. It will take time. It is not ideal ".
Finally, the German declares that it is very difficult to point out a clue where the Italians are clear favorites to victory today: " Ferrari will be strong on circuits with many straights. In Baku I'm not sure. There are many slow corners in which you will lose a lot and many straights in which you will win. It is difficult to say if it will be a track on which they are ahead. We will see. I would place Mercedes ahead now for all the routes, even in Barcelona ".
Photos from as.com