Ricky, on Harden: "It will score what we do"
Rubio spoke in the mixed zone after the Jazz's second game against the Rockets in the Playoffs: "He's one of the best," said de Harden.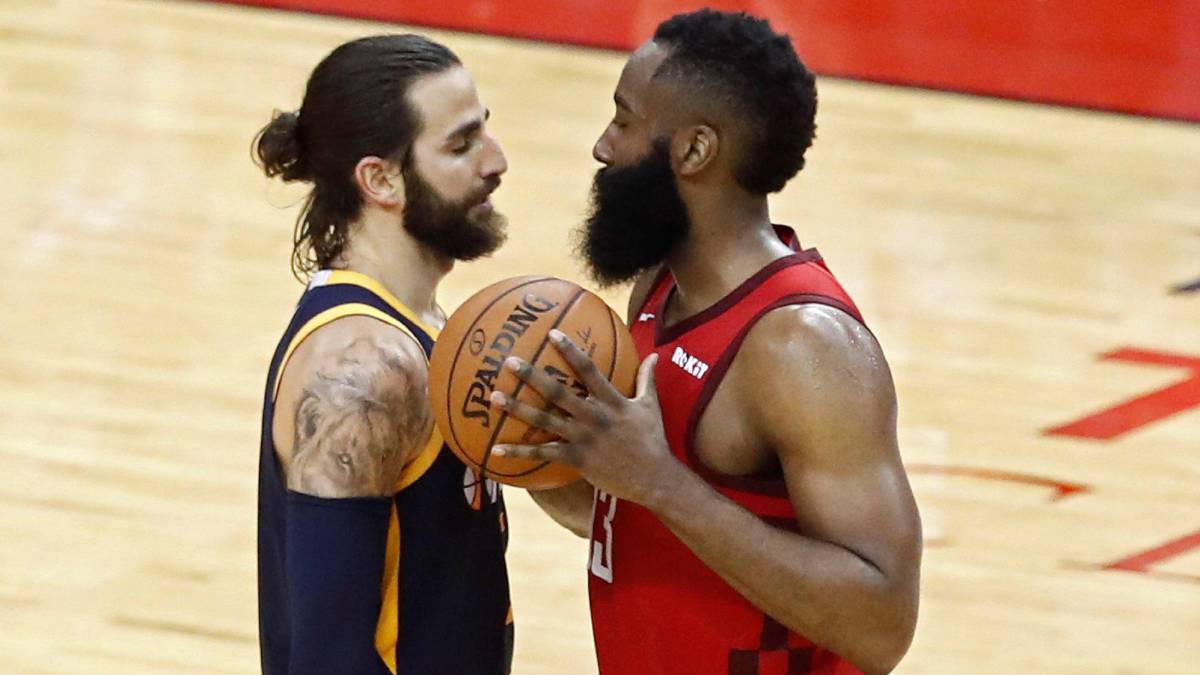 Ricky Rubio has again explained to the journalists the plans they had and how they have developed for the second game of the first round of the NBA Playoffs 2019 that are competing in the Western Conference Rockets and Jazz, their team.
" It's hard, they're one of the best teams, especially in scoring, of all time, to beat them you have to score first, and that's something we have not been doing with consistency, and then you have to play a very good defense. to leave something, you can not cover everything, but at least try it, they have not felt that we were there in the first two quarters of today's game and most of the first, this is going to compete and have the best chance ", He said in the mixed zone.
Harden took praise from the Spaniard: "We made an adjustment and we have not defended him in the same way as in the first game. The best scorers of all time. We will continue to find the way, we have to try to score it difficult. He's going to throw shots, whatever we do, he's averaged 36 points per game this season. We have to believe 100% in what we do and for now we have not done it. We are a good team with good players, but without believing we will not win the battle. "
The statements have been transcribed and published by Eric Walden.
Photos from as.com