Ricky (20 + 13) wins Willy (15 + 8) in another match without a prize from Kemba Walker (47 points)
The Spaniards were very good, but Walker was more. The base does not manage to win his team when he gets many points.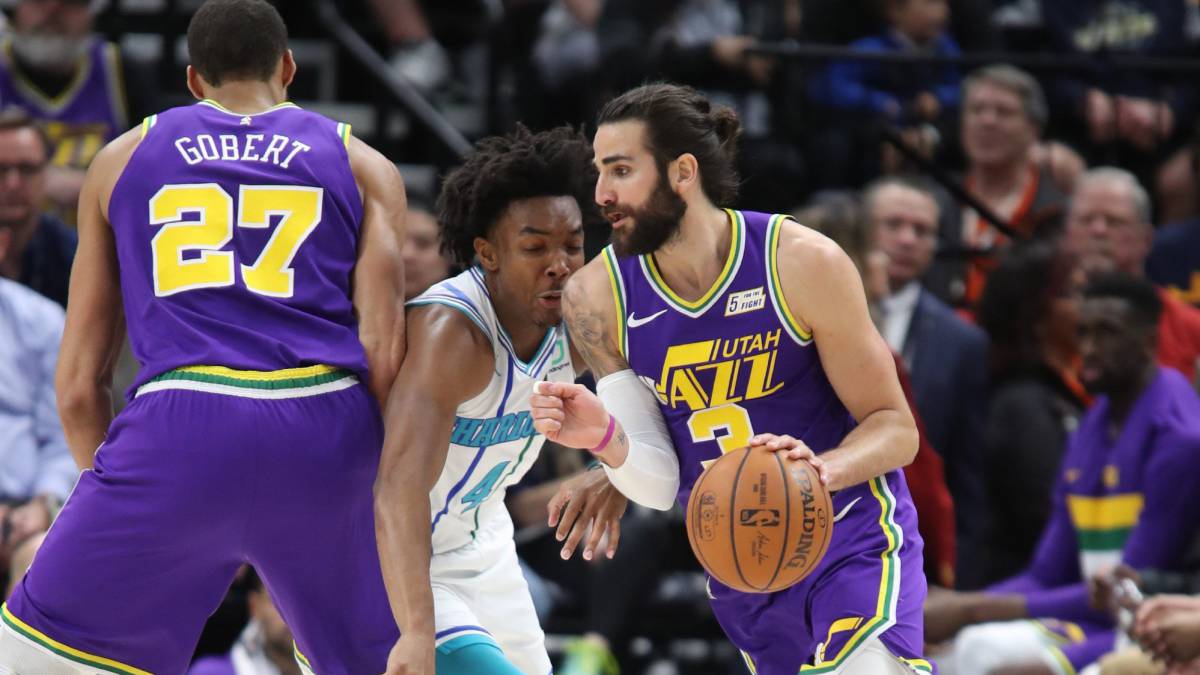 The Jazz had no problem defeating the Hornets in Salt Lake City. The protagonism was Spanish on the court, with good performances from both Ricky and Willy. They ended up winning the premises by 111-102,
Ricky Rubio started well, putting in a couple of baskets. It was that, a couple of baskets, which Bismack Biyombo also got in the first five minutes: they were two of only three that made the Hornets' headlines that were not called Kemba Walker (47/53, 88.7%), which is the highest percentage in a game since these statistics are recorded (1970). The departure of the other Spanish at the helm, Willy Hernangómez, was quite positive: two good actions near the basket, a rebound-mate and good intensity when looking for holes in attack led to the Hornets, also by Monk and Lamb, to get ahead in the score (28-29, minute 16). And that's where it all ended for the Hornets: the Jazz's initials came back on track after a timeout and the home team went on the scoreboard with Gobert and Sefolosha doing damage from the vertical. At rest the difference already exceeded ten.
It was Kemba Walker's turn to put on the hero's cloak again, although he had to go to the dry cleaners at the end of the game. 38 of his 47 points came in the second half, but he could not avoid the disaster. The Hornets, however, showed a much better face than the previous day in Oakland against the Warriors. He continues to suffer from serious problems, which are the ones that have separated them - until now, they still have options - from the playoffs.
Walker put on his boots, he knew how to hurt the Jazz with yoyo actions and also with flashing penetrations. Recital that is not the first this season, although the problem for his team and he is that he has only won one of six games of 40 points he has made (tied with Kevin Love in the worst record in the history of the NBA in this The Hornets continue in the fight because their rivals have lost too, but they have clashed head-on with the Western teams in this final stretch of the season in which they fight to continue a few more weeks in competition. For the Jazz it is the fifth consecutive victory, the tenth in the last eleven matches.
Photos from as.com