Redondo recounts his ordeal: "They were emptying my leg of blood and drugs were passing me ..."
Redondo recalled in La Nación the via crucis that he suffered with the knee injury he suffered as soon as he arrived at Milan: "It was terrible, my head was going to a thousand."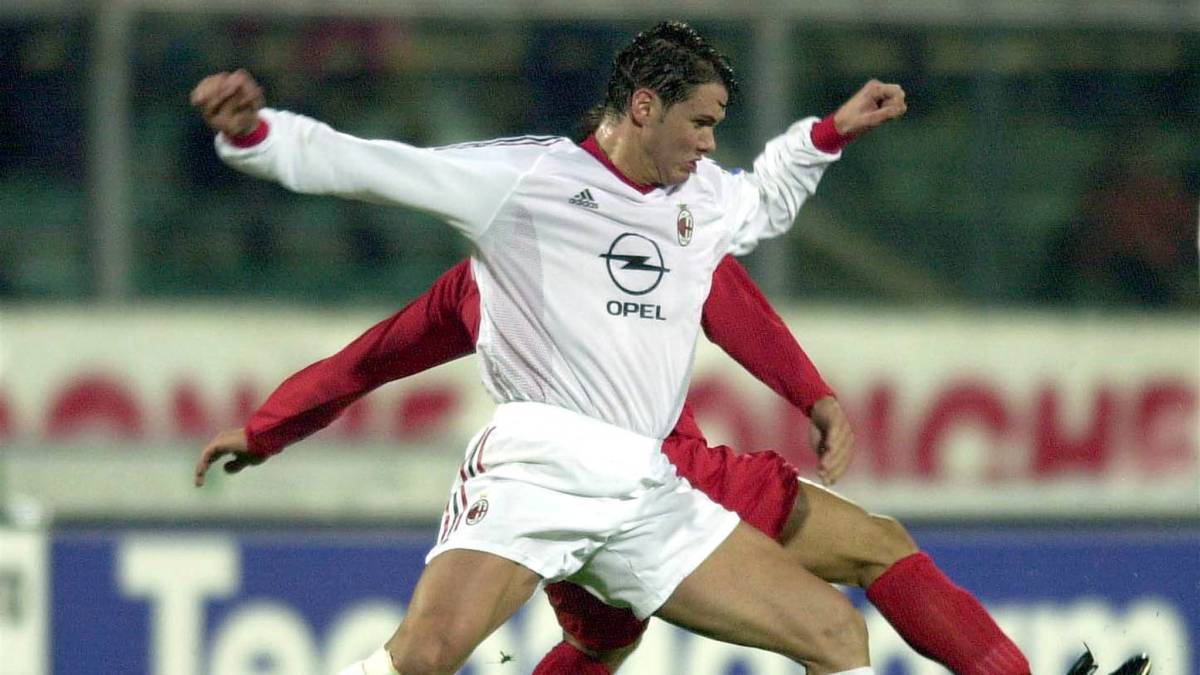 After six years as a reference in the midfield of Real Madrid, Fernando Redondo (49 years old) was sold by Florentino Pérez to Milan. The Italian team paid 3,500 million pesetas (21 million euros). But when he was doing the preseason with his new team, the Argentine midfielder was seriously injured in the anterior cruciate ligament and began a calvary that he recalled this Friday in La Nación. "I had done the preseason with Madrid and, when it was over, the sale took place, I came to Milan and the training system was different, with a lot of physical load and a lot of hard work." I did not say anything, a little out of pride, but I was muscularly dead. I should have made a progressive adaptation, but I analyzed that later, in that context we played soccer, and on a play I turned and felt track: I broke the crusaders on the right knee and I could not play a game during Two years, "said Redondo.
The Argentine suffered a two-year ordeal, with several operations and different trips in search of a solution that did not quite arrive. "The first operation did not go well. I had an Italian doctor who had operated on other Milan players, but he was not a knee specialist, and the truth is that the ligament was not placed in the best position, he was touching the knee. Femoral condyle I do not blame the doctor, I had to get into that 3 or 4 percent error. The issue is that in recovery, my knee was swollen and it hurt, and doctors told me I had to overcome The barrier of pain then made it harder, muscle, and in the end it was an inflammatory circle, and every time it was worse ".
Redondo decided to go talk to Galliani, tell him that he wanted to travel to Madrid to visit Dr. Del Corral, then doctor of Real Madrid, and transfer him to renounce his salary: "I asked him not to pay me more salary until I could play. And I told him I wanted to go to Madrid to see Del Corral. alir de Milanello, too, because everyone there asked me when I was coming back, and I did not know what to say anymore. If all this had happened to me at Madrid, it would have been different, because I had already given the team a lot of things, but in this case I had not been able to play for a minute. It was a terrible situation, my head worked a thousand. I also came to Buenos Aires to see Jorge Bombicino ".
The end of the tunnel began to see him when they applied a technique forbidden in Italy, called Bier Block:" We decided to consult the best knee specialists in the world. We went to France to see the one who had operated on Ronaldo, a couple more and we stayed with Martens, a Belgian who gave us a lot of security. I lived a couple of months in Antwerp, I worked with innovative techniques for me three times a day throughout the week. I applied a technique called Bier Block, that was banned in Italy and acted on the central nervous system to break the pain memory. They put me in the operating room, put my leg up, I was drained of blood with a tourniquet and drugs were passed to me. The risk was that if some of that went to the heart, I could have a problem. They let you do it 6 times at the most and I did 5 and that way I was able to overcome the threshold of pain and work on rehabilitation. I did everything. I was taken to Knokke, a summer city in northern Belgium, but in winter! I got into the North Sea and ran with water up to my waist and did different jobs in the sand, with elastics and cushions. Seeing that I could overcome pain and inflammation, I gave my best, I was able to recover and play two more years "...
Photos from as.com