Red Bull enjoys the "constant evolution" of Honda
Christian Horner and Max Verstappen highlight the work that Sakura's engineers are doing with ExxonMobil.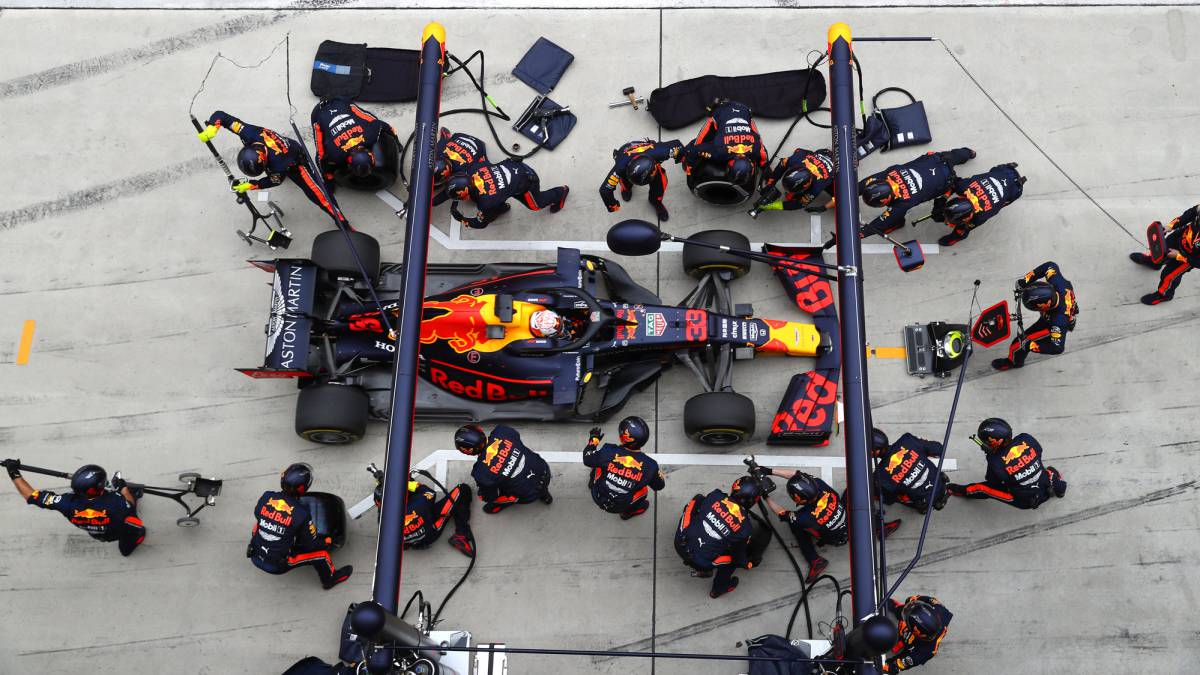 "It's a totally different relationship" . This is the phrase most used by any member of Red Bull before beginning to explain the differences that are experienced between Renault and Honda in the World Formula 1.
A pair with the Japanese, unprecedented in the 'Great Circus' until this year, which at the 2019 Azerbaijan Grand Prix will be strengthened by the release of Sakura's engineers the first improvement of the season. 20 horses more power to bring the RB15 to the speed of W10 and SF90, in the battle for the podiums and victories maintained by Germans and Italians.
Questioned by this development, Christian Horner praises in 'Sky Sports F1' the work of the Japanese each test, as well as highlights the improvement work they do with ExxonMobil: "With our previous supplier we had a scenario where we were a client that We enjoyed two updates during the year, now it is a constant evolution and development. ExxonMobil is also seeing some good gains from our side and is working very hard in partnership with Honda. It is an area of particular interest for development, since it is effectively free and open without restrictions, so there is definitely performance available there, it has been a true injection of enthusiasm, passion and shared visions and objectives, we are very happy with the way the relationship started and what is in process ".
In the same vein as your team leader shows Max Verstapp in, that stands out in 'f1i.com' the professionalism that each career exhibits the technicians led by Toyoharu Tanabe: "I like to work with the Japanese. They are calm people, but at the same time they are very motivated and focused on what they have to do. When I have a problem, they fix it quickly. They have test benches in Japan and a factory in Milton Keynes, where Red Bull is, so it's great that they are so close. When we find a problem on Friday, they try to find a solution directly on their test bench. Sometimes, when you get in the car the next day, some of the settings have already changed to fix it. "
Photos from as.com