Red alert in the Warriors: Klay's ankle is "very bad"
Tonight (9:30 pm Spanish time) the long-awaited Warriors-Rockets series begins, but it can do so with a low key in the champion.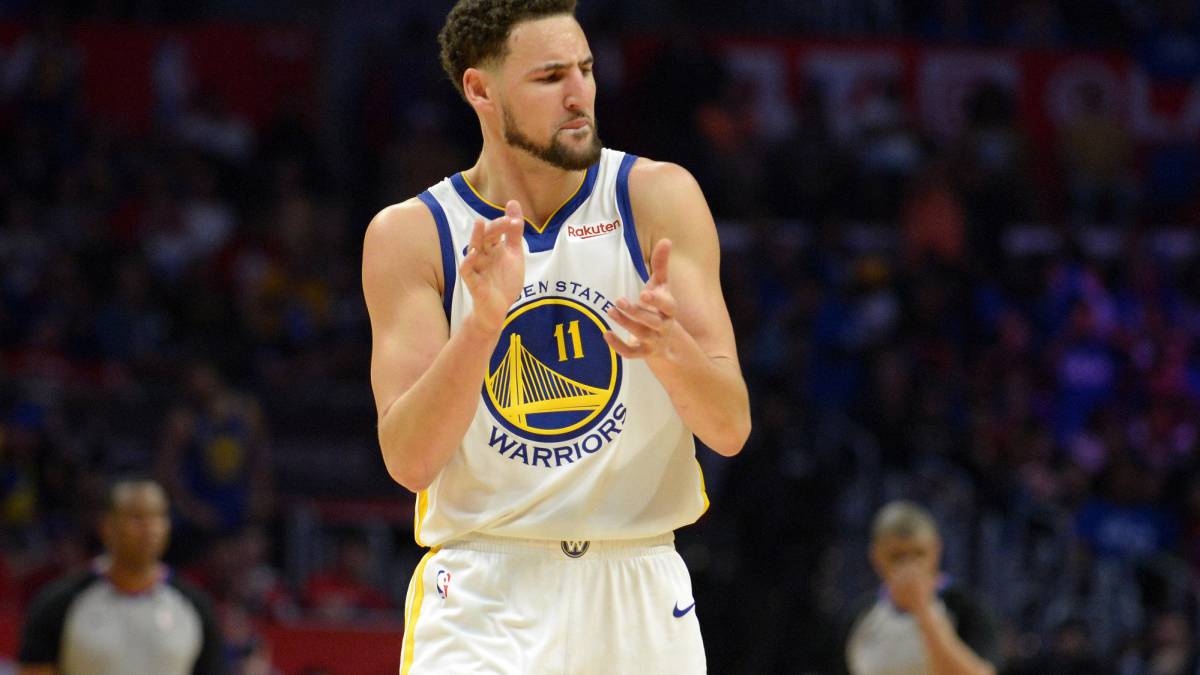 A The Warriors could face their unexpected defeat on their court in the fifth game against the Clippers. That forced them to play a sixth in LA with which nobody counted after the two successive wins of the champion at Staples to place the 3-1 that finally ended in 4-2. That sixth game, with an amazing performance by Kevin Durant (50 points), not only took two days off the Warriors and left them with just over 36 hours before starting the mother of all the eliminatory, the rematch of his duel last year against the Rockets, but it took a much more important bill: Stephen Curry and Klay Thompson had ankle problems and those of the escort seem very worrying.
According to information from Marcus Thompson (The Athletic, and one of the most close to Stephen Curry), Klay's injury is "very disturbing", his ankle was "very bad" yesterday Saturday morning and the possibility that he does not play the first game against the Rockets (today, 9:30 pm) was very real. Your response to treatment will dictate an availability that can make the series, as Klay is a fundamental defensive specialist and his points are especially valuable now that Californians have a less reliable rotation and with fewer points than in previous years. Remember that the tie against the Clippers and left them, presumably for all the playoffs, without DeMarcus Cousins.
Klay twisted his ankle culminating a 2 + 1 in the third quarter of the game, and although he returned to play and assured that would be prepared for the premiere against the Rockets, the reality is that in the locker room the concern is maximum. The most logical scenario could aim to give rest the first two games and accumulate a week of treatment (the third game is in Houston, already on Saturday) but in the franchise they know that it can be a too important concession before a rival like the Rockets.
Stephen Curry, on the other hand, is much better and in principle its own if it is just a scare. Steve Kerr both left in the air the participation of both in the party of today, but the base will play. The doubt is Klay, who could miss this game because, in addition, on Tuesday the second of the series is played, before moving from Oakland to Texas.
Photos from as.com