"The rainbow of Valverde shows that age is not so decisive"
The Brit of the Sky team puts in value the fantastic performance of the Murcian despite his age. "It motivates me to see what he did in the past World Cup," he said in El Mundo.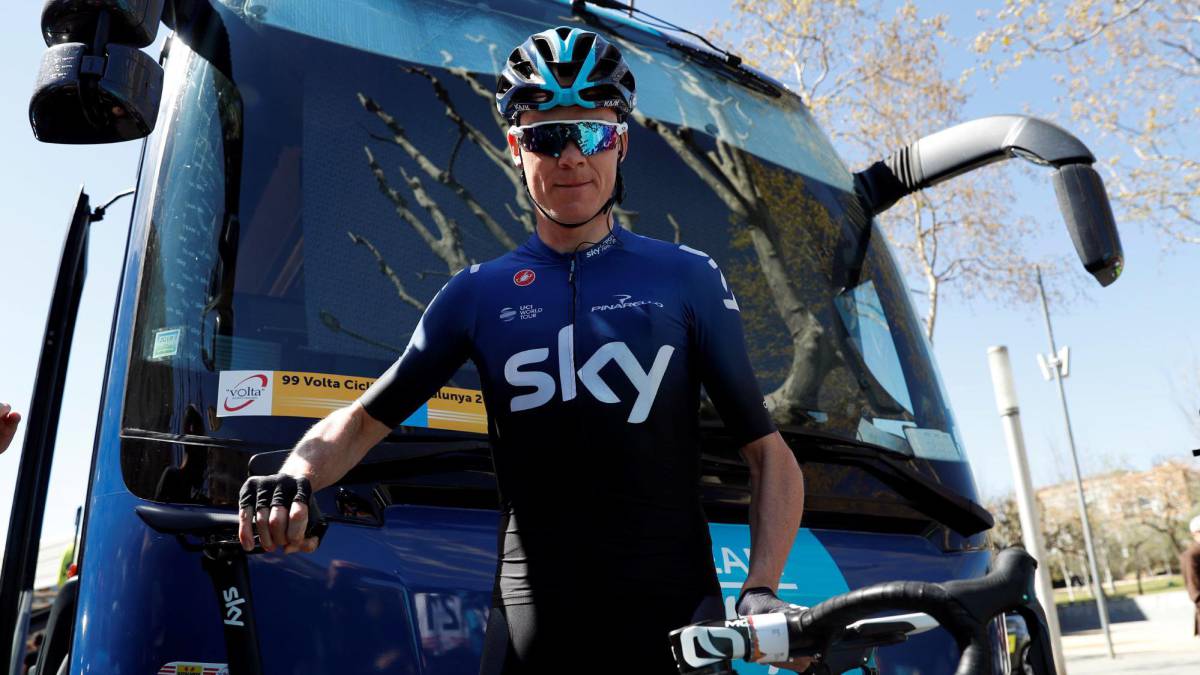 Chris Froome will face this season one of the great challenges of his sporting career: to conquer his fifth Tour de France with 34 years. Joining the select club of five Grande Boucles, with Indurain, Merckx, Anquetil and Hinault, would place the British as the st most veteran cyclist in history to conquer the Tour, only behind Firmin Lambot, Henri Pelissier and Cadel Evans.
Despite his 34 springs, Froome has not lost any desire or motivation and knows very well who is the great referente of cycling in this aspect: Alejandro Valverde. In declarations granted to the newspaper El Mundo, one of the stars of Team Sky admitted that the world title won by the Murcian in Innsbruck at 38, can only serve as motivation: "He is incredible It's amazing, I want to continue for many more years, like him. Seeing Valverde win the last World Cup motivated me to think that it can be achieved, that age is not a decisive factor in cycling as many people think. "
Among the other topics that Froome discussed in the interview, he stressed that current cycling, in his opinion, would not change despite the ban on potentiometers and was against setting a salary limit with the intention of equalizing the potential between the teams: "That would cancel the goal of having successful teams, because you want to be successful to go to the sponsors and ask for a bigger budget. Now we have the biggest budget, but it was not always like that. When we started in 2010 we were not the biggest team, but with success the team grows. I think it would be sad that the teams could not grow to be successful ".
Finally, Froome admitted that his great goal of the season is to win the fifth Tour, despite being critical with a very mountainous route ("that favors cyclists like Quintana"), and wished that his legacy was not marred by the positive salbutamol that splashed in the Vuelta a España: "I hope that do not affect Any amateur who takes the time to examine the details of the case will certain that I did not do anything wrong. I can only say that to the fans: if someone has any doubt about me, review the reports and conclude that I have never done anything illegal ".
Photos from as.com