Quique hunts Lassad and Riki and goes for the top scorer
Quique already equals the 14 goals that both Lassad and Riki achieved in the promotion of Deportivo 2012. It is one of Enric Gallego, now in Huesca.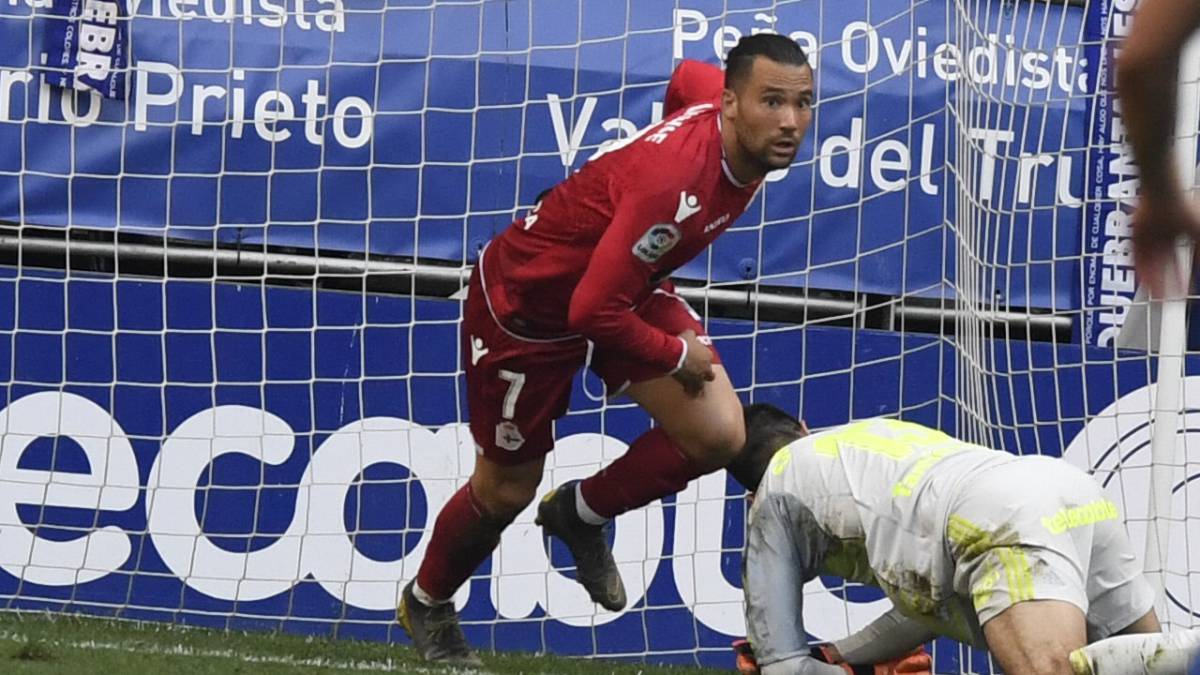 El Deportivo is not going through its best moment, but one of its players must be happy with its performance: Quique González. The pucelano striker was the best against Oviedo, scored the goal of the tie and became a nightmare for the Asturian defense, which made him eight of the 16 fouls that the Coruña team received. With his both in the Tartiere and adds 14, which places one of Enric Gallego. The Catalan, despite going to Huesca in January, remains the top scorer Second thanks to the 15 goals he achieved with Extremadura.
Without the presence of Gallego and his pursuers with eleven goals (Juan Villar and Rubén Castro), Quique's goal is to become a top scorer in the category and sign his best season. So far, his record in Second is in the 16 points he achieved with Almeria in the 16-17 season. As if that were not enough, the pucelano is talisman, because if Depor scores it never loses: six wins and four draws.
But in addition to the present, Quique has given a little blow to the recent history of the Blue and Whites goal scorers in Segunda. The pucelano, with 14 goals, has matched those achieved by both Lassad and Riki in the 2012 ascent. His next goal dates back to the 1991 ascent, in which Uralde scored 15 points. The next barrier is established by Vicente Celeiro, who made 22 in the 1986-1987.
course. Carlos, his best partner, came back
Quique's future goalscorer is even more promising if one takes into account that Carlos Fernández returned on Sunday, his best partner. The complicity between both was evident in the Tartiere, where the pucelano scored the equalizer after a superb pass from Sevilla. The offensive numbers of Depor make clear the difference that there is when they play together. In the first 16 days, to the first injury of Carlos before the Majadahonda, the Depor had 26 goals (9 Quique and 7 Carlos) , to which we must add the Oviedo. In the next 14 matches until the Tartiere Natxo's team scored only 13 goals (4 of Quique) .
Photos from as.com