Pope Francis 'receives' Ayrton Senna in The Vatican
A bust of the ill-fated Sao Paulo genius made by his niece has been delivered today to honor the religious values of the three-time F1 champion.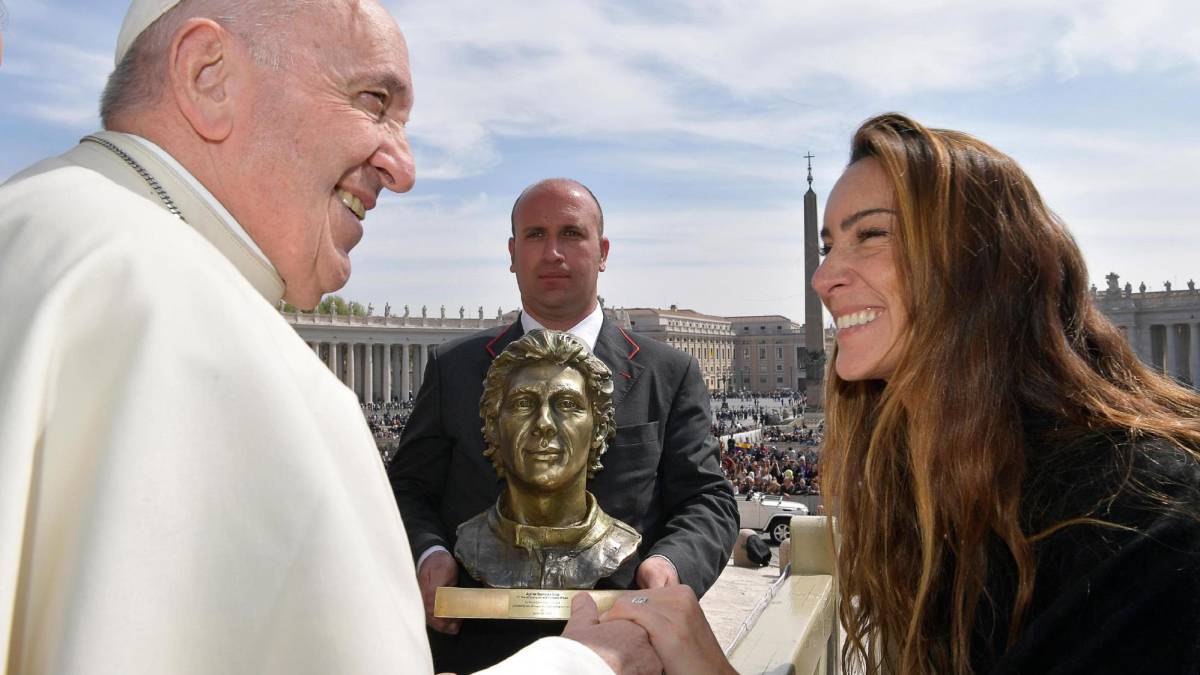 Ayrton Senna is already in the Vatican. Or rather a bronze sculpture, 'Meu Ayrton', made by Paula Senna Lalli, niece of the myth of Sao Paulo, who Bianca Senna, another of her nieces and director of the Ayrton Senna Institute, delivered in hand to Pope Francis, in addition to an original helmet of the three-time champion of F1. The work, which began in 2016, was commissioned by Neyde Senna, mother of Ayrton, and will be part of the saga 'My Ayrton' .
"I received with great pride the order of my grandmother, who wanted to portray with affection the way he was remembered by the family. I accepted the challenge despite the difficulty of the task," said Paula, the author, who she could not be present in Rome since she had just given birth.
The idea of giving her the sculpture, made with photos and family memories, to the Pope was by Claudio Giovanonni, a personal friend of the Senna family, with the idea of the Catholic values of Ayrton since religion was one of the axes of his life. The work is a personal gift for the Pope and will be part of the Vatican Museum from today.
Photos from as.com