Poirier and the Baskonia send in Moscow 14 years later
The pivot finished with 14 points, 15 rebounds and 32 valuation and returns to Vitoria with the tie tied. Kirolbet did not win CSKA at home since 2005.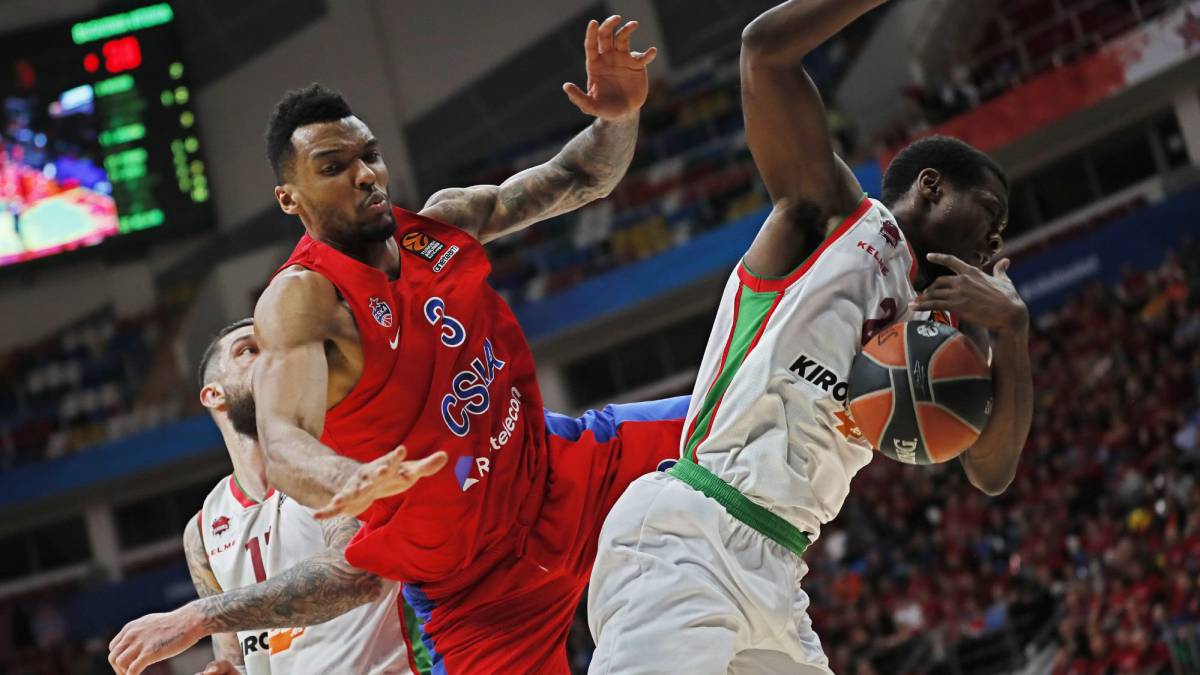 Kirolbet Baskonia did not win CSKA in the last 15 duels in the Slavic capital but broke that bad mood at the most opportune moment. The field factor is already reversed and now we will have to finish the red giant in the Buesa Arena.
El Chacho Rodríguez started in the initial quintet of the Russians, but he was quite unlucky in the early stages. The referees charged Baskonia with very fast fouls (2 in 45 seconds) but based on triples, Perasovic took the spotlight in the light (10-17, minute 6). Shields had 10 points in the first six minutes. Peras pulled Jalen Jones in the 7th minute (unprecedented in the first game of the series), but made 2 personal fouls in just a minute and a half. By 16, he was already three.
Baskonia started very inspired the second quarter, leaving the Russians 2 minutes without scoring (20-34, min.13) but a partial of 11-0 again approached the Slavs. Some ridiculous losses, Shengelia fallon in the free throws and defensive confusions allowed the local approach. Also some other decision sibylline of the referees. Poirier committed his third personal foul but the good overall tone of the team allowed him to go to the break 5 points up. Garino scored just outside the locker room (6 points in 3 minutes) but Chacho brought CSKA closer to 1 with 47-48. A hulking triple of Vildoza confirmed the baskonista reaction by placing 52-63. The team put hands, stole balls, crossed the pass lines and bounced. Then, it was effective from the offensive point of view. And also versatile. It came from outside and also from inside. He made a pair 2 + 1.
Vitorianos did not want to repeat quarters like the 27-12 of the regular (the last) or the 29-12 (third of Tuesday) so they plotted to avoid it. They endured the downpour and they were solid. A less than 2 minutes before the end they kept the 10 points of difference. It was seen to raise the ball to Janning, Shields and even Hilliard on the margin of the bases, which were under pressure. Sergio Rodríguez tried it on the basis of three pointers but it was already too late. Baskonia had played much better and broke the bad mood that had lasted since 2005. Won in Moscow.
Photos from as.com