Pierre Gasly: "I can be as fast as Verstappen"
"It's not an easy start, I'm a competitive person and when I do not get the results, I get angry," says the 23-year-old Frenchman, about his difficult start at Red Bull.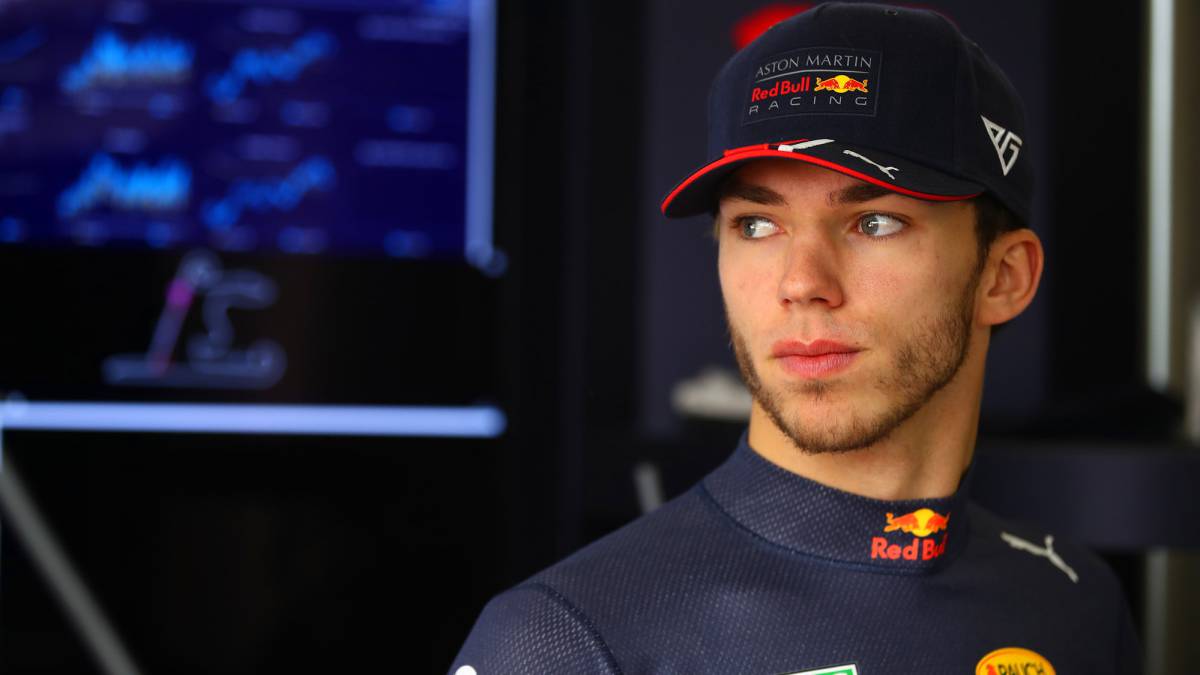 With 23 years, Pierre Gasly disputes his second full season in F1, the first in a team in the front zone. Red Bull promoted to French to replace Ricciardo and, although his first months are being complicated, Gasly expects to respond once he understands why he is not comfortable at the controls of the RB15. In China he was sixth, his best result with the energy team so far. But Bahrain's fourth in 2018 with a Honda Toro Rosso justifies expecting much more from him in the future.
-René Rosin, his boss when he won GP2, says he expects to see him battling for podiums this year. What's missing for that? -That's what we're seeing with the team, how I can feel more comfortable in the car. I can not drive as I like and as I know. Last year, with Toro Rosso, I had good results and I think that we do not have to make big changes. I've been quick with other cars. -How is that adaptation being, both to the car and to the team? Because it is not being the dream start ... - For several reasons. In Melbourne we had pace, but a bad qualifying strategy left us behind. Things have not come out, although in China we started to change that with a quieter weekend. The team is different, with new people for me, and also the culture is new because Red Bull is more English. I need time, but it is also an exciting period, with 23 years I am in a first level team. -And how does Red Bull react when you have problems? Do you think they are understanding? -When you change your car and equipment, things do not come out the first time. You have to work. It's not an easy start, it's clear, it's not as good as I want because I'm a competitive person and when I do not have the results, I get angry. But all this pushes me to understand how to get the best out of me. It will be solved. -Do you think it can be as fast as Verstappen? -That's the goal, yes. I know I'm fast and I know my strengths, like the classification. When I ride like I want and I'm more comfortable, I think I can be as fast as him. -Why is Max a difficult partner? -Because he is one of the greatest talents on this grid, he has shown it. He has five years of experience here as well. Although in the 'top' teams there are no easy partners. Lewis, Bottas, Charles (Leclerc), Seb (Vettel), all are very good. -Why do you think Red Bull chose him to replace Ricciardo, not Sainz? -It's a question for the team. I had only done one F1 season, although I do not have much experience I have done good things and I can do them better as the years go by. Although the concrete reasons I do not know them. -Is it F1 as expected? And does he have time to digest that he's here? -More or less, yes. There is nothing better in life than driving an F1. I am very happy. And then, I like to travel, so it's probably better than I imagined. Then, F1 is so, so fast that there is no time to understand what is happening. Sometimes you go home, you start doing routine things and you think about the amazing things you've done. Maybe a couple of times a week you are aware that your life is great, and it is good to remember it from time to time. And it's amazing to be on the same grill as Kimi, Lewis or 'Seb', whom I followed as a child. Even just out of the car, because on the track you become someone different and you do not pay attention to who is next. -In F1 all the drivers think they can win, but only six have a car to do it. You are already one of them ... -I'm competitive, I always look forward and my goal is to make the best possible result with the car I have. Let's see how the car evolves but I hope we will be able to fight for front positions. I just want to make sure that if I have a car to do top-3, I finish in the top-3. And if I have a car to win, I win. And if I have a car to do top-5, I'm in the top-5.
Photos from as.com