Other 'nines' of La Fábrica in Germany: Joselu, Mayoral ...
Pedro would not be the first Madrid striker to try his luck in the Bundesliga. Szalai and Joselu did well, but Mayoral had no luck ...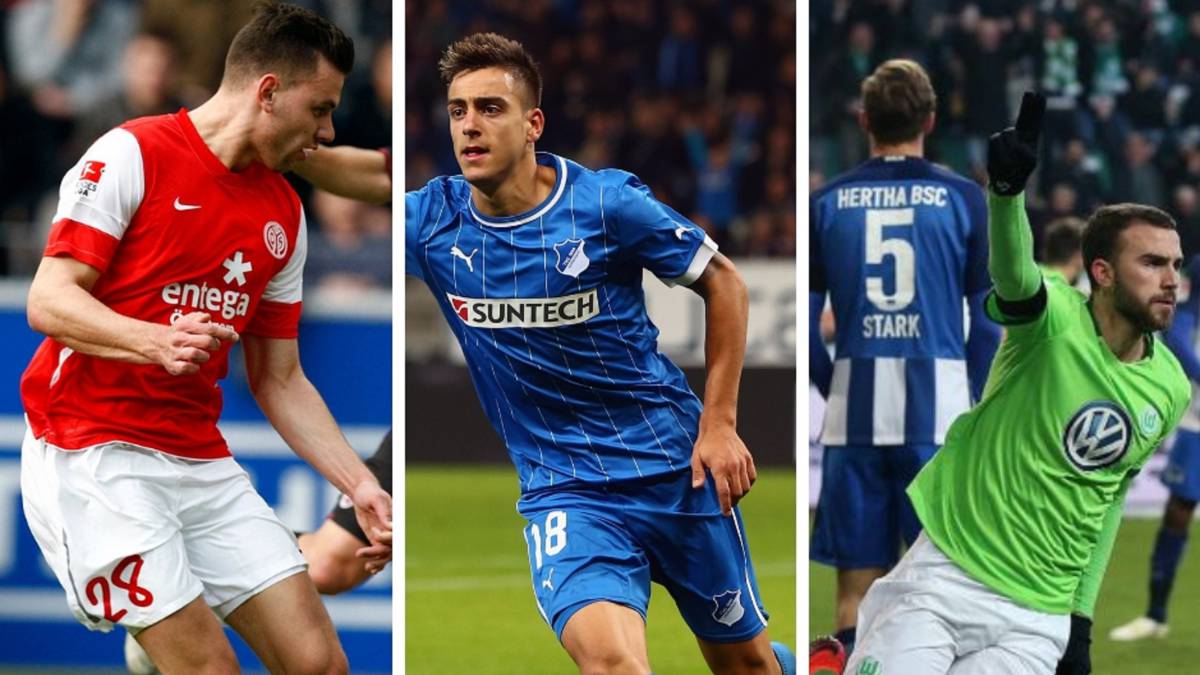 El Eintracht aims to get Pedro Ruiz, forward of Juvenil A of Real Madrid, within the operation of Jovic, which is very advanced. In the white club do not look with bad eyes this option, as long as it is through a transfer or a transfer with repurchase option. It would be the fourth 'nine' of The Factory that tries its luck in the Bundesliga. So it was to the previous ones:
Szalai
It was the first 'nine' of the Factory that tried its luck in Germany. The Hungarian, who is currently 31 years old, began his adventure in the Bundesliga in the winter market of the 2009-10 season (the first half of the season he played in Castilla). He went to Mainz and his adaptation was very fast: in half the season he played 22 games and scored five goals. The following course, the 2011-12, the physical problems stopped him: 15 duels and three goals. It was in 2012-13 when it exploded: 33 games and 15 goals. That made him sign for Schalke (they paid eight million). He was only there one year: nine goals in 41 games. After that course he signed for Hoffenheim, where he continues today: 32 goals in 119 games during the five seasons he has been at the club. He is perfectly adapted to German football and it seems that his future is to continue there.
Joselu
The good experience lived with Szalai made Madrid repeat the formula with Joselu. He arrived at Hoffenheim in the 2012-13 season and his process was similar to that of Hungarian: immediate adaptation. In his first course he played 25 games and scored five goals. The following year (2013-14) he signed for Eintracht and it was his definitive explosion: 14 goals in 33 games. From there he went to Hannover, which was his last season in the Bundesliga (ten goals in 32 games). True to his character as a globe-trotter, he tried his luck at Stoke (four goals and 27 games). He returned briefly to Spain (six goals in Depor at 16-17) and went to Newcastle, where he continues today: seven goals in 52 games under Rafa Benítez.
Borja Mayoral
The only bad experience of a striker of Madrid in Germany. In the 2016-17 season, after debuting in the first white team, he left on loan to Wolfsburg. He was impelled by the experience of Carvajal, with whom he maintained a good relationship and recommended him to try his luck in the Bundesliga (Leganés triumphed in Leverkusen). However, Mayoral did not have the same luck: only two goals and 426 minutes in his season in Wolfsburg. It hurt the bad dynamics of the team and also the signing of Mario Gomez. In any case, they took it as part of their adaptation, since in Germany it is common for young players who come from outside to just play in their first season. They tried that the one of Parla stayed there a year more, promising more minutes to him, but Zidane decided to recruit to him for the first equipment and target and there it finished his German adventure ...
Photos from as.com