Open the grave of his grandfather to take his skull to the party of Racing
A fan of the Academy went to the street celebrations for the Argentine Superliga carrying the skull of his deceased relative.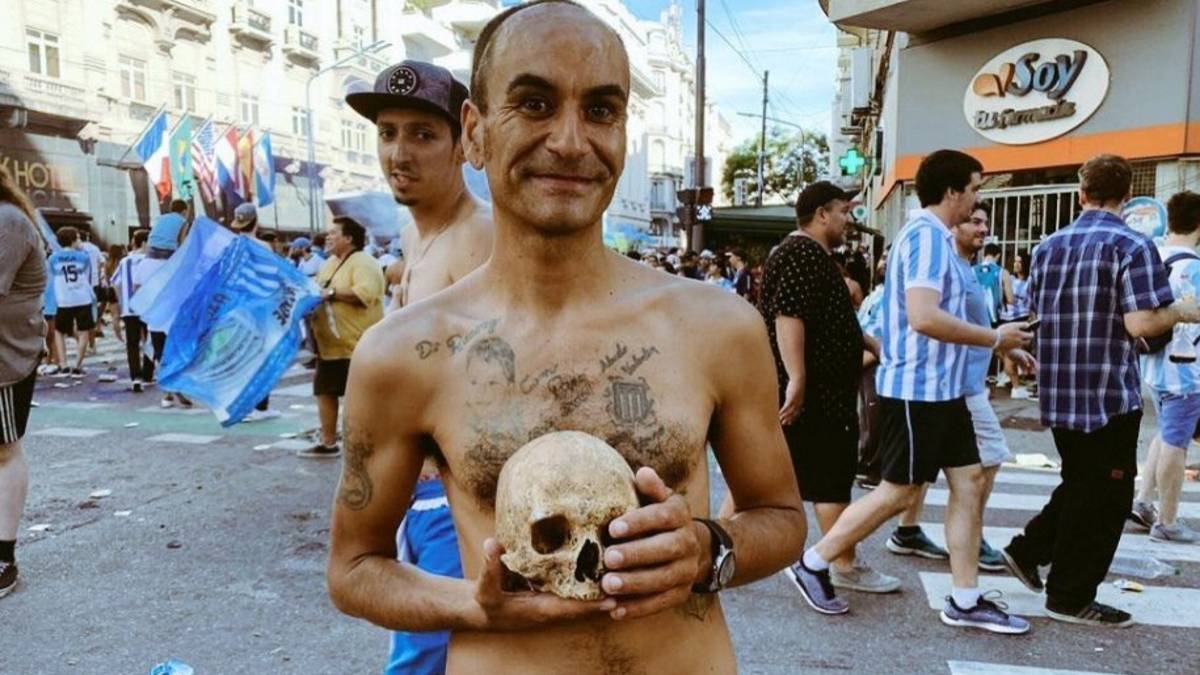 Although they are seemingly remote areas, the match between football and necrolatry has made for curious anecdotes. More than one fan has scattered the ashes of his deceased on the turf of his team's stadium, some have tried to access a field with the Ashes of his father and famous is also in Spain the family of a follower of Barcelona who for 30 years has not been missing every year to the anniversary of his death (February 14) telling him in his objection the march of the team azulgrana.
La última anecdote has been given to the street celebrations by the Argentine Super League conquered this Sunday by Racing de Avellaneda after drawing 1-1 in the field of Tigre. A fan of the Academy, Gabriel Aranda, attended the celebrations carrying the skull of his grandfather Valentín Aguilera. As the fan himself explained on television, he took him out of his niche so he could 'live' in the first person the Racing season.
"I was in the niche and I took him out of the niche the whole time that Racing played. Racing will be proud because I took it out ", said Aranda interviewed by the chain TNT Sports.
Racing de Avellaneda managed yesterday his ninth title of league champion in the stage of professionalism of Argentine football. His last garter belt was from the Transition Tournament 2014.
Photos from as.com