Olivas: "For me it's a legal goal, it should have taken time"
The central Real Valladolid appreciated the point achieved and prefers to turn the page to his goal canceled.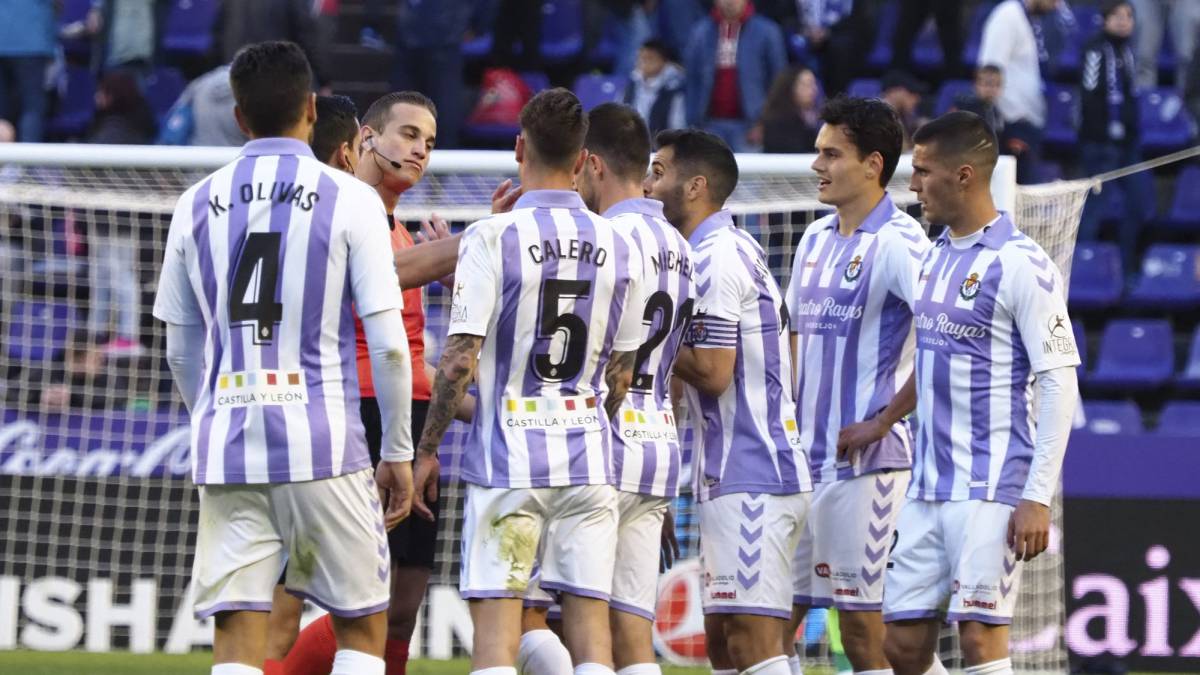 After carrying out the typical recovery work together with the rest of the teammates who were holders against Real Sociedad, Kiko Olivas, Real Valladolid center, went through Zorrilla's press room: "The point is good, adding up at this point is very important. We left with a bittersweet feeling because we had it, I think that we deserved that goal. In the end it could not be and seeing the last play of the game we had luck, it could be much worse. "
How could it be otherwise referred to the play of the canceled goal in which he was the protagonist (video):" Watching the repetition I still think is a legal goal. I still do not understand the reason for canceling it. The referee told my teammates that it was due to interference from Plano that blocked the defender, but seeing the repetition it is clear that the Real player has a passive attitude, he does not intend to go clear. I heard some statement from Oyarzabal explaining that he did not know why he had canceled it, a sign that he had no intention of clearing. " On the performance of the VAR added: "There is a feeling that only touches us, but it coincides that we always play this kind of plays very doubtful. We miss a little that he saw it well, that he took his time. It is a tool that can help them a lot and I think you have to take enough time to make a clear and obvious decision. "
Regarding Thursday's match on the Leganés field, he said:" It's good to play so soon. Everyone wants to play. The Leganés at home is strong, it's going to be complicated, but we left the field with the desire to see the next match. It is also positive to play so many games in Zorrilla, although the results are not coming out we feel very comfortable and protected ".
Photos from as.com