"I'm not a supporter of clean, but Zidane already knows what he wants"
Míchel Salgado added: "These matches serve to make decisions, and he is convinced of the salvation of Celta, of Emre Mor and praised Aspas.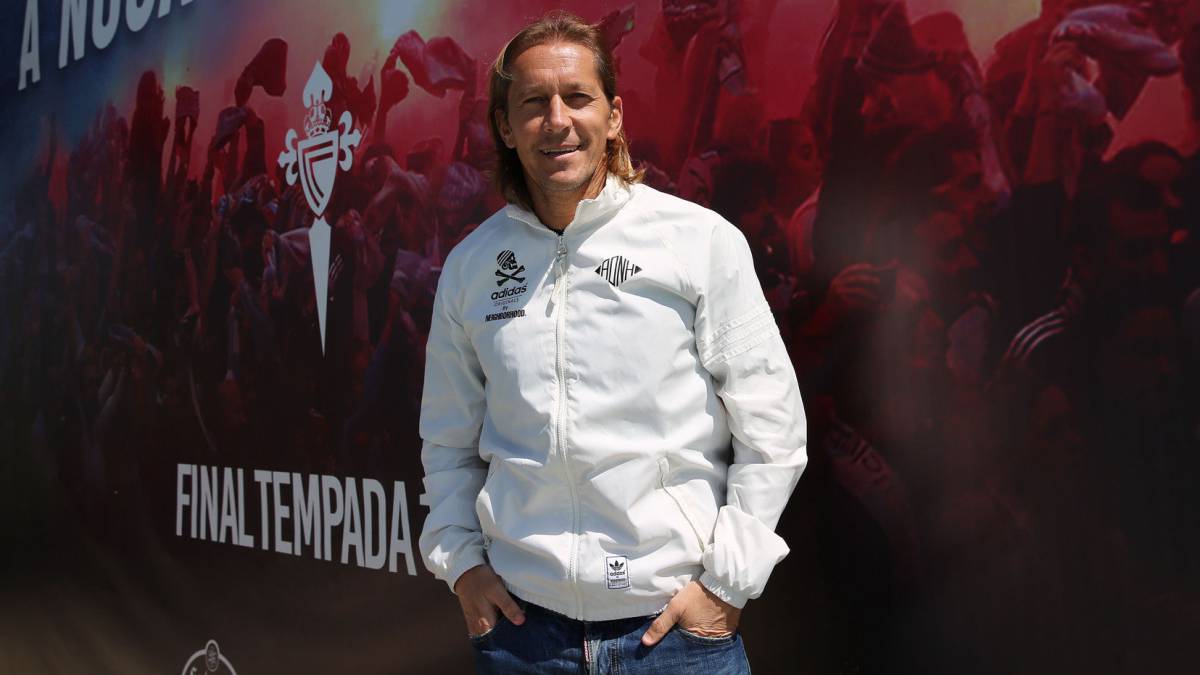 Míchel Salgado has spoken on Tuesday in Vigo on various current issues:
Is Celta going to save? I am totally convinced that he will get it. A month ago the situation was much more complicated, especially because of the environment I saw. Now, after the arrival of Escribá and having won seven points in three games, it is Celtic's moment. Playing at home, the team feels comfortable at the level of results. It is not the time to look back and make criticism, that will come when the team is saved. The game against Villarreal, with the return of Iago Aspas, marked a turning point. He is a very important player on and off the field. The conviction of his teammates and the fans is totally different when he is on the grass.
¿Iago Aspas would have been a starter in the Celta of his time? Quality players can play at any time and team. The last Celta that I lived before going to Real Madrid was spectacular and making a hole would be difficult for any player in the world, but Aspas would surely find it. The good thing about it is its versatility. In addition, the quality he has in his left is incredible and he reads soccer perfectly. If he had been on our team, maybe we would have reached the UEFA Cup final that year or fought the League until the last moment. I wonder if we had not won a title that year having had more wardrobe background.
What have you said to Emre Mor during these days? I have spoken a little more with him because he handled me in English. He is a young lad who may need special attention. Right now he finds himself with an option with the coach because he has re-counting on him. He has incredible potential, which makes a difference, but he has to know where he is and what his role is in the team. The coach has also spoken with him and I am nobody to tell him anything at a technical or tactical level. I can just give you my advice about uncle who has been there for 19 years. The first thing is to tell him not to waste time, that football passes very quickly and God has endowed him with conditions that are not easy to have.
How do you rate the Real Madrid season? At the beginning of the season we did not expect Real Madrid to be like this and once finished LaLiga it will be time to analyze everything. We could say that it is a situation similar to that of Celta, at the level that expectations have not been met. However, the Celta has a very young team and is starting a generation, while the Real Madrid is finishing after having won three consecutive Champions. It is complicated to maintain the mentality every day. You have to keep changing things. In the ten years that I was at Real Madrid I never found myself in a situation of being in the month of March without the option of winning titles. I know how hard the moment the players are going through is. The good thing about the arrival of Zidane is that he has given tranquility to the club and relaxed the spirits. These matches do not work for the season, but to make decisions. With Zizou we are all excited, to see what template can do and we must also have the stadium, what financial impact can have to make the template.
Are you in favor of Real Madrid doing a clean in the locker room? I am not a supporter of the clean ones. What you have to do is a real analysis of what you need. Zizou knows exactly what he wants. He already knows the players. He knows perfectly what Kroos or Isco can give him. Decisions will not be made by the press or by anyone. He has been with these players for three years and everything will be easier. In addition, this season has seen the team from outside, from the barrier, and that allows you to analyze things differently. That parenthesis will have opened your mind. He has very clear what he wants, the case is to know what he can. Everything has marked the departure of Cristiano Ronaldo. This Real Madrid has been playing with a very marked style with Cristiano and maybe it has to be a different team without him. You have to look for another type of style. When you have a player like Cristiano or Messi they mark your game. The first thing that Real Madrid has to do is realize that Cristiano is no longer there. To get those 50 goals you have to look for another type of football.
Was it surprised by the soccer impact that Cristiano's march has had? When you take away a player with 50 goals, you expect something like that to happen. The first thing that Real Madrid has to do is realize that Cristiano is no longer there. To get those 50 goals you have to look for another type of football. You should do a clean slate and put your feet back on the floor. At the time we also spent in the Real Madrid of our erato. We won many things and then came the moment of the ax. The good thing is that Real Madrid has a special DNA, winner, and it is the team that is remade faster.
Photos from as.com