"I'm not going to lie, rumors hurt, I have feelings"
Ricky Rubio ends his contract this summer with Utah Jazz, he will become a free agent and will have multiple options to choose his destination.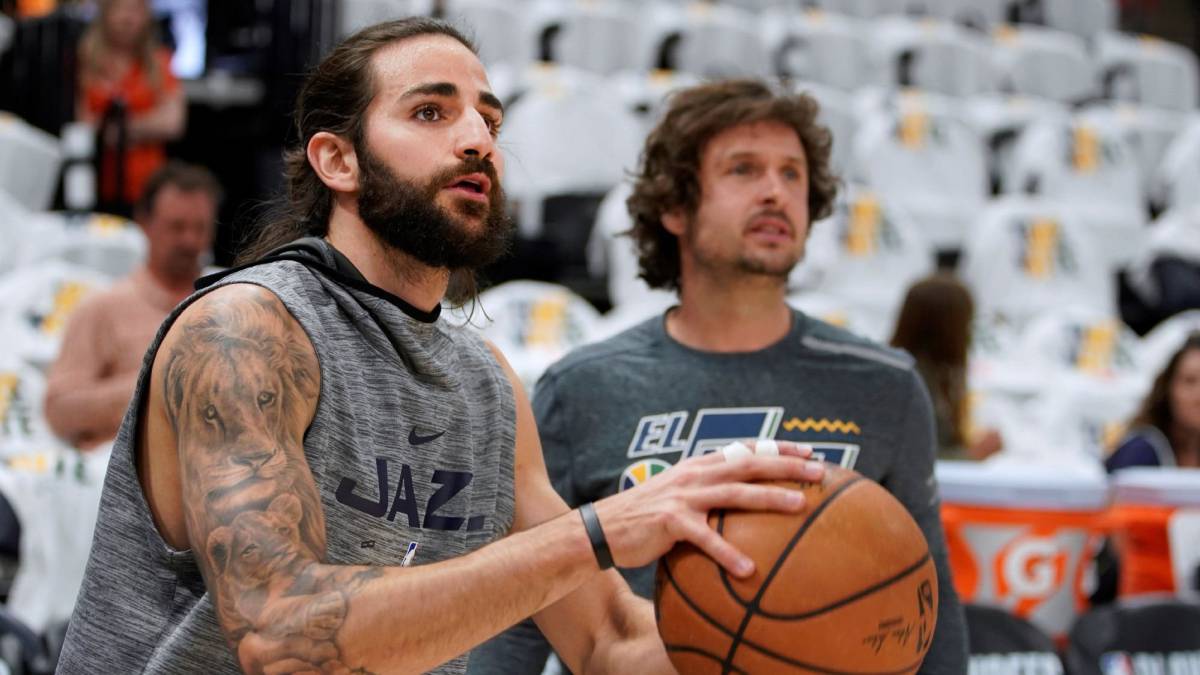 Ricky Rubio said this past morning goodbye to the second playoffs of his career and is facing one of the most important summers of his career: with 28 years (he will turn 29 in October), the Spanish international finishes contract with Utah Jazz and will be the owner of his destiny.
"Many friends ask me 'where are you going to play next year? Can I visit you?' And, honestly, I have no idea . It depends on many things I'm going to find the best situation for myself with the coach and the team I want to be happy, "said the base at the closing press conference (via Eric Walden) of a season that hit the ground with Houston Rockets (4-1). "I gave everything, everything I had, could I have played better? Yes. This series ... we could have won.This is why I am disappointed.We had what it took to win.I do not know why not we showed from the beginning, "Ricky continued, that he averaged 15.4 points, 3.2 rebounds and 8.6 assists.
The eternal rumors of transfer
Rubio's career in the American League has always been involved in a continuous swell of rumors One year after another (or from one table to the next), the specialized press placed the player away from Minnesota first and now from Utah. The latest rumors nested before the February market close. Days before its closure, there was talk of a possible operation with Memphis, which would have taken Ricky to the Grizzlies by Mike Conley.
"I'm not going to lie: it hurts, I have feelings It's a business and you get it, but it's uncomfortable A player like me, who plays with the heart ... It's hard to do it when you do not know what will happen", said on the subject one of the theoretical bases of the Spanish National Team for the 2019 World Cup in China and found in Utah a second home after its abrupt departure in 2017 from the Wolves, that same summer were made with the services of Jimmy Butler. "I have learned a lot here. The coaching staff is in every detail, I could not ask for more," he concluded.
Photos from as.com