Nico Laprovittola, voted best Latin American of the 25th day
The base of Divina Seguros Joventut obtains this distinction awarded for its performance in the 25th day of the Endesa League 2018-19.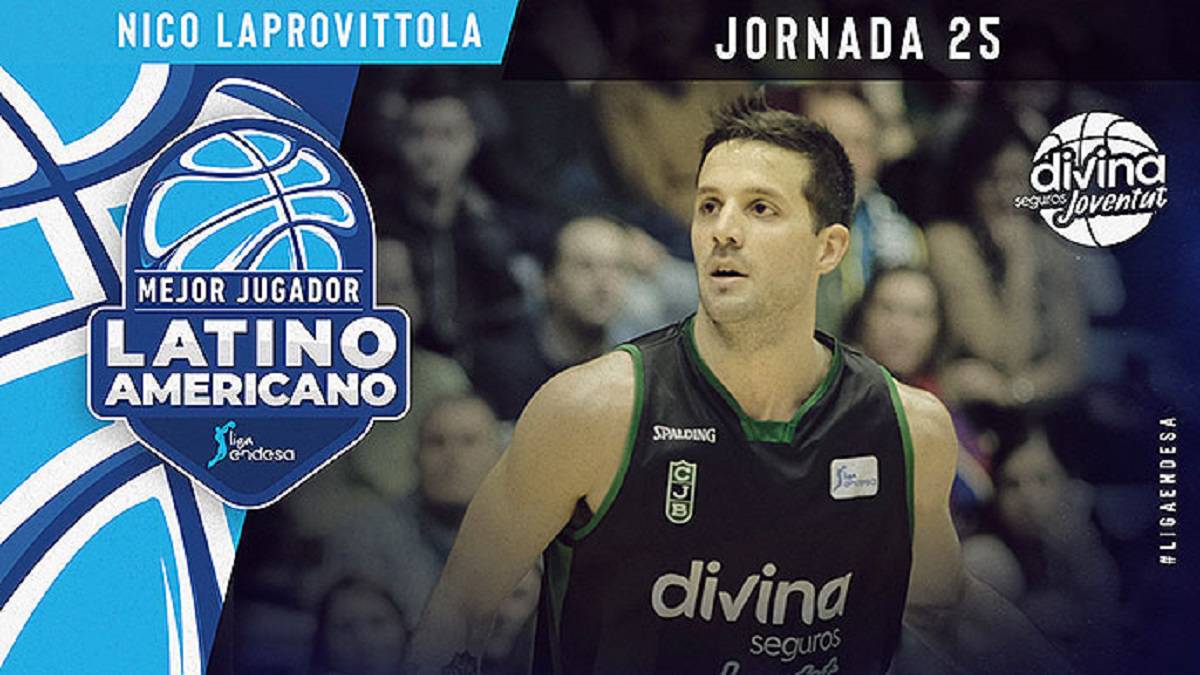 Nico Laprovittola, Argentine player of Divina Seguros Joventut, has been designated best Latin American of the 25th day of the Spanish Basketball League after his great performance in the match against Cafés Candelas Breogán, in which his team fell by 81-88.
Laprovittola consolidates its position as leader in the general classification of the trophy organized this year, for the first time, the ACB and EFE.
The native of Morón signed 25 points (5/7 in shots of two, 6/8 from the personnel line and 3/8 in triples). In addition, in the 34 minutes he was on track he grabbed two rebounds and distributed five assists, which made him reach 26 points.
These numbers served Laprovittola to be named best Latin American player of the 25th day after receiving from the international jury of the contest 11 points, with which it maintains the leadership and moves away from the second classified, the Mexican Pako Cruz del Montakit Fuenlabrada, who received eight points and is 71 from the Argentine.
Also received points from the Brazilian Rafa Luz (MoraBanc Andorra), recognized with 7, and the Mexican Gustavo Ayón (Real Madrid), who obtained 4.
This season a total of 26 players from eight Latin American countries compete in Spain: Argentina (10), Brazil (6), Mexico (2), Dominican Republic (3), Uruguay (2), Cuba (1), Puerto Rico (1) and Haiti (1) .
Photos from as.com