Neuville wins in Argentina and stands out as World Cup leader
Mikkelsen completed the Hyundai double with Ogier on the podium, while Dani Sordo finished sixth, far from his expectations.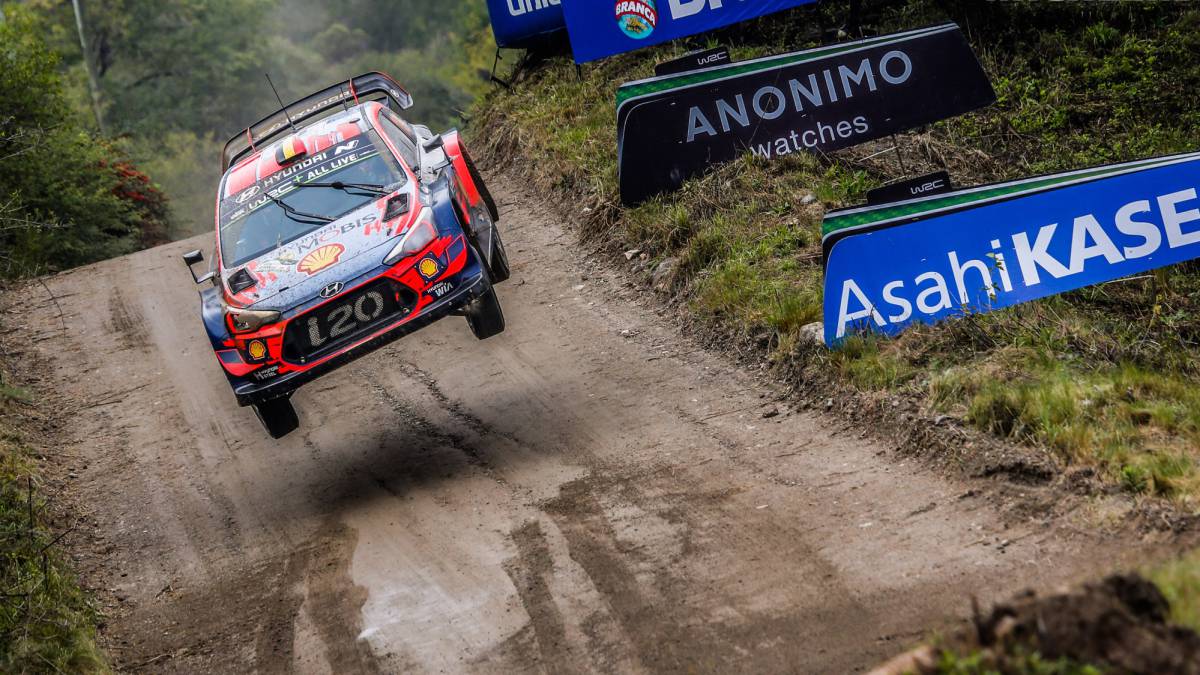 He put his captain's jacket on the Rally de France, and it seems he does not want to take it off. Thierry Neuville has scored his second consecutive win in Argentina and has increased his advantage in the head of the World. The 'eternal' runner-up wants to make the leap. Andreas Mikkelsen completed the Hyundai double, which also strengthens in the classification of brands, and Dani Sordo finished sixth, far from their expectations.
The final day of the move South American test started with change in classification, since commissioners penalized to Kris Meeke with 10 seconds to tackle on the course, and was overtaken by Sebastien Ogier and Sordo. But the Briton did not break down and launched a fierce attack that allowed him to overtake the Spaniard, but did not recover the podium, which was for Ogier to puncture the Toyota in the final section. The Frenchman also won the Power Stage and saved the furniture in a certain way. Dani was not comfortable with the car and could not defend himself from the attack of Jari-Matti Latvala, so he finished sixth. "I'm happy for the team, but not for me," he acknowledged when finishing.
Neuville already has a 10-point advantage over Ogier and 29 over Tanak, , while Hyundai also escapes in the classification of brands with 34 points. advantage over Toyota and 43 over Citroën. The next appointment will be in two weeks, the Rally of Chile, new in the calendar, in which Sordo will not be because Sebastien Loeb returns to the steering wheel of the Hyundai. The Spaniard returns in the two following tests, Portugal and Italy.
And the one who was his co-driver, Marc Martí, scored the victory in the WRC2 category to the right of the Chilean Pedro Heller, even though his car stopped in the last section ... although it started again. At least some Spaniards climbed to the podium of Villa Carlos Paz, land where they want and greatly support our pilots.
Classification
1. Neuville-Gilsoul (Bél / Hyundai), 3: 20: 54.6 2. Mikkelsen-Jaeger (Nor / Hyundai ), at 48.4 3. Ogier-Ingrassia (Fra / Citroën), at 1: 04.8 4. Meeke-Marshall (GBr / Toyota), at 1: 06.2 5. Latvala-Anttila (Fin / Toyota), at 1: 21.1 6 Sordo-Del Barrio (Hyundai), 1: 26.7
Pilots World
1. Thierry Neuville, 110 points 2. Sebastien Ogier, 100 3. Ott Tanak, 81 4. Kris Meeke, 54 5. Elfyn Evans, 43 7. Dani Deaf, 28
Photos from as.com