"We need a positive result especially at home"
Moyano analyzed in the Tertulia de AS and SER from Bodegas Arzuaga the situation of the team and launched a poistivo message, asking for union and endorsing the coach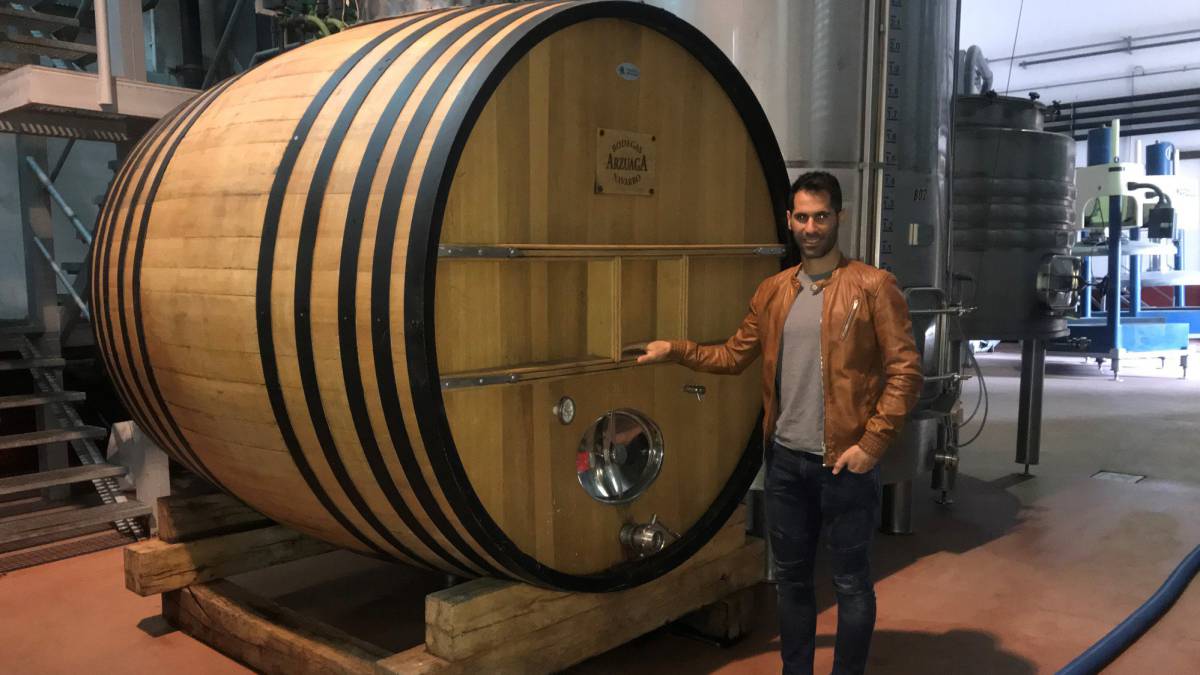 One of the captains of Real Valladolid, Javi Moyano, was in La Tertulia de AS and SER that was carried out since Bargas Arzuaga. The player began by assessing the hard defeat to Sevilla last Sunday: "It is understandable that you have to give a day and a half of mourning to a defeat, but this does not stop and you can not lose more time in what happened. I understand people who have got up annoyed, we are the first we are, but no one doubts that we will return to work with a smile, because we have a game in seven days and because we have at least three teams behind, for now we are hares, we are not greyhounds, we go ahead and if we win, we will continue ahead, which they can not say ". Moyano wanted to call for "tranquility, but not passivity; we have seven days ahead and we are lucky to play four at home and it will be very important to appeal to the union that has brought us here. "
The captain searches for good feelings:" We did 35 exceptional minutes against Sevilla and with I'm staying and it makes me think that against Getafe, this team will return to compete and think that it is capable of winning a game and we will face it with a positive mentality, but I understand that the public is disappointed because they also saw that we could beat Sevilla. "
Moyano does not want to hear about the word fear in the team: "I do not like to use that word because I do not believe that the occasion deserves it, nor do I believe that fear should exist in this sport. It is true that there are things that we used to do better and that now, for whatever reason, it does not come out. We have come to the conclusion that there is nothing left behind and there is no room for maneuver. You can not play making accounts, neither we nor the amateur. We try to win every game. When we are dominant, we do not get performance and maybe before we did. We do not feel inferior to anyone and in fact I do not remember except in Mestalla that nobody has submitted to us. Right now, any small thing that can harm us ... ends up happening. " Moyano is clear that Sergio is the ideal coach: "The union in the dressing room is total; We do not forget that the Mister arrived when we were evicted and without direction, just a year ago. Then we were vulgar and the sensations of now are not those by far. He was able to transform everything that was not worth gold and achieve a promotion. We can not doubt him, because we have the certainty that he does not doubt any of us. Those of us who are right now, are the ones who have to take this forward. We are not going to throw away the communion that has been achieved, including the public, I had not seen anything like it. "
Moyano said he would worry" if the team did not generate chances, but all we have left is to make more chances to mark and defend better, to reach us less and that is where we can improve. We are not taking advantage of our moment. There have been worse times in the season than the current one, moments when we did not know if we wanted to be meat or fish. "
The team has changed in 2019 and the results do not come, something that Moyano points out:" It is possible that we believed better of what we were for the good level we gave. We could lose a bit the north, but that phase has already passed. " The captain does not do excessive accounts and sends a clear message: "Fully convinced that we will continue in First. We need a positive result to change the pace and especially at home. "
Photos from as.com