Nadal passes with note the test of Dimitrov and reaches the triumph 70
Rafa Nadal won in two sets to Grigor Dimitrov, who gave him a tough game, to reach the 70th victory in Monte Carlo. Only at Roland Garros has he won more (86).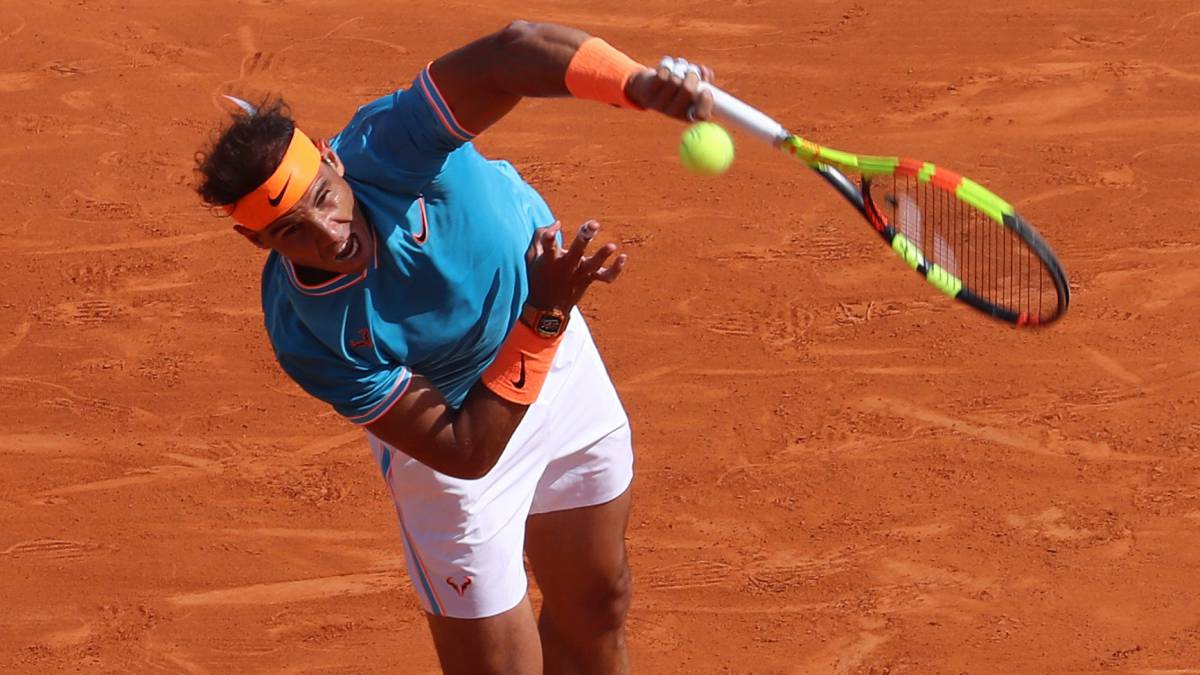 With more effort than in its release before Roberto Bautista in the Masters 1000 of Montecarlo, Rafa Nadal subdued a Gigor Dimitrov that re-greened old laurels and gave him a hard and competitive match to the Balearic Islands, much more than the final score: 6 -4 and 6-1 in 1h: 34. Nadal, fit and each time with better pace, is already in the quarterfinals. Will face this Friday (about 15:00, # Vamos) the Argentine Guido Pella, a ground specialist who could with the Italian Marco Cecchinato (6-4, 4-6 and 6-4). With his victory against the Bulgarian, the number two in the world reaches 70 in the Principado de Monaco (70-4), the second tournament that has been best given. He has only won more in Roland Garros (86-2). His record against Dimitrov is already going to a devastating 12-1 (5-0 in clay) .
Nadal started at full speed, just as on Wednesday, but his opponent put up more resistance and led him to long exchanges of what came out graceful at first. He went ahead with a break in the fourth game and seemed shot to victory. But in a day annoyed by the strong gusty wind that raised the ocher sand, Dimitrov raised its level, especially with a brilliant performance near the network. Three beautiful volleys put him in position to break the serve of the Spaniard and he succeeded. Nadal frowned and went out to take revenge. He did just to get the part forward and went to a second set in which the failures of the winner of the Masters of 2017 facilitated the task.
Descosido by the physical and mental exertion that the Manacor submits to his opponents, Dimitrov he twice lost his service and Nadal did not forgive him. His uncle Toni, already overcome the slip of his statements in a conference ("Rafael is an injured playing tennis"), encouraged in the box of the team along with his successor, Carlos Moyá. On that track, the Rainiero III, which has seen so many times win the undisputed king of the tournament, which refines that roller that flattens the clay in which it moves like Pedro for his house. The natural blow, the reverse, the serve, the speed ... everything runs great. If the body endures it, it smells like a champion.
All the results of the 1000 Masters of Monte Carlo.
Photos from as.com