MotoGP finishes the homage to Nicky Hayden in the US GP
The dorsal 69 will be definitively withdrawn, as well as the Honda with which the American driver won in 2006 will be present on the grid.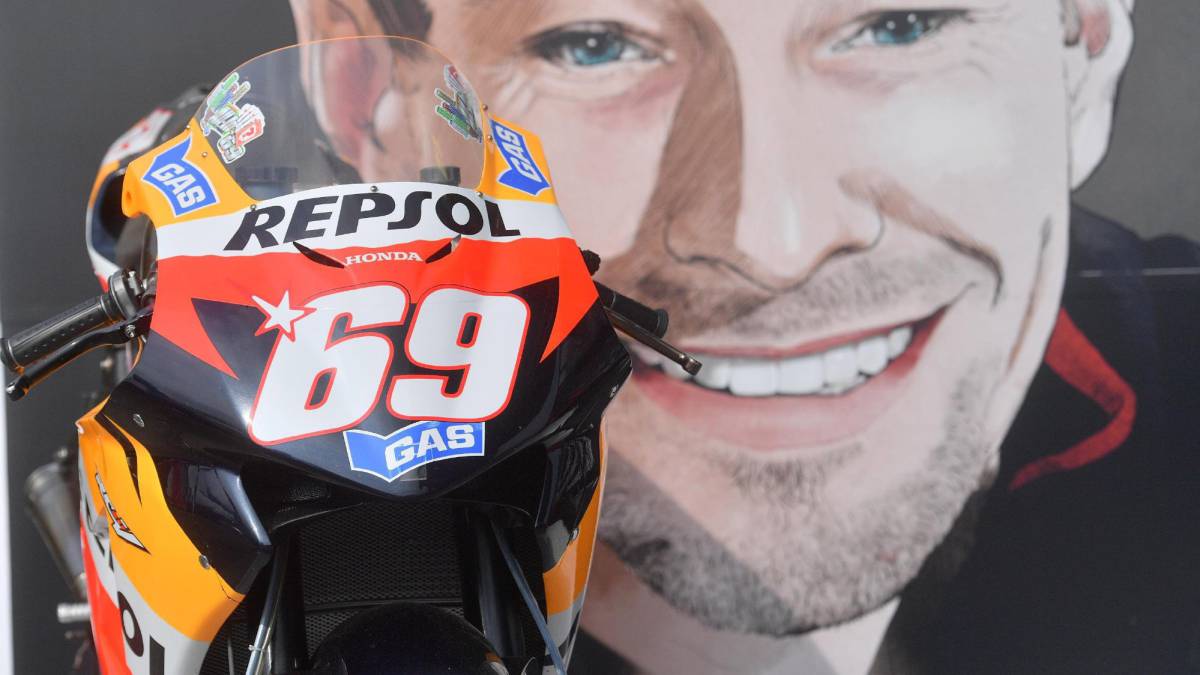 About two years. Exactly 683 days. This is the period that has passed since the th death of Nicky Hayden while training with his bicycle on a secondary road in Rimini (Italy) .
Since then, the tributes to the figure of Hayden have not ceased, as the creation of a garden or a considerable improvement in the visibility of the 'stop' that separates the streets Ca 'Raffaelli and Tavoleto, and the US Grand Prix 2019 was not going to be an exception.
Various events will be held during the third round of the MotoGP 2019 World Championship. Starting Friday, in the press room of the Austin circuit, FIM president Jorge Viegas and the CEO of Dorna, Carrmelo Ezpeleta, will rule a ceremony where the dorsal will be definitively removed 69.
Similarly, in turn 18 you can visit la 'Hayden Hill', location where all the fans who wish can immortalize themselves along with the Honda RC211V that lifted the Olympian of the highest category of motorcycling to the pilot of Kentucky in 2006, a motorcycle that two days later will preside over the starting grid of MotoGP while the American anthem is playing.
Photos from as.com