"In MotoGP everything is multiplied by 10, there is fear of failing"
Joan Mir has said that what they fear the most is "not being competitive" and his goal is to be as good as his idol: Valentino Rossi.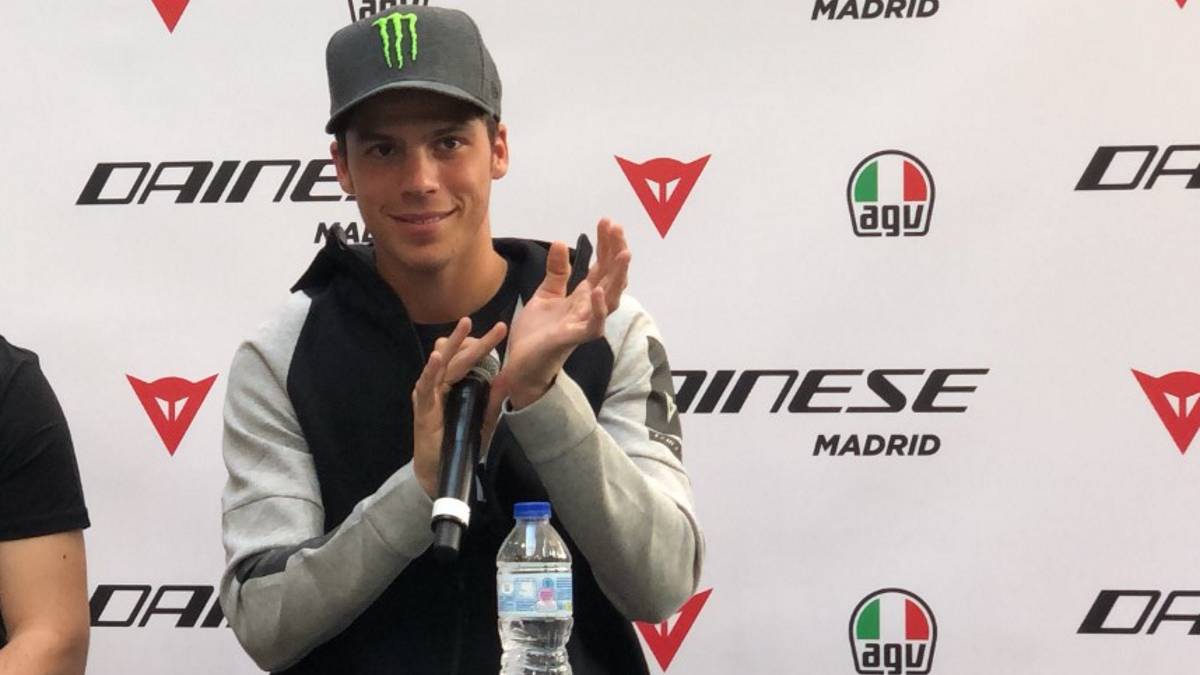 Suzuki is sweet. The victory of Alex Rins has shown the competitiveness of a saddle that reappeared on stage in 2015 and next to which, from the other side of the garage, Joan Mir is trying to regain the confidence that was depleted in Termas and Austin as he confessed in his visit to the Dainese Store in Madrid. After a great debut in the maximum displacement with his eighth position in Qatar, the results of the following appointments have made the pressure to flourish of not being competitive. Despite this, the Spaniard is convinced that they do not lack so much to fight with the best and ambitious, a top-6 is set as a goal that will fight alongside the rookies. Although only this season ...
Favorites: "Marc what you have is that you know that he will always be there, setting the tone, I see him as the favorite, he is the man to beat, but I also see that others are strong. He will not have it easy and the others ... I do not know. "
Rookies: " This year they are my most direct rival, who is no longer coming in. I just need to finish a race to be with them. , but we have the pace to make a good result, I need a GP from Spain, Le Mans ... to regain confidence and once you have it you already believe it I want a top-6, I would be very happy ".
Rins: " Yes The bike is competitive, it depends on which circuits we suffer more or less and we can see that the Suzuki is struggling to make a quick lap, but in the race we are there, everybody always has Suzuki and Álex in this case, but you have to work A little bit in the fast lap if you want to fight for the title ".
La Suzuki: " The bike in Austin did not lack anything. I entered the box and said it was perfect. Many things can be improved, but I put it at the same level as the others. Álex won and that means that the bike works, besides the other riders are not lame either. It is true that Argentina would not tell you the same thing because we suffer with the grip, but the bike and the equipment work wonders. "
Facts: " I do not usually think about falls. The fear you have is to not be competitive, to not do well, to failure. It is the fear we all always have. Since I entered the World Cup I already did it with fear and you say 'where am I getting ?, I do not want to be last ...'. And then in GP everything is multiplied by 10. You do not want to fail, you want to be one of them and that's what we are in. "
Batallas: " My idol has always been Valentino, I've always had with him what you do not have with everyone: You raise when you overtake someone ... I've always had that with him and if I'm honest, I do not care who to fight with. As long as I'm there in front, I do not care. It would only be good, too, to escape and without a duel ... (laughs). "
Jerez: " There is nothing compared to Jerez. I'm facing the grand prize in a special way because it's the first time I've gone with MotoGP. I'm looking forward to seeing what it feels like to be a MotoGP rider and I'm looking forward to doing the lap with the fans when you finish. They always give you a plus, you do not listen to them but you know they are and I hope that this time it will be even more special ".
Photos from as.com