Morata will make Griezmann
It will be the offensive reference of Atlético de Madrid without the Frenchman this afternoon (4:15 pm, beIN LaLiga) in Ipurua, before an Eibar full of casualties.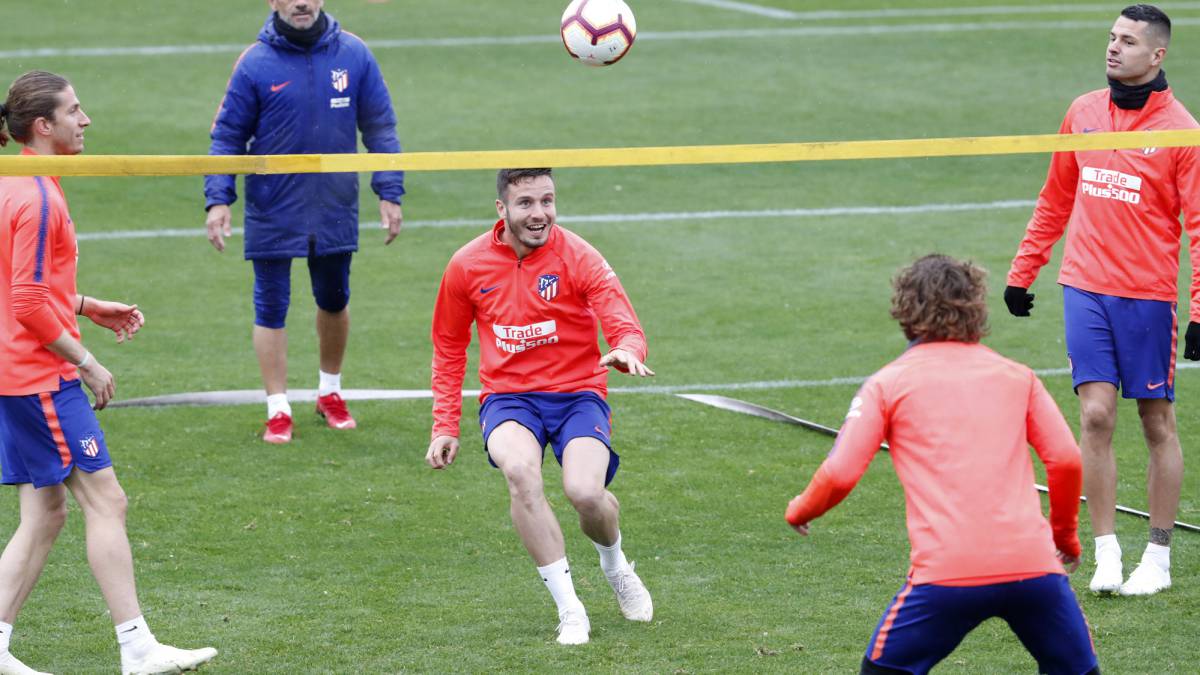 He traveled yesterday for the first time the Atleti in the season without his messiah, the one that usually fixes up the parties that turn black, Griezmann, sanctioned. Cholo does not fear: statistics does not let him. He has missed 23 games since he arrived in 2015 and only once without him did Atleti lose . The rest, 14 wins and eight draws. Today in Ipurua it is missing but the other messiah of the Cholo will be in its place, under the network: San Jan, and recently renewed. This was a constant prayer in the crowd.
And without Grizi this time and without perpetual coast, it will be Morata's turn to be the reference. It does not tremble either. He arrived in February and is already the second scorer in the league (5). A side, in the playmaker, a man who, when not chasing the injuries, every time he plays screams for more minutes, opportunities, Vitolo.
Simeone also tried these days there with Lemar (who returns after injury). Who does not seem to be Kalinic. Curious: he stayed for days like that but since he stayed in January he has not played 200 minutes. With Godín, who returned to the group, without Filipe, that Simeone has proven in his place these days to Saúl, and the return of Soldier Thomas after serving a penalty, will try the Atleti to continue the tradition against Eibar: 11 games and no defeat ( 8 wins, full in Ipurua) .
Six league dates are left to Atleti this season with no title other than a Supercopa in August. Each one that passes is not one more but one less to end with the torture of playing only to be second.
In front the Eibar has already achieved its objective, permanence. Play to finish as high as possible and another possible prize: can qualify for Europe if it is that Barca wins the Cup. It arrives at the match with the loss of : Diop, Ramis, Rubén Peña and Arbilla. Jordi Calavera, new in the call, could debut in First. Only Seville and Valladolid managed to snatch the three points from Ipurua this season. To see the Atleti without Griezmann.
Photos from as.com