The ankle turn of Jonathan Silva in the goal of Leganés, only light in a dark game. The fans are still remembering Carvajal's comb in 2011.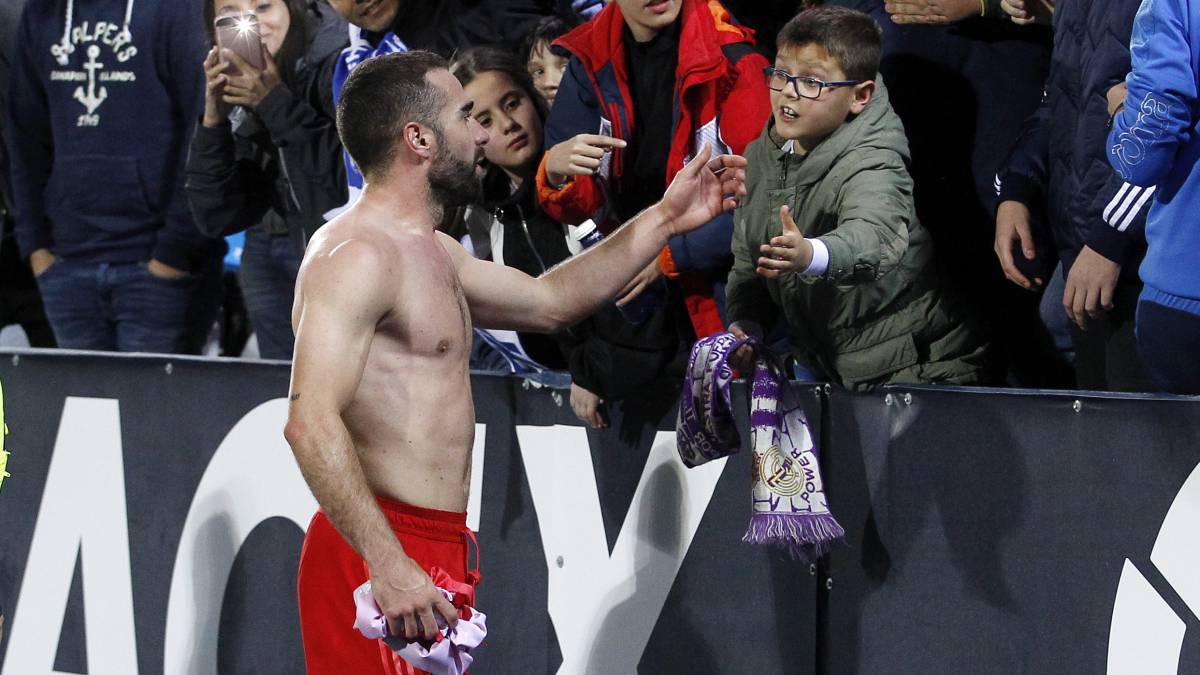 The night was full of mirages. From truths to half board. Of things that seemed one thing, but turned out to be another. Some ugly. The Real Madrid, for example. Also the party, which promised vertigo, but gave yawns hidden in a shell result. Pretty on the outside. Ugly inside. It did not even serve to cheer up the almost 400 pepineros who bought the shirt dreaming that victory would give it to them. Another broken promise, this one by a hollow marker, without any background.
As in the fire of Notre Dame, little was saved on the prairie of Butarque. Perhaps the ankle turn of Jonathan Silva, another that is not what it seems. Luce dorsal central (5) and his DNI says he is a defender. False. Attacks as a poisoned end. That's why it's one of the sides of LaLiga. He already has six assists and three goals. Only exceeds in passes of goal Jordi Alba, with eight. The Lega can be purchased at Sporting of Lisbon for three million. They are taking in taking the kid of the guitar. Sunday afternoon he spent playing in the Retiro with his colleagues. Yesterday he played Real Madrid with a great goal. Contrasts south of the Spanish capital. It was the only one of a night to remember. Because everything was there. In the memory.
Olived for the eternity of an enclosure in which the other show put the whiff of bacon, chorizo and loin. Real soccer vestiges anchored to Butarque, stadium that does not forgive either. That's why they whistled at Carvajal on each ball. On each play. Favorite son of Leganés, there was a day in which the kid raised in a Calle Faisán bundled it against his countrymen. It happened on March 27, 2011, with the Lega in Second B and Carvajal in Castilla. That morning in Valdebebas the whites won. Suffering, yes. He scored first Ferrán Tacón, but then there was a comeback. Juanfran (now in the Lega, what things) and Joselu in the 87 'gave the victory to the subsidiary. And finally 'she' arrived. The comb that Carvajal did to the blue and white fans displaced to the white sports city of Valdebebas after the clash.
He, who is from Leganés. He, who proudly bears the name of the city throughout the world. That's why it hurt. That's why Butarque called him yesterday because of spite. Also Carvajal was a mirage. I should be an idol at home. He ended up as a villain among his people. The icing on the night of lies.
Photos from as.com