Mercedes recalls the three doublets of Williams in '92
Those of Brackley, with their performance in the first three tests of 2019, have achieved a milestone that has not been repeated for 27 years.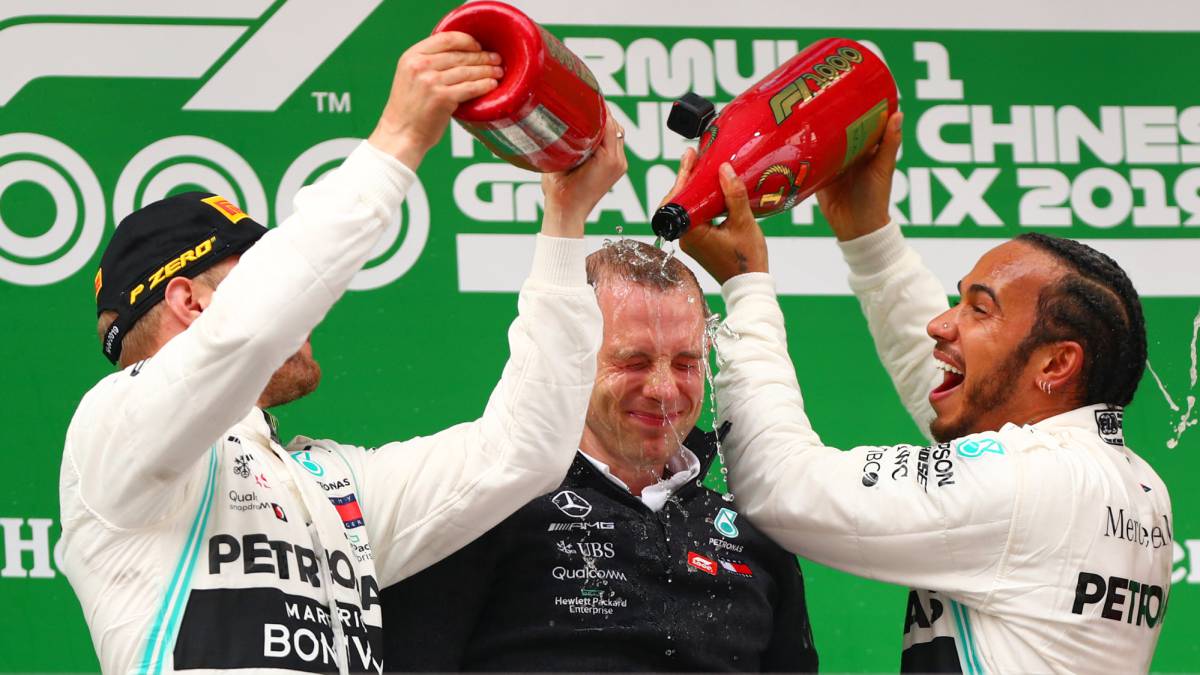 They were not the favorites and yet, with their results on the track, they have once again positioned themselves as the best positioned to revalidate the title of champion and also, that of constructors. Mercedes started the season in the shadow of Ferrari and it only took 58 laps to put everything in order and show how his W10 still deserves the label of 'best car on the grid', at least, in terms of results and reliability. In Austrlia was Bottas who led a first double of the season for Brackley, but there was still more.
With Hamilton at the wheel and without forgetting the problems of Ferrari, especially in Sakhir when Leclerc grazed the first victory of his career in the Great Circo, Mercedes once again monopolized the first two positions of the podium in Bahrain and China looking back 27 years. Those of the star, who in Shanghai added their fifth consecutive victory after finishing 2018 with two first places, adjusted the 3 doublets that signed Williams Renault in 1992 being the last team of Formula 1 that achieved this result.
Until now, nobody had returned to chain three consecutive victories in the beginning of the championship and the next challenge of Mercedes is to equal the four victories that consumed the British with Nigell Mansell at the controls of a single-seater, which finished the c urso as champion. Those of Brackley follow in his footsteps, however, the rivalry is found in his own garage. Bottas and Hamilton have shared the triumphs and if South Africa, Mexico, Brazil and Spain were the scenarios in which Williams shone, now, Australia, Bahrain, China and Azerbaijan are what Mercedes has to do.
Photos from as.com