Mendilibar does not get the defense accounts for casualties
The injury of Ramis, along with those of Calavera, Bigas and Arbilla, leaves the Eibar without effective in the axis of the rear. He only has Oliveira as a natural center.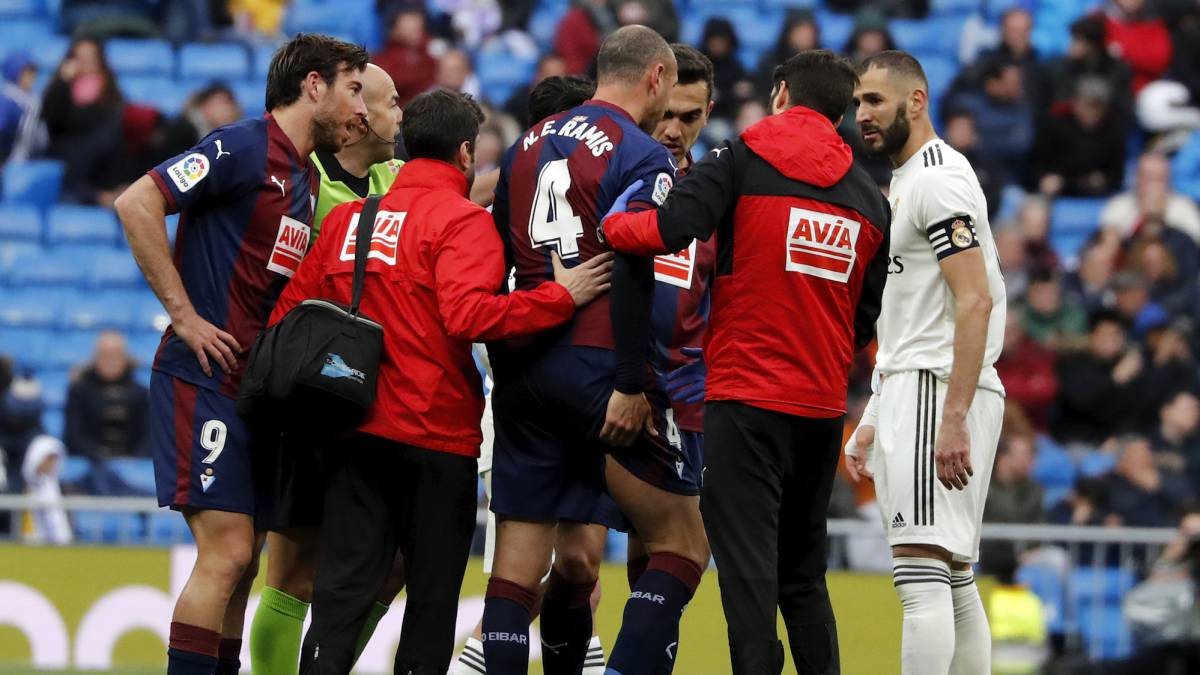 The match against Real Madrid, beyond the defeat, left a bitter
in the Eibar for the injuries.
Without having started yet,
the alarm jumped with Pedro Leon.
The Mula suffered
nuisances in the soleus that did not they allowed him to jump to the field
before the meringues. An injury to which
Iván Ramis, who had to be withdrawn shortly after starting the second part of the game, was added.
Following a very complicated start to the season, with infirmary full of players (Sergi Enrich, Pedro León, Iván Ramis, Jordi Calavera, Gonzalo Escalante, etc.), SD Eibar seemed to have reached a point of calm. With salvation almost in the pocket, the team took decision to operate Anaitz Arbilla, who had been suffering from an injury knee that urgently needed to be treated as soon as possible. The Navarre, who will play no more this season, joined Jordi Calavera, who has not yet made his debut in the league since summer.
An assumable setback, which was joined that week the injury of another of the team's natural power plants : Pedro Bigas. The player is serious doubt to visit Anoeta this weekend, which means that Mendilibar can only count on Paulo Oliveira as a natural center to measure the txuri-urdin set.
Without being able to confirm anything yet, everything seems to indicate that José Luis Mendilibar could having to remove a trick from his hat to be able to complete a defense whose role will be key to a hungry Real Sociedad. The armored team has rested today waiting to resume the training tomorrow and until Saturday at Atxabalpe, except for Friday, who will work in the gym in Ipurua.
Photos from as.com