McLaren, again unpredictable
Carlos Sainz, still without points and without a race free of incidents: "I really want to add, but without anxiety or despair."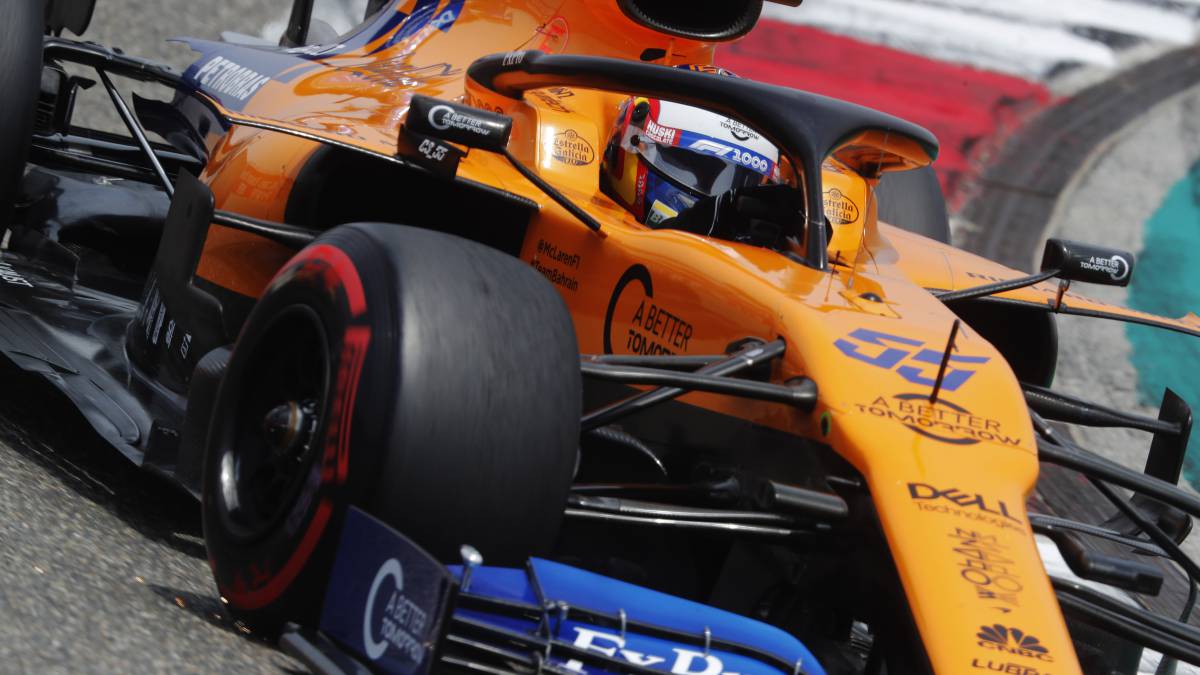 Fourth race, fourth circuit completely of the previous ones. Fifth, if you add the preseason of Montmeló. And again, the references in the middle zone are inaccurate and ruin any prediction about the performance of McLaren Carlos Sainz. explains the Madrid driver: "Here Racing Point is going very well and the Renault last year went very well. Ferrari engines can fly on this line as they did in China, there are curves similar to Bahrain, so McLaren can take off because that went well ... it can not be predicted, because for those examples the balance can fall for anyone. "
The MCL34 suffered in the classification of Shanghai with problems of adaptation to the layout that were expected and that for now have no solution: "We understand why it happened and I think we knew what could happen, but it has no solution from one race to another. We were wrong in the configuration, there were circumstances of the circuit that did not suit us, and if those circumstances happen again, it will happen again. arcelona we bring improvements that can help those problems, until we try it we will not know how much it will help ".
Sainz, still without points this season out of sheer bad luck (engine break in Australia, Verstappen's touch in Bahrain and accident in the exit from China), is in a hurry, but not anxiety: "I really want to score, to have a clean weekend. But anxiety or despair I do not have. If we were talking about victories or podiums maybe I would be more desperate, but in this case they are points and many are achieved in the middle of the grid. It's a matter of time that these things stop happening to us. "
For that top-10" you have to have a clean weekend, a good strategy, a good configuration and that's it, Baku does not have much mystery. If you try to complicate it is when things start to happen to you. "The top-5 that he achieved in 2018, or the podiums achieved by Stroll and Perez in recent years are also an incentive:" You can fish (those positions), but those Williams and Force India had a Mercedes engine that helped on the Baku straights. Keeping all that in mind, and also knowing that we have a better engine this year, you can dream. But a lot of things must happen to finish in a top-5 like I finished last year. That the two Red Bull stay out in Curve 1, that a Ferrari does something wrong ... you need others to get podiums in Baku. "
The circuit is one of the most accidents generated, perhaps it serves to drive away that bad Fortune. "It's not one of my favorites. The race is fun, on Sunday you have a good time because you overtake, but there are many ninety-degree corners and a very long straight in which the rider does little. I'm not a fan of 90-degree curves, although I do like to go near the walls here. But it's not Monaco, it's a Macau with loopholes, "Carlos explains to this medium.
Photos from as.com