Márquez and Rossi shake hands at Termas 206 after
357 days after the controversy aroused in the 2018 Argentina GP, the Italian congratulated the Spaniard for his victory with a handshake.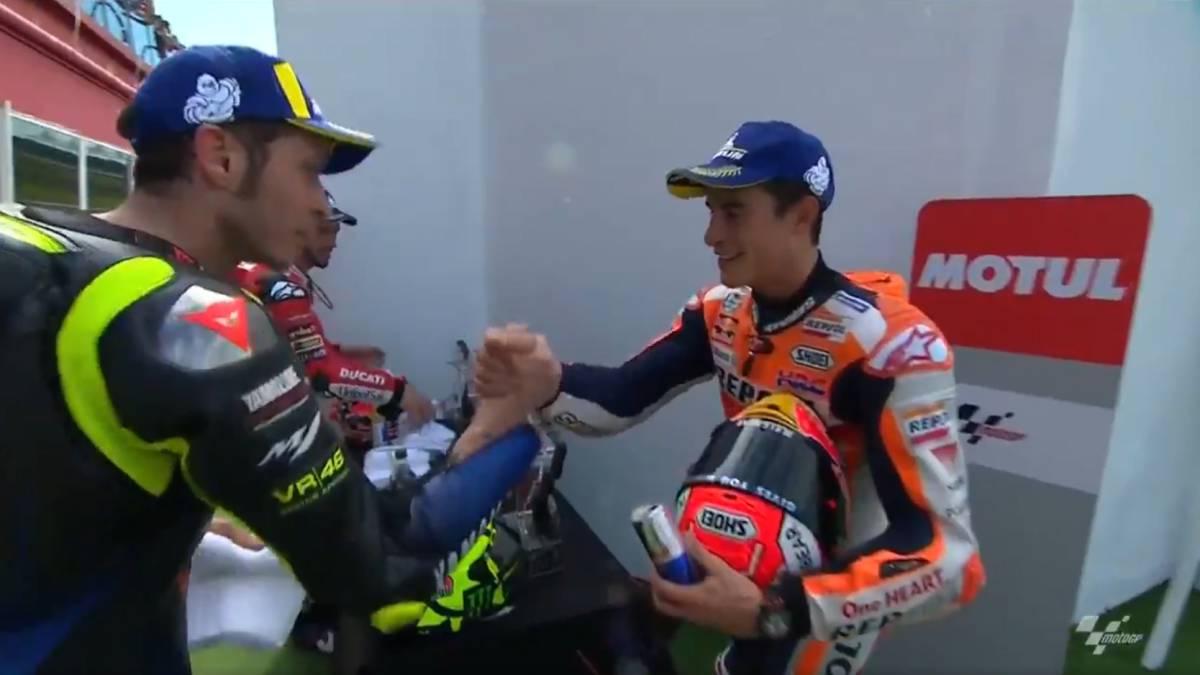 It is a very usual gesture among the top three classified in any discipline in the world of sports. Greet and shake hands in a sign of mutual respect. A grimace where Valentino Rossi and Marc Márquez were the exception that put this rule to the test. Up to the Grand Prix of Argentina 2019.
Almost a year after his last big MotoGP World Championship, which reached its peak at the San Marino 2018 Grand Prix, when Rossi shook his head when Marquez held out his hand in sign of peace at the press conference, the pilot of Urbino this time if he squeezed the hand of the Spanish to congratulate him for his first win of the season under the watchful eye of Andrea Dovizioso and Carmelo Ezpeleta in the anteroom of the podium at Termas de Río de Hondo.
"I looked on the screens how Rossi and Dovizioso were doing, because they were playing second place and this time I have supported Rossi more than Dovi" , said with laughter the five-time champion of the highest category of motorcycling after the test in the city located next to the Dulce River. Will Argentina be the beginning of friendship, even if it is purely sporting, between Marc Márquez and Valentino Rossi? Only time knows the answer to this question.
Photos from as.com