Market is almost ruled out to receive Alavés
The Sevillista infirmary is filled again, since Wöber and Munir are also touched, while André Silva and Vaclik are still not trained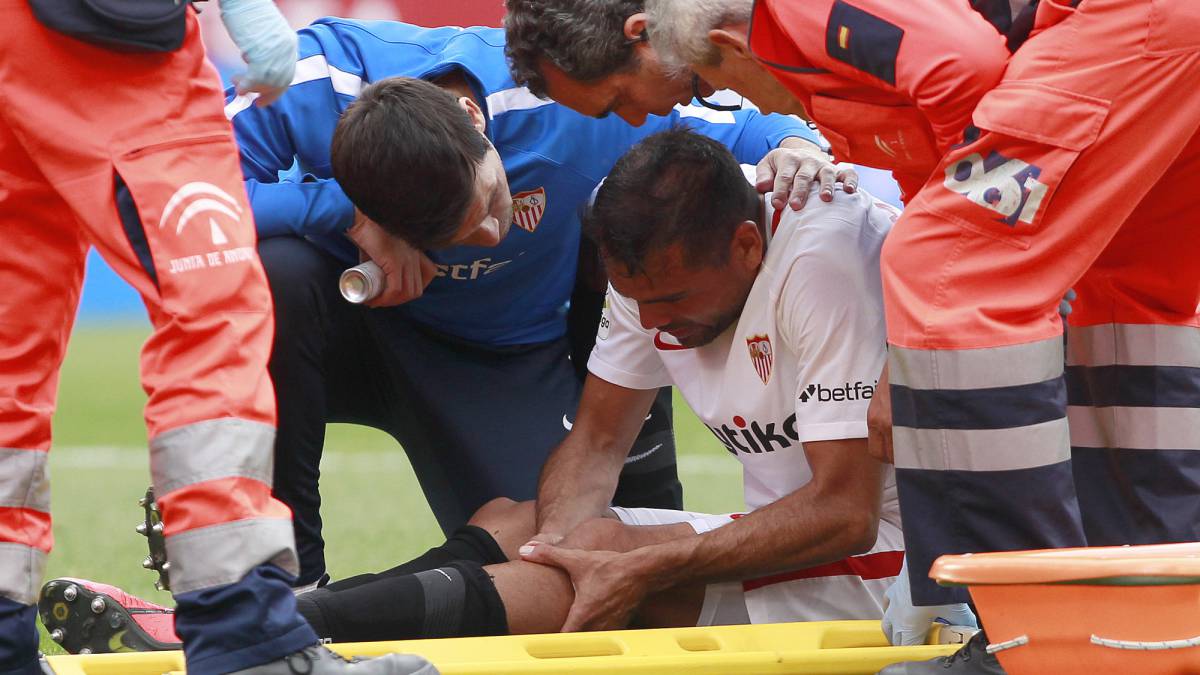 Caparrós was questioned in the match preview against Valencia over the difficulties of preparing a call with practically all of the squad available and the joy could not have lasted less. On Sunday, Mercado and Wöber were injured during the game against Marcelino, while André Silva was left out of the squad in the previous one due to discomfort in the left patellar tendon and Munir had a muscular overload that did not let him train on Monday.
A Mercado, whose leg was left asleep after a blow to the head of the fibula, was given some tests that showed that we must wait until the next few hours to know when it may reappear, its contest being very complicated on Thursday. Wöber, on the other hand, suffered a knee strain, which is also doubt. The Austrian is a real pupa, since it is not the first time he ends up injured a game.
Another who is still not trained with the group is the Czech Tomas Vaclik, so it does not seem likely that he can be ready for Thursday.
Photos from as.com