Marcelo wants to continue: "The things that they say about outside are over, Madrid is my house ..."
"It's been a very difficult season, very very very fucked up, very hurt, but we have to take it forward," said the Brazilian player after the victory.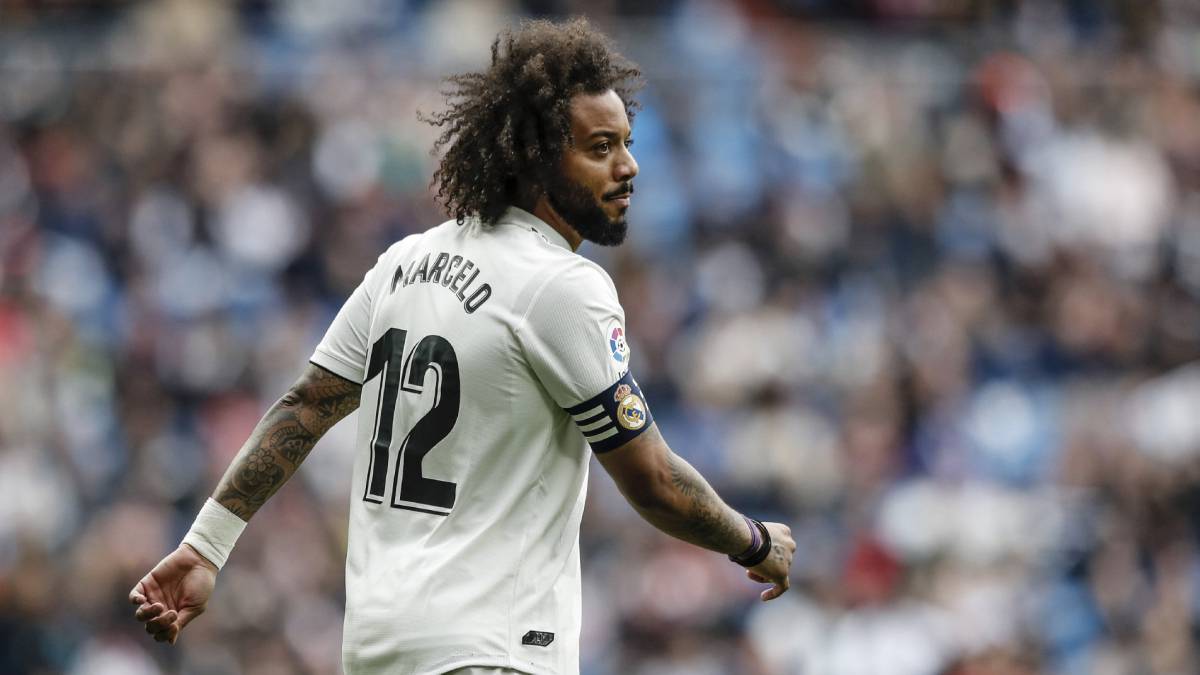 Marcelo (30 years) attended to beIN LaLiga after the triumph of Real Madrid at Atheltic and, in addition to talking about his future, which As counted as follows to go white, reviewed the end of season.
The second part, better that the first: "It's complicated the end of the season playing us nothing." We have to always get the motivation off, the first part has been more difficult, but we have been there and we have faced each other. as in the first. "
Benzema, sweet: " We all know the quality of Karim, what he brings to the team, getting goals or not, he is one of the leaders of this team. Karim will be more happy with the victory, we needed it a lot today, than the goals. "
If you want the season to end: " It's not the question of the end of the season, we have to sweat the shirt a, leave it at the top. It's been a very difficult season, very very very fucked up, very hurt, but we have to take it forward, those who play, those who do not ... for the Madrid shield. "
Reviews: " I'm very focused on my team. Everything that has happened this season has not affected me at all. I kept working, helping my colleagues, playing or not. I've always been here with them, with everyone. Playing or not is part of the football season, but I have never stopped working, of supporting my teammates. If I play, I am very grateful. "
Your future: " Everyone knows the happiness I have and I show every day training or playing, wearing this shirt. There are plenty of things that say outside. I think ... I do not think: Madrid is my home and who knows me really knows ".
Vallejo:" Casemiro told me in the 1-0 'this is yours'' "
Vallejo (22 years old) He spoke for Real Madrid TV after his first minutes after the return of Zidane to the bench.
Sensations: "I am happy to have done good workouts and be able to be physically well today, but above all for the victory of the team" .
Rich complicated : "We have analyzed it quite well this week: they put many centers to the area, they take advantage of the second plays, they put balls in the back for Iñaki Williams ... We have controlled it well. It has also been key that in the break the coach has told us two or three things that we had to adjust. We have needed to keep a little more possession winning. We came out in the second half with a little bit more intensity and we have to be happy because that's how it was reflected in the score ".
Corte clave before 1-0: " It was a ball that put Córdoba on the left wing I've seen Iñaki Williams running and my goal was to get there before him. The play went well and then the teammates continued it well. I reach the limit and say 'if I do not go to the ground, I do not take it out'. They are tenths second and I am happy because it has gone well ".
Casemiro has looked for: " He has told me 'this is yours'. I have to thank the teammates who, after not playing for so long, have given me a hand, I am happy with my teammates ".
Photos from as.com