Marc Gasol: "I enjoy every day that I am on the track"
The Spanish international, who arrived in February at Toronto Raptors, was one of the main protagonists of the victory against the Sixers.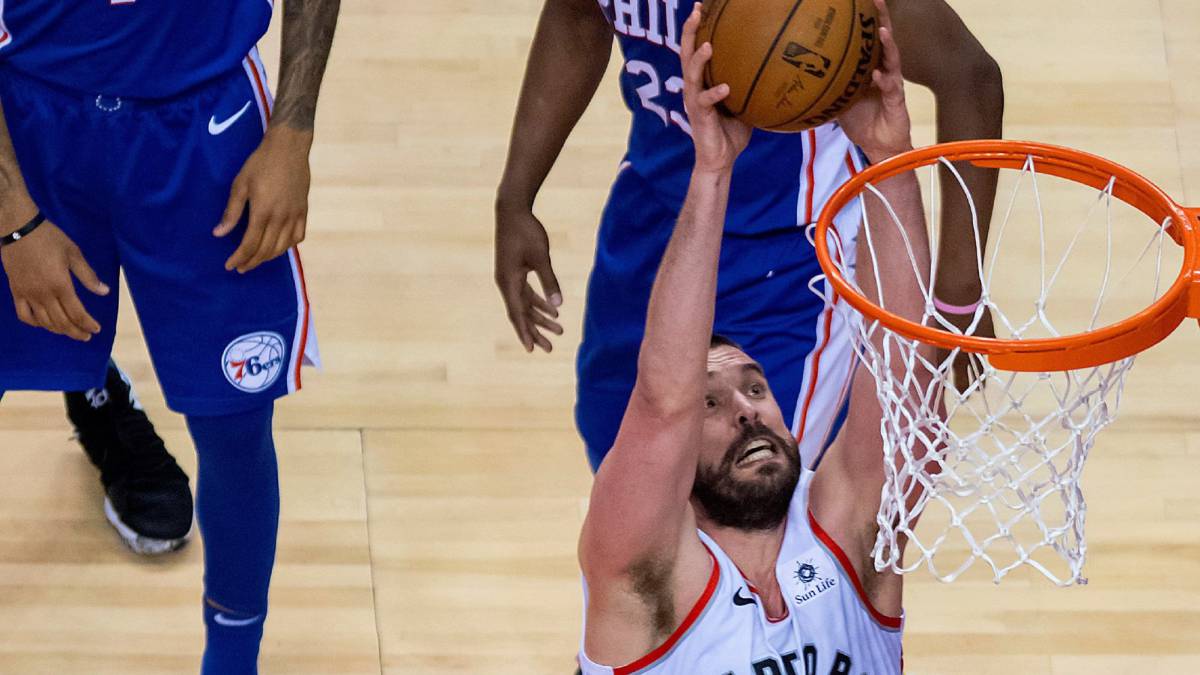 The Toronto Raptors' Spanish player Marc Gasol declared Efe this Sunday after the first game of the second round of playoff, in which his team defeated Philadelphia 76ers, who considers himself "very lucky" to play for the Canadian team and who it's "special" to play "the playoff"
4
Toronto Raptors started the first game of the Eastern Conference semifinals with a resounding victory at home against the Sixers by 108-95, after a great performance by Leonard Kawhi, with 45 points, and Pascal Siakam, with 29, as well as the strong defense that Gasol and Serge Ibaka applied to Joel Embiid.
After the match, Gasol declared that he felt fortunate to be able to play the playoffs with the Canadian team, of which he has become a starter. unquestionable after reaching the Raptors in February from the Memphis Grizzlies.
A the question whether he had enjoyed his pairing with Embiid, one of the best pivot in the NBA, Gasol replied that " I enjoy every day that I am on the track. I enjoy every day. For me it is something special el power to compete, the playoffs are different ".
" I wish the 82 games of the regular season were like the playoffs. For me that would be the best. It's like a bit the end of the season party and I feel very lucky to play here and compete against the best teams in (the conference) East and with these teammates, "added the Spanish pivot.
Gasol coincided with the coach of the Raptors, Nick Nurse, the team has to improve on defense to maintain the lead over the Sixers and pass the round, which is disputed to the best of seven games. " It's true. That's what I think and I totally agree with the coach, "Gasol said
On his preparation to face Embiid, Gasol said he has studied" a bit his tendency as a player, the plays they like to play, where he gets the ball. "
" It's like when I saw Vucevic's videos. You prepare in a way although (Embiid) takes more shots and it really is very big and the impact it has is greater, "he ended pointing to.
Photos from as.com