Marc, about his adaptation: "For me it's not being complicated"
After finishing the game against the Magic, Marc Gasol positively assessed his first matches with the Canadian franchise.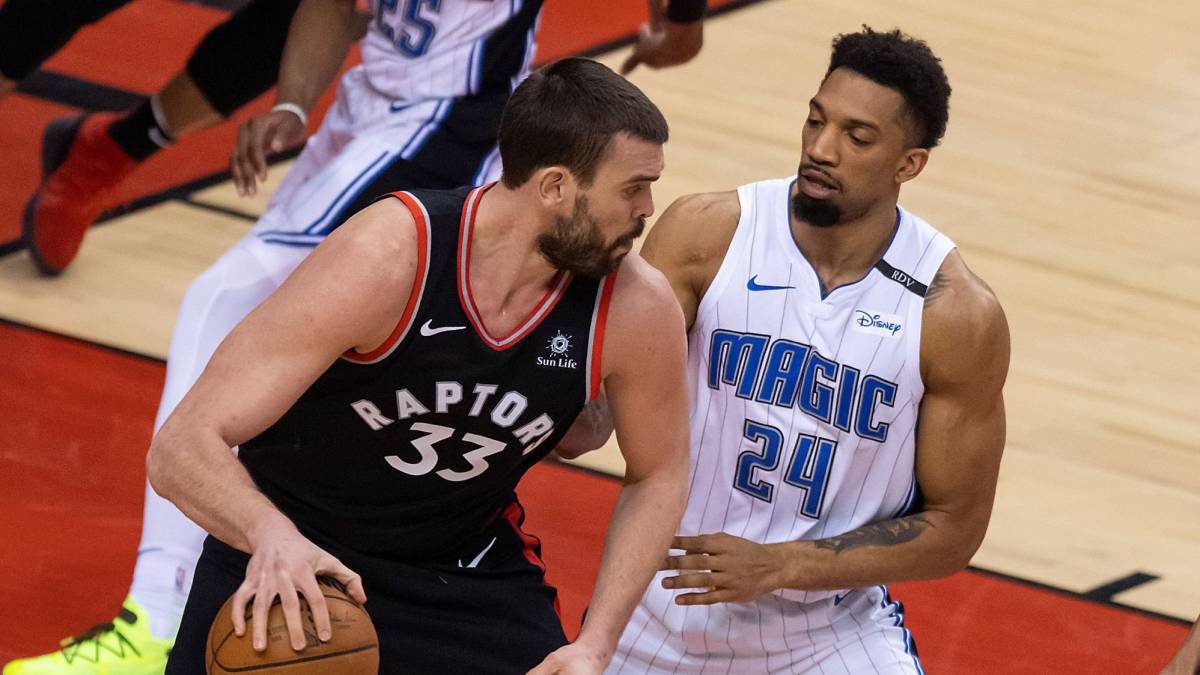 Marc Gasol claimed today after the victory of the Raptors against the Orlando Magic 121-109 that all all serve for "learn things", especially now of cara to the playoffs.
Gasol, that started the game as a starter and scored 13 points, 4 rebounds and 4 assists, declared to Efe that it is important to take advantage of all the games to learn, and particularly he who takes little time with the Raptors. To the Raptors, who are in first position in the Atlantic division and the seconds in the Eastern Conference, it was difficult for them to find the rhythm against the Magic, who are placed in the ninth position of the conference and they play the entrance in the playoffs.
"In the end, of all the challenges they learn things , especially for me, who have been here relatively for a short time . Helping each other, watching the players olutions you find, those little things that are important now that nos get into the playoffs, "explained Gasol.
Gasol starred in one of the most applauded ju by the Toronto public when in the absence of less than two minutes to rest, hit a triple in which he also received a personal foul which allowed him to score an additional point. The move of the Spanish pivot put the Raptors ahead on the scoreboard for the first time in the match. Gasol explained the play modestly and said that the defender, "closed the shot a little too close and I could score the triple" .
The Raptors pivot also showed satisfied with his rapport on the track with Serge Ibaka, the Hispanic - Congolese who operates in the same position. In recent games, Raptors coach Nick Nurse has made the dos share minutes on the track. Gasol called the rapport with Ibaka "good". "It's easy to play for me anyway, in the end I just have to adapt my game depending on who is on the track," he said.
Finally, Gasol praised Chris Boucher, the young man's promise. Racerors of the Raptors and that today played his first minutes with the team a few hours after being declared the most valuable player and the best defensive player in the NBA development league, D-League.
"He is a player with a lot potential It is the prototype of pivot player of the future.A player who has a great mobility in attack, can change also in defense very fast and with some shot that also does a lot of damage.It can very well of three. It is the prototype of pivot of the future ", said Gasol de Boucher.
Photos from as.com