Marc: "The 76ers are different: I will start watching their matches"
Gasol spoke after the victory of his Raptors in the first round of the NBA Playoffs 2019. Now they touch the Sixers: "They present difficulties."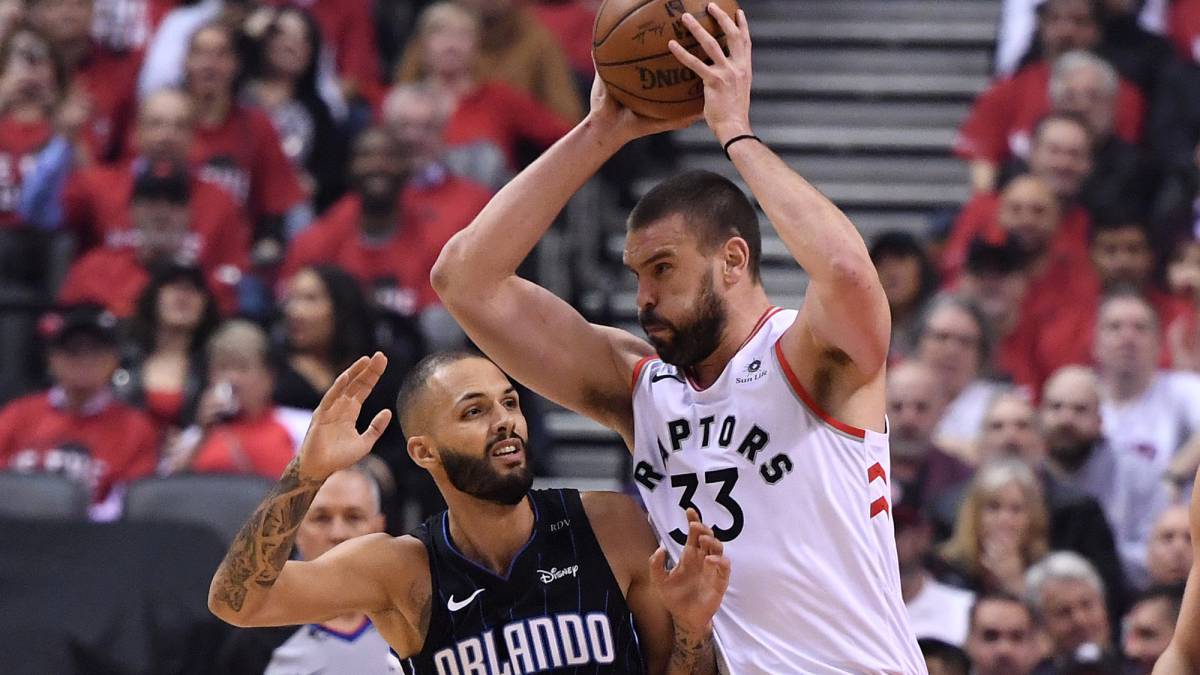 Marc Gasol told EFE today that he is already thinking about the next round of the playoffs against the Philadelphia 76ers, who lead their series 3-1 against the Brooklyn Nets, minutes after his team, the Raptors, eliminated Magic.
Gasol, who arrived at the Raptors in February from the Grizzlies and has already become a key player in the machinery of the Canadian team, said he will begin to study immediately the way of playing the next rival.
"Obviously this series is over and now, to prepare the next, "explained Gasol in the locker room of the ScotiaBank Arena in Toronto minutes after the conclusion of the fifth and final game of the series against Orlando Magic that the Raptors won 115-96.
About the most What a probable rival for the Raptors in the second round of the playoffs, Philadelphia 76ers, Gasol told EFE that "it is a totally different team, which presents different difficulties "to those raised by the Magic.
" Tonight I will start to see matches of his. Obviously I have seen matches but perhaps not with the analytical eye of a series of 'playoff'. And obviously focusing on your matches, "he added.
On the series against Orlando, which the Raptors have finished in five games after losing the first at home by three points and with some ease to take the other four in a row, Gasol said that the bookmarks do not tell the whole story.
"Winning a playoff game is never easy. The score can reflect one thing but winning at this level is never easy and requires an intensity, to impose your will and your way of playing over the rest. Easy is not, "said
4
For the Spanish center, the key to the reaction of his team after the initial defeat with Orlando has been" increase defensive intensity. "
" I think that is what he has scored. It has freed us a bit when attacking. It has helped us generate more shots and I think it has affected their mentality, their confidence. "When you see a team that with everything you do, you have a hard time scoring and each game you see that the other is very involved , mentally, that in a playoff is so decisive, it is complicated, "he said.
Photos from as.com