Málaga has 626 tickets for Los Cármenes
410 of these towns will be divided among the clubs and the remaining 216 will go on sale this Tuesday at La Rosaleda at the price of 10 euros.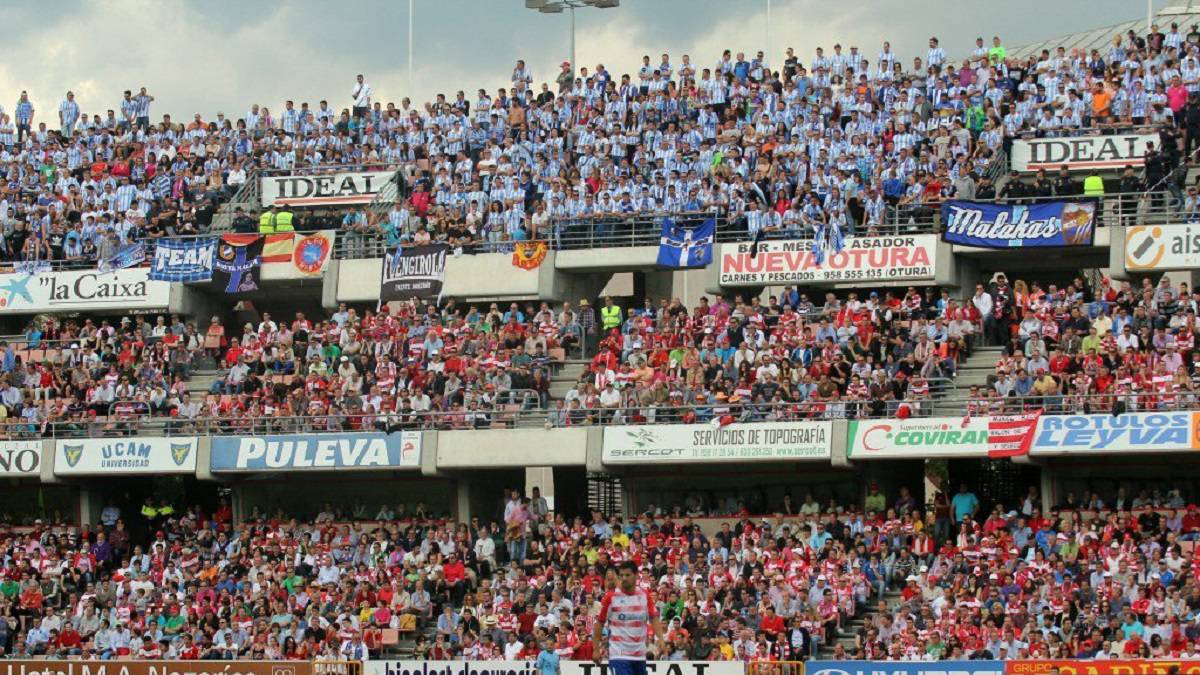 Mallaga will not be alone in the momentous game next Saturday at Los Cármenes (6pm). The Nazari entity has given the Martiricos club a total of 626 tickets for the clash . Of these, 300 will be for the Federation of Peñas Malaguistas under the agreement signed by Hobbies United (AFEPE) and LaLiga. The clubs that are not part of the Federation, among which are those that are part of the Animation Tier, will receive 110 seats and the remaining 216 will go on sale this Tuesday, at 10:00 hours, at the box office de La Rosaleda ".
Because of high demand, Malaga limits subscribers exclusively to the sale of those 216 tickets that will be sold at the box office." A maximum of two tickets per person can be purchased. Both tickets must be destined to subscribers, so the data of the buyer and his companion will be checked, "the Blue and Whites have informed in a press release.
The price of these locations and of the 110 destined to clubs that are not integrated in the Federation will be 10 euros, the result of the agreement reached by both clubs in the first round The 300 locations that will be managed by the Federation of Peñas and that will be distributed among 21 malaguista clubs in the province, will cost 15 euros.
A margin of those 626 tickets that Granada gives to Málaga, it is expected that there will be many Malaguistas who move and buy the tickets on their own El Granada has already put on sale the seats for the game on its website at prices that range from 25 euros from the funds and 40 from Tribuna. See the match in Preferencia will cost 35 euros.
Photos from as.com