Madrid presents on Tuesday the reform of the Santiago Bernabéu
The event will bring together Florentino Pérez and Manuela Carmena, mayor of Madrid. They could also go Zidane and the players of the staff.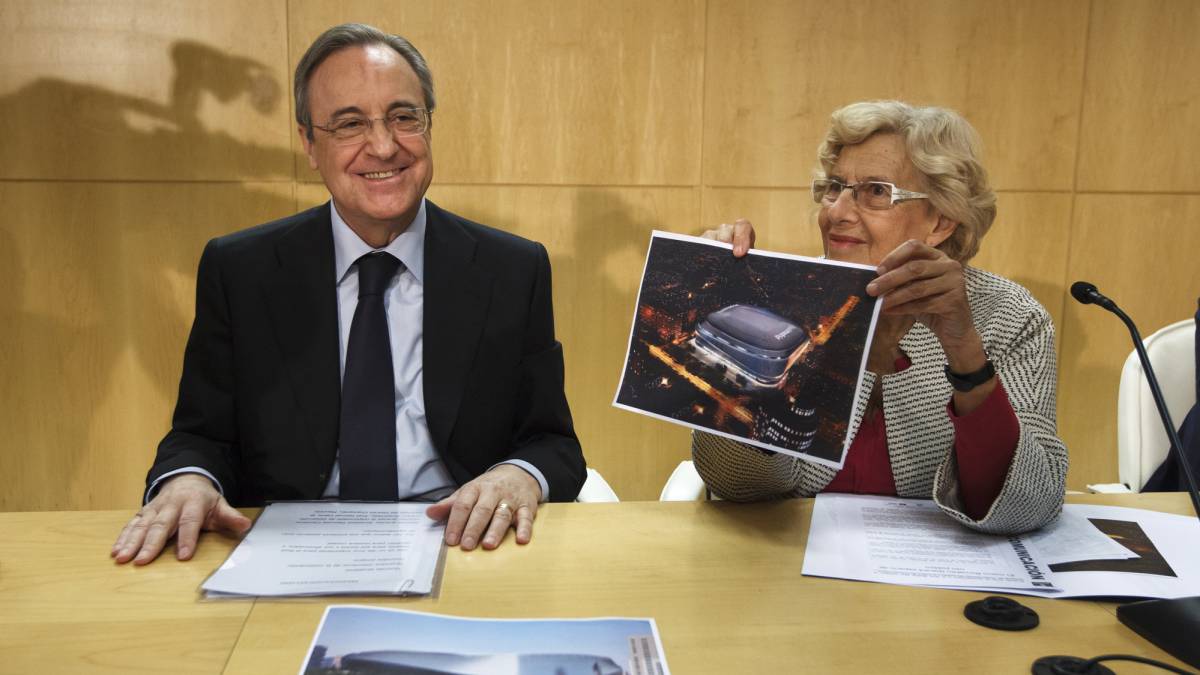 El Real Madrid will present this Tuesday April 2, 2019, from 13:30 hours in the Palco de Honor of the Santiago Bernabéu, the reform of the white stadium with which it will be covered with a metal skin and a retractable roof and for which the club has requested a loan of 575 million euros to two American banks (Bank of America Merrill Lynch and JP Morgan), which in turn will issue bonds to be placed among investors of the United States.
The act will be chaired and presented by Florentino Pérez, president of the white club, and Manuela Carmena, mayor of Madrid. Madrid has had to reach an agreement with the corporation that Carmena manages to carry out the project, which has been opposed by neighborhood associations, Ecologists in Action and the Ruiz-Villar family, which is expropriated land adjacent to the stadium.
The club has the license to start the work from last Wednesday March 27, but has not yet made official if it has awarded the work among the four companies that fought for it: Ferrovial, FCC, Acciona and Sanjosé. That could be one of the unknowns that are cleared this Tuesday; the awarding was entailing an enormous complexity because the constructors could not give form to the plan of work in the conditions that Madrid wanted: three years and a half of term and the periods without competition to work in the areas that affect the stands, not to harm partners and fans.
The club has not made any mention in its official statement regarding Zidane or the members of the first white staff, although it is very possible that the white coach will attend and, if not all template, yes a large group of heavyweights. Zidane has advanced his appearance before the media, prior to the game against Valencia on Wednesday in Mestalla. Technician usually speaks for the Press after the training at 11:00, approximately at 1:00 p.m., but this Tuesday has decided to speak before the session, starting at 10:30 p.m. , to then complete the trial at 11:00 You will probably have time to attend the act of the Bernabéu accompanied by players.
Photos from as.com