Lorenzo and the reason for his bad start: he gave the pit limiter
So he recognizes it, and also says that he lacked rubber on his handlebar: "It seems that I look for excuses, but it is incredible what is happening".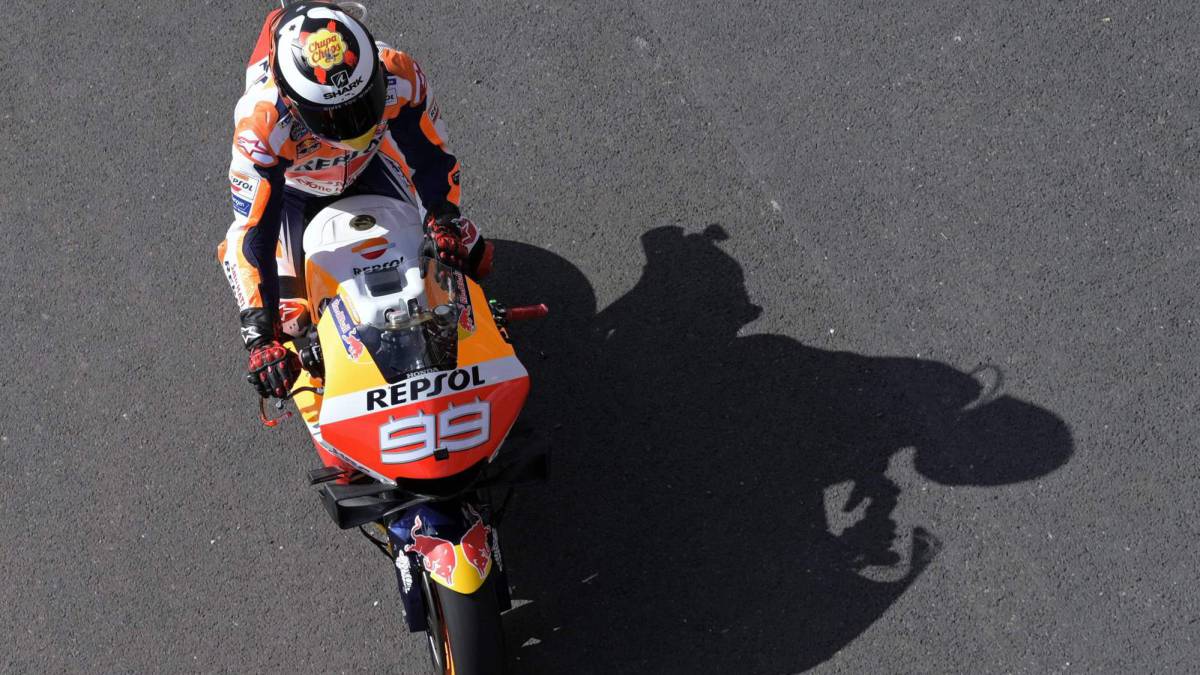 There are no easy starts, but the Lorenzo in Honda is not even by far the one desired by the Spaniard. While his teammate Márquez is already the leader of the World Championship with 45 points, Jorge has added only seven in the first two races. He still does not have the pace needed to be ahead with the RC213V and, to top it off, he is suffering certain misfortunes that keep it further away from his head ... At the start of Termas, he inadvertently pressed his motorcycle's pit stop and that's why he stayed the last of the row once the traffic light went out.
Also, resigned to see how he was passing all those who started behind his 12th position on the grid, tells Lorenzo himself as collected 'Autosport': "I remember having I pressed the exit procedure button, but it seems that I unconsciously pressed the one on the pit limiter. Suddenly, the revs of the bike came down as if it had no fuel and did not know what was happening, but it seems that the pit limiter was I turned it on and the bike did not work, so everyone beat me. "
That mistake ruined any option of trying to finish in the top ten because it cost you or the whole race to recover its starting position, and thanks to the double fall of Maverick and Morbidelli in the last lap. Also, if it was not enough complication to start with the foot twisted that way, he had a problem with a handlebar grip. "When I started to recover positions, I felt that some rubber was missing on the left handlebar, so I did not have any grip, everything was bad", says bitterly.
To all that we must add that the asphalt was not in its better conditions: "It was a very difficult race to recover positions, also the grip on the track was very bad after the Moto2 race and with warmer conditions, so it was like a nightmare, hopefully in the future this kind of strange things and unfortunate do not happen again. " "From the outside it seems that I look for excuses, but it is incredible what is happening", concludes Lorenzo. Just imagine an adaptation as difficult as that of Ducati ...
Photos from as.com