Lillard enters the story: a triple superhuman and 50 points give the pass to the Blazers
The Blazers had to come back in the fourth quarter. The match was saved by Lillard, who finished his performance with a triple out of the ordinary.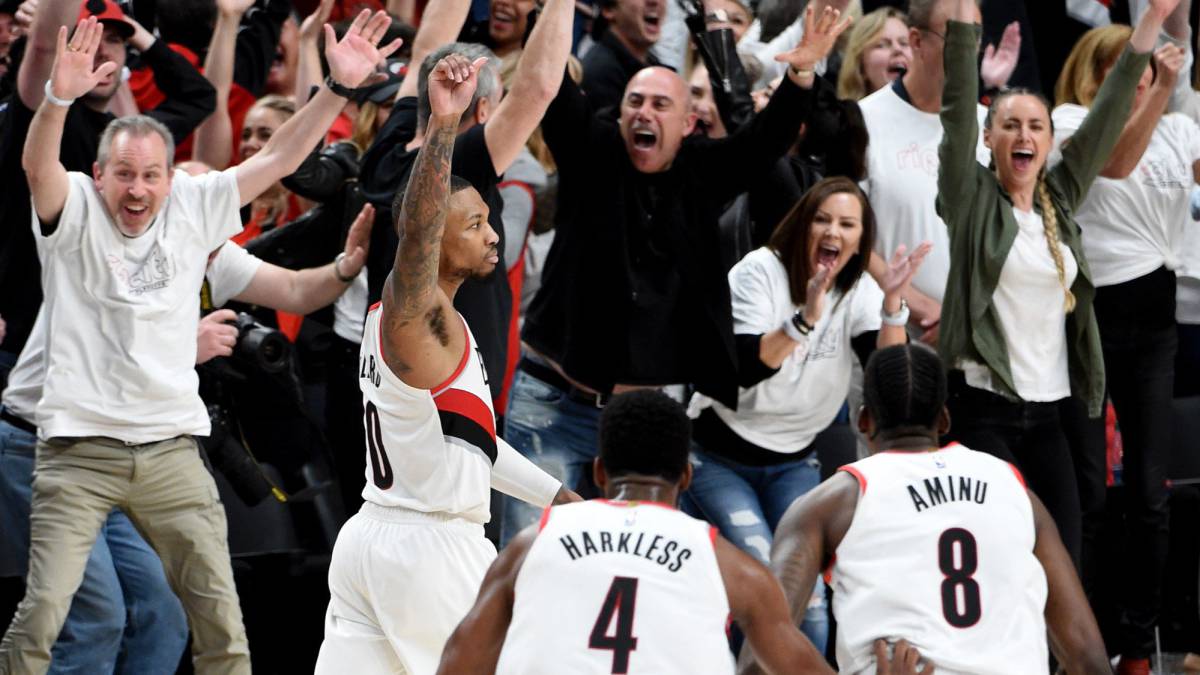 The Thunder are deleted. The Blazers completed their revenge. The Oregon team goes to the next round of the NBA Playoffs, the first team to reach the Western Conference semifinals, with a tachycardic match that ended in ecstasy for them. The pulsations rose to historic highs, just as historic as the triple with which Damian Lillard completed his 50 points and won the game.
Se saw some cracks to the Blazers, but what else (now) . There will be time for Terry Stotts and his team of technicians to reflect. The contest was lost several times, but especially in the last quarter: a 4-17 partial opened the decisive period and put the Thunder of Russell Westbrook, which was already triple-double (finished with 29 points, 11 rebounds and 14 assists), and Paul George, who returned to fight against his health (finished with 36 decisive points), with 15 advantage. The terrain was barren for OKC: McCollum walked with numerous errors and Aminu was not fine in the two areas of influence.
Lillard knew it was time. He had the entire tie enduring a duel with Russell Westbrook beyond the game that ultimately made the envelope to 'Brodie'. His way of leading the team, exercising as a lifesaver and keeping calm at the moment of most desperation, is praiseworthy, even more so if he puts such a sweet cherry on it. The face to face has been good, do not deny it.
On this occasion Westbrook is just an anecdote, the '0' of the Thunder played well (much better than in the other games, where it will end) but it was late. The Blazers have arrived packed since they were injured Jusuf Nurkic, they have completed the revenge by triple (never better said how it has been resolved) .
A The Thunder has caught everything against the grain. Paul George, with his shoulder as he has it, he took out the scythe in the form of distant shots and reached almost to exhaustion. Jerami Grant, strong all year round and weak in this tie, emerged to try to save the furniture. They are two other players who, apart from Westbrook, gave it their all. But no, there is more to discuss: "next question" .
Photos from as.com