Lights and shadows in KTM Tech 3: Syahrin goes off before Oliveira
The Portuguese have started the year above expectations, planting, in turn, doubts about the future of the Malay in the team.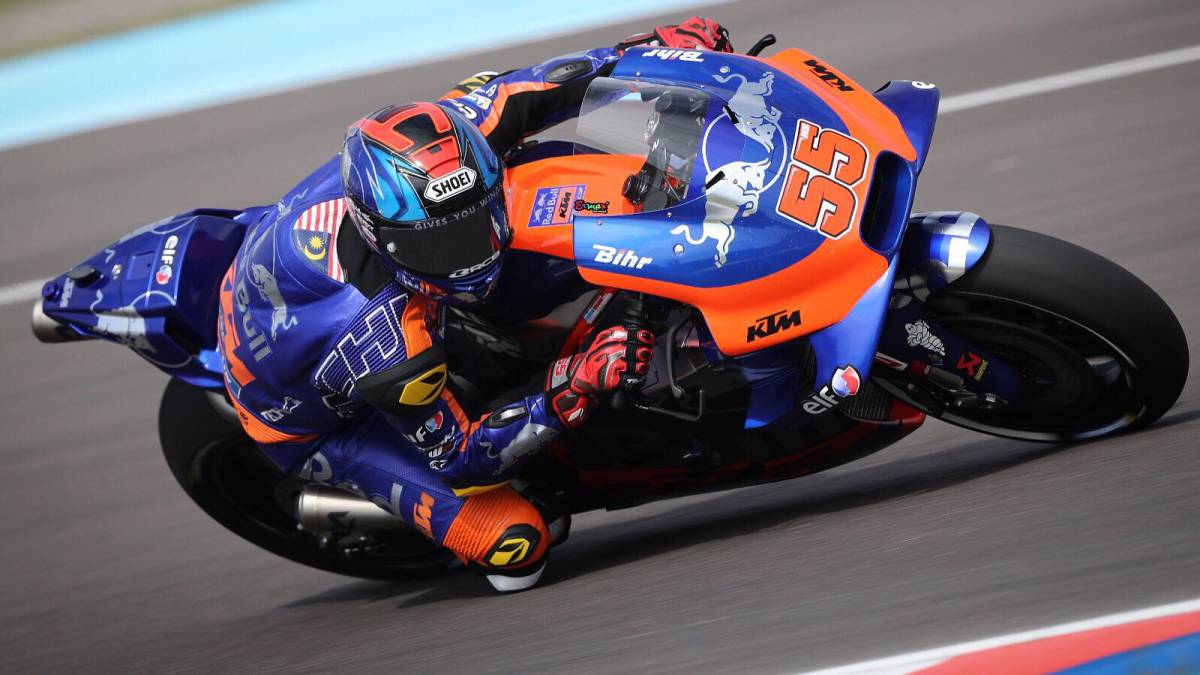 KTM is still fighting to find its place in the World. Following the planned, the Austrian brand has placed on the asphalt four identical models of the RC16 this season, two in the official team and another pair in the satellite, with the intention evolve as quickly as possible towards a winning project in which, their pilots, are offering very different versions of riding on the bike. While Pol Espargaró remains the reference, Miguel Oliveira, now in the ranks of Tech 3, is acquiring a prominence that sows doubts about the future of his partner in the category.
Before starting the course, the owner of Tech3, Hervé Poncharal, did not want to be demanding when it comes to setting a goal for this season in his team, because "the level of MotoGP is very high". However, the performance of the rookie with which they have in their garage, offers the best version of a saddle that, with Syahrin at the handlebar, is harming difficulties that in the case of Portuguese do not seem so alarming. The Luso wants to finish the year as "the best of KTM" and is making merit to get it. His rhythm has left "very impressed" the project manager as has Syahrin's ... but in a totally opposite way.
'El pescao 'has been last and penultimate in the table after the first two tests of the year and Brad Binder, is postulated as the main threat of the Malaysian pilot since, in addition, he is only, at the moment, linked to Tech 3 this season. To be part of the Austrian house besides the performance that the South African is signing in the intermediate class, is giving him points to relieve Syahrin to the handlebar of the RC16. The pressure comes from below and also from the other side of a garage, in which the rookie is wetting his ear.
The results talk about the asphalt, however, Syahrin hopes to "keep moving forward and better define the bike" . Work is missing. Despite the "titanic" effort they made in Mattighofen during the winter, the Malaysian's adaptation to the RC16 is costing more than expected and from KTM they give him time although they recognize that they are "behind him", waiting for him to "be closer to Oliveira ", because time is running out ...
Photos from as.com