He has been one of the best against Eibar, Valencia and Valladolid. Before, he played well against Alavés, but he was injured. Simeone has blind faith in him.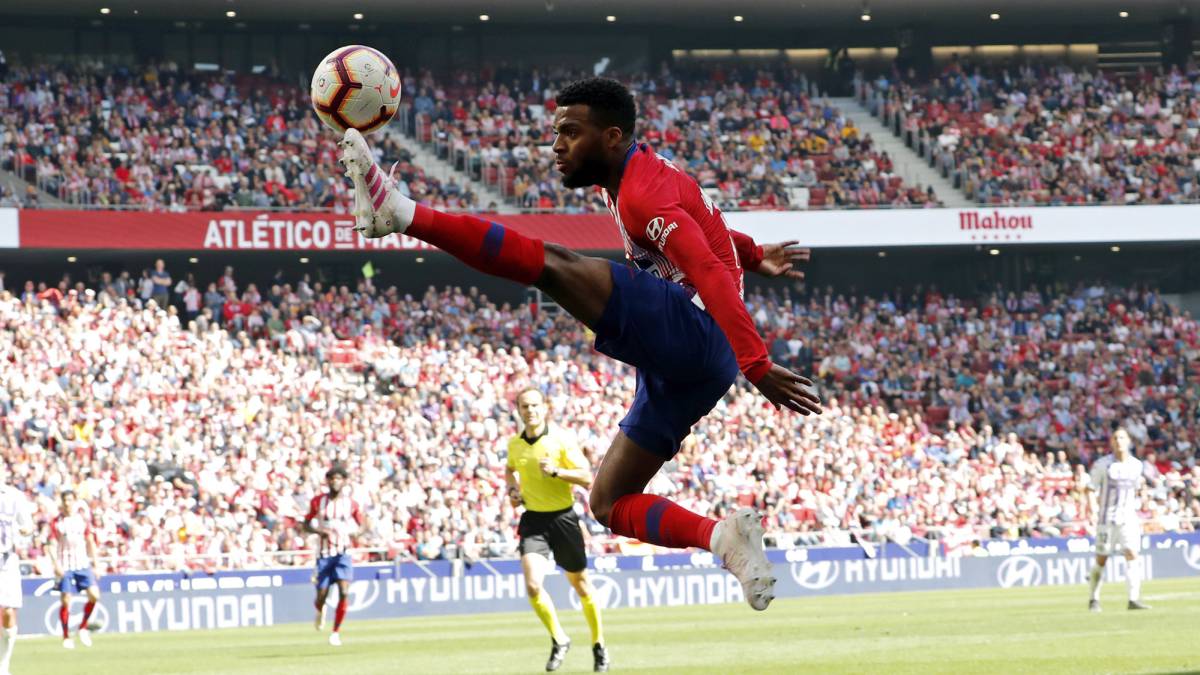 Lemar is coming up. The French footballer has been one of the best Atlético players in the last matches, just when he was questioning his contest at the rojiblanco team for next season. But Lemar, 23 years old, is an asset of the club, Atlético paid 70 million last summer for him, and such an expensive signing can not be lost in a campaign. Against Eibar, Valencia and Valladolid the French footballer has offered a good performance. Marcó in Ipurua and before the Valencia gave a goal assist to Griezmann. He had set a good game against Alavés, in Vitoria, on March 30, but then he got injured. He missed the clashes against Girona, Barcelona and Celta, but returned in style.
The faith of Simeone in Lemar has been almost infinite. He arrived at the team with the sign of the player who had to give the last pass to the rojiblancos points. Started in the best possible way, dawdling in the European Supercup against Real Madrid, but little by little went off. The Argentine coach continued giving minutes, but rarely was a decisive player. His figure went off until this last month, when his good performances can put him in the mood for the next exercise.
Lemar has played 40 competitive games, with three goals and six assists. A total of 2,474 minutes for a player who has played a lot, but who has been unbalanced in few of them. They seem like very improvable numbers. "I have not even crossed my mind to leave. It is not the moment to think something like that," he confessed after the game against Eibar in statements to the French media Telefoot.
El Atlético has him. Simeone says he has improved a lot as the season has progressed. The Transfermarkt specialized portal gives you a market value of 50 million below what it cost almost a year ago. The goal and challenge of Simeone is that it acquires the market value of when it came. And for that it seems that everyone will have a second chance.
Photos from as.com