Leclerc eclipses Vettel and Ferrari
Mercedes praises the great race of Charles, "the moral winner" in Bahrain, coinciding with a pilot error of the four-time champion, whom Hamilton defends.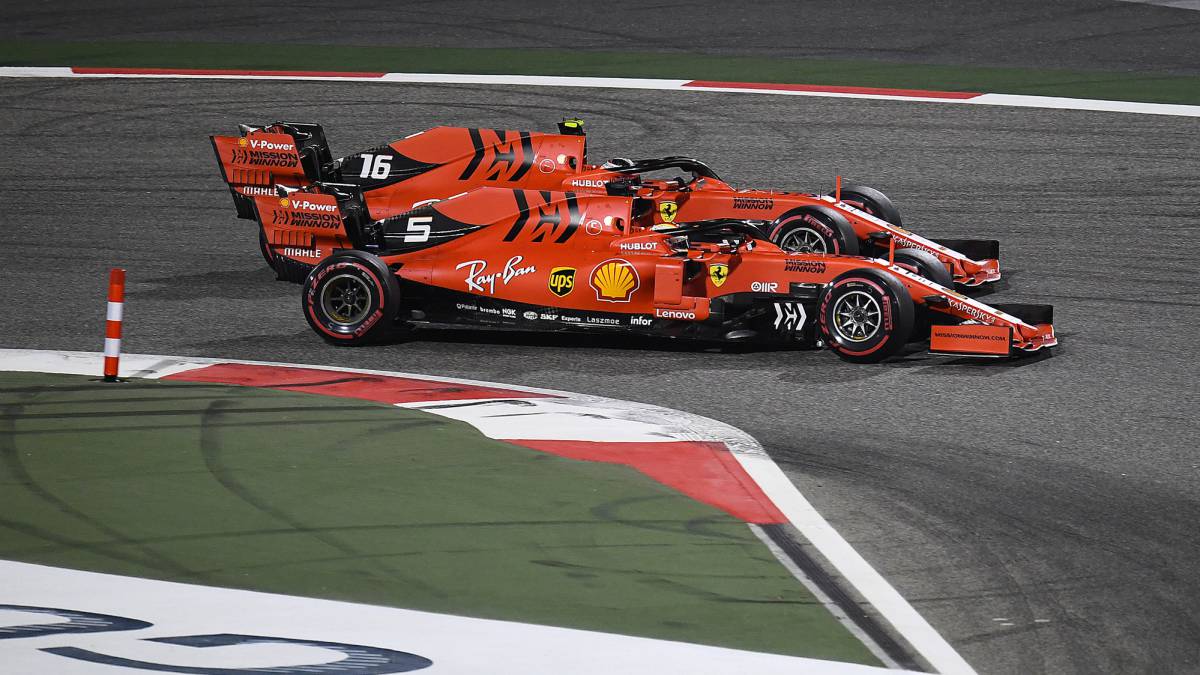 In the words of the winning team, "Leclerc is the moral winner" of Bahrain. The trophy was not worn nor the Monaco anthem sounded, but the young 21-year-old rider uncovered himself in front of the general public with a performance worthy of any praise: he took the pole in his second race dressed in red, recovered from a bad start and overtook Bottas and Vettel on the track, took the necessary pace to manage his advantage. He did everything to win, so it was Ferrari who lost his power failure. "A reliability problem is unacceptable," said Mattia Binotto, head of the Scuderia.
A Lewis Hamilton is especially motivated to win a driver of the new generation of talents: "Whenever you approach a new driver and have no experience against him, you do not know how he is going to behave. If it is erratic, super aggressive or relaxed. It seems very stable and clean, balanced, but during the season we will see it. He has not made a mistake all weekend, so my approach to him is identical to Sebastian's. A some you should leave more spaces than others. With luck there will be many battles during the season. "
Toto Wolff, Mercedes' sports director, did not spare praises:" Of course I see a world champion, he is the moral winner of Bahrain, the fastest with the fastest car. has touched down with the cruelest part of motorsport, that was our luck ". "He is very, very impressive He has a good personality, he is very young and very fast, the perfect combination of speed, personality and temperance. I know other pilots who would have reacted in a more controversial way to their third position", says the Austrian .
While, Maranello falls even lower than in Australia, because this time they did not win with a car that needed to do it, coinciding with another error of Vettel's driving on the track against his great rival, Hamilton. Lewis defends him: "It has happened to all of us, that being a multi-world champion does not mean you can not have a worse weekend." If you look at Vettel's career there are many more great performances. spins are minimal in their statistics. It can always happen that you do not find the correct configuration for the car and that things do not work, the difference is very small and it seems giant ".
Photos from as.com