"Something leaked about Ricky Rubio's departure and it was not ethical"
Dennis Lindsey, general manager of Utah Jazz, appeared at the press conference at the end of the season and said the base could continue.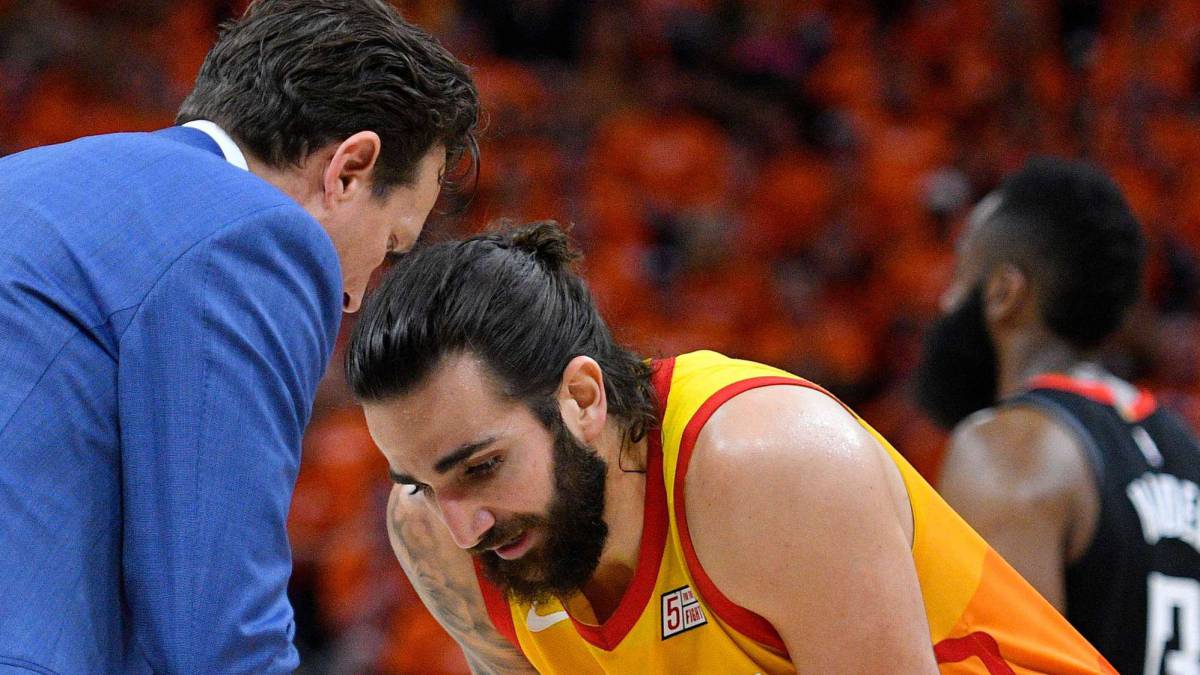 Utah Jazz closed the season this past morning after falling in the fifth game of its first round series against Houston Rockets. The balance, 4-1, leaves the Salt Lake City franchise outside the Western Conference semifinals after two consecutive appearances and doubts about a project that, as in past years, stumbled and stabilized in the final straight access the playoffs for the title.
However, coach Quin Snyder and general manager Dennis Lindsey do not have much room to improve the roster in the summer free agent market: have 73.4 million dollars pledged for next season with starters like Derrick Favors and Ricky Rubio in his last months of contract. On the options of the Spanish to renew with the franchise spoke Lindsey: "There are multiple scenarios where we think that Ricky could return with us", underlined in words collected by the journalist Andy Larsen.
But not only stayed there at the press conference at the end of the course. The executive reviewed what happened during the closing of the transfer market last February. In the previous days, some information pointed to an exit from El Masnou base to Memphis in an operation that would have taken Mike Conley to Utah. "Unfortunately, something leaked about Rubio's departure and that was not ethical at all," he said of an issue that was never brought to a close ... and that seems to point directly at the Grizzlies.
Near the top-100 historical assistants
A Despite all the problems that have been attributed to Rubio (some real and others simply false and forced), the Spanish international has just concluded his eighth season in the North American League, the second with the Jazz. Of the 498 games it has played in total, in 477 it has been a starter (95.8%) with a global average of 11.1 points, 7.7 assists and 1.9 steals. With 3,817 basket passes, is less than 400 to enter the historic Top-100, a barrier that will surpass the next course without problems if it maintains the averages of his career.
Photos from as.com