Laso: "The defense to Calathes must be the work of the team"
The coach recognizes that the second match against the PAO will be more difficult: "The rebound, the one-on-one defense, the pace and the better percentage of three are aspects to improve".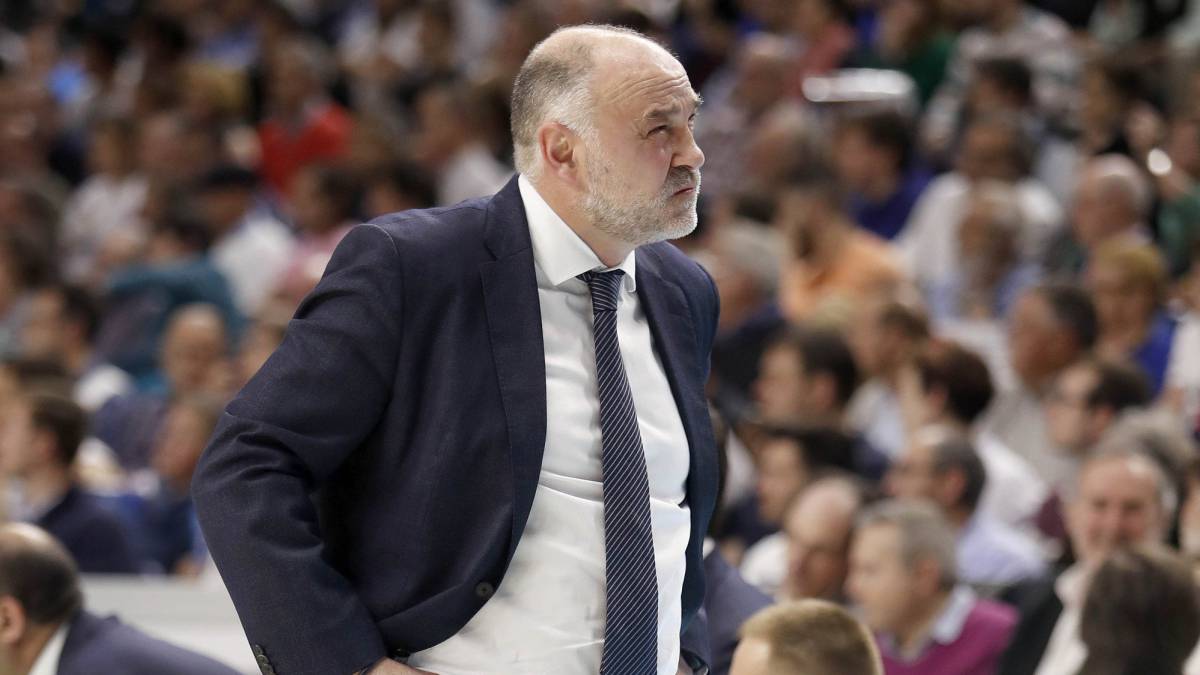 Real Madrid coach, Pablo Laso, gave keys to improve in the second match against Panathinaikos this Friday, in the Euroleague playoffs, after scoring the first match on Wednesday, as "the rebound, the defense one against one "or the success in the triple, while insisted that the defense to Calathes is a" team effort ".
" We are happy for the victory, it was a very competitive and disputed match. In the game, it was hard for us to break the game, they did not stop fighting and they had moments of success They took an advantage of up to six points, but the team reacted well ", he indicated this Thursday before the media, in the run-up to the second match of the series in the WiZink Center.
Laso gave a brief summary of what they need to improve with respect to the first round, which they dominated but had to suffer to sentence After losing control in the last minutes. "Home to improve some aspects of the game. We did things well, other regular and other bad, and those are the ones that we have to correct," said.
"The rebound, the defense against one, the pace and having the best percentage from the line of three are aspects to improve to be able to win. Tomorrow is another game and we have to play better than in the first game. The players are tired, but I see them all well, "he added.
In addition, the coach of the whites referred to the rival star, a Calathes that was controlled by his team until he burst into the fourth quarter and very close to him. give the victory to the Greeks "In the defense of Calathes we have to think that a player can not be stopped with another player, but must be the work of the team. Calathes generates a lot of play, points, assists and even rebounds . Somehow if it kills you, something is wrong, "said
4
Laso referred to his complaints on Wednesday for not using the 'instant replay' ." The rules are as they are and the referees decide when they will see it and when do not. My obligation when I see an injustice is to tell the referee. The referee makes mistakes like coaches and players. There are people who are in favor of instant replay and others who are not, because the game is very long. I prefer that the referees always guess, but that is impossible, "he said.
Photos from as.com