LaLiga and the RFEF denounce the insults to Marcelino in Vallecas
The Board of Directors of Rayo met to analyze the facts and take the appropriate measures with the three fans who wished the rival technician death.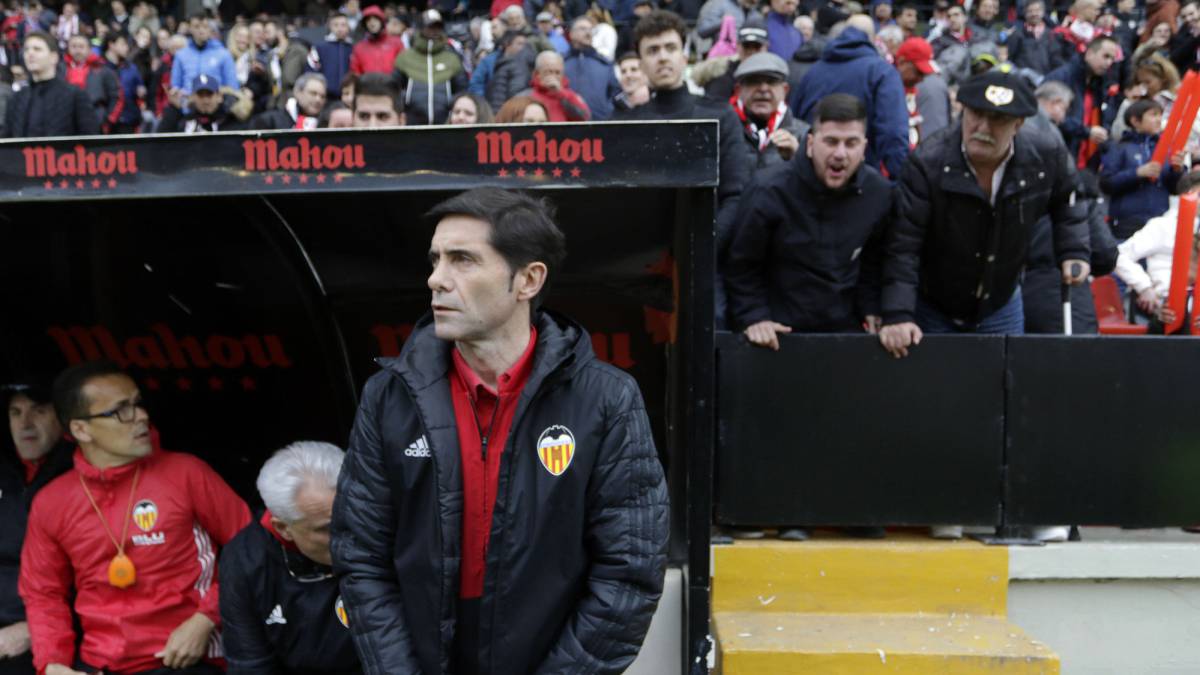 The Spanish Football Federation (RFEF) denounced before the Competition Committee and before the Antiviolence Commission the gross insults that a group of fans directed at the Vallecas stadium to Valencia coach, Marcelino García Toral. The document prepared by the referee of the RFEF at the end of the meeting of the last day of the League, in which Rayo won 2-0 at Valencia, reflects the serious insults to the visiting team coach by a group of spectators located in the stands behind the bench of this.
Sefún could confirm EFE, the facts will be transferred by the RFEF to its Competition Committee and also the Anti-Violence Commission to study them this week. In addition to insults to the person of Marcelino, some spectators alluded to the traffic accident that the Valencia technician suffered when he was traveling with his family during the last Christmas with phrases like " it's a pity that you would not have killed yourself", according to images collected by cameras from televisión.
The Department of Integrity and Security of the RFEF, headed by Alfredo Lorenzo, already denounced last February before the Competition Committee the exhibition of racist and xenophobic flags and symbols during the match he faced in Vallecas al Rayo and Atlético de Madrid, for which the club from Madrid was the subject of the opening of a disciplinary file. The RFEF has since the arrival of Luis Rubiales to its presidency in May 2018 with a vice presidency of integrity headed by Ana Muñoz.
On the other hand, LaLiga has also announced that it will take measures and report the same facts.
The Rayo Vallecano will take measures
The Board of Directors of Rayo Vallecano met on Monday to analyze the facts and adopt the appropriate measures with these fans. It has proceeded to the identification of the three fans that were seen in the images to adopt the relevant actions. Rayo's hobby has shown its absolute repulse to this type of behavior, making it clear that they do not represent the least of all the rayista social mass.
Photos from as.com