KTM sets the date for Dani Pedrosa's return: the month of May
Mike Leitner believes that his test driver will be recovered from the clavicle injury for the test that will be held after the Spanish Grand Prix at Jerez.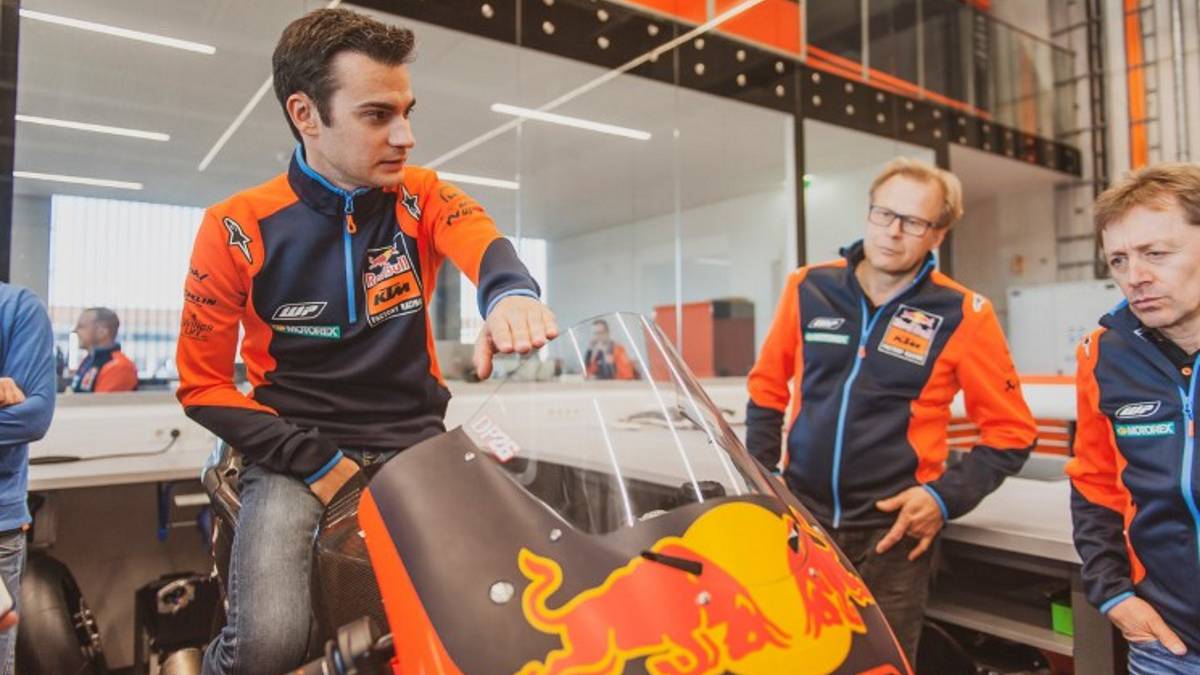 KTM has put date on the return of Dani Pedrosa. After his signing for the Austrian brand last season, a clavicle injury deprived the Spanish of giving feedback on the RC16 and after a difficult winter, of Mattighofen hope to recover his pilot tester after the GP of Spain in the tests to be held at the circuit of Jerez. So announced Leike Leitz in statements collected by Speedweek: "Dani will not be ready to perform a test with us until May."
Accumulated stress together with previous badly healed injuries, were the main causes that caused the injury of the Spanish and, with no points at stake, chose to be cautious after the intervention estimating a recovery of three months that will be evaluated by doctors at the end of April, with the intention of giving the go-ahead to his reappearance on the asphalt to add kilometers next to the motorcycle triaca But everything does not end there.
Dani Pedrosa visited at the end of February the headquarters of the team to be informed of all the progressions that KTM has achieved so far, waiting to start counting on the sensations of Spanish to keep improving. So far the Austrian firm had had "four Yamaha riders", Pol Espargaró, Bradley Smith, Johann Zarco and Hafizh Syahrin, and hence the importance of also incorporating a tester such as Spanish, "which comes from Honda to be able to comparing ".
KTM is not having an encouraging premiere this season." 2 Pol Espargaró's tenth place in Argentina is the best result harvested by the team after the first two races of the year and Pol himself has already hinted that they need urgent feedback from Spanish: "Luckily we have Mika as a tester, but we miss Pedrosa". That is why the Castellar del Vallés is accelerating to the maximum recovery, to aportar the experience of a champion in a mount that does not finish to meet expectations.
Photos from as.com