Knowing Zion Williamson through this graphic
Graphic of the player who has revolutionized college basketball and aims to shine in the NBA. Its evolution, numbers, conditions ...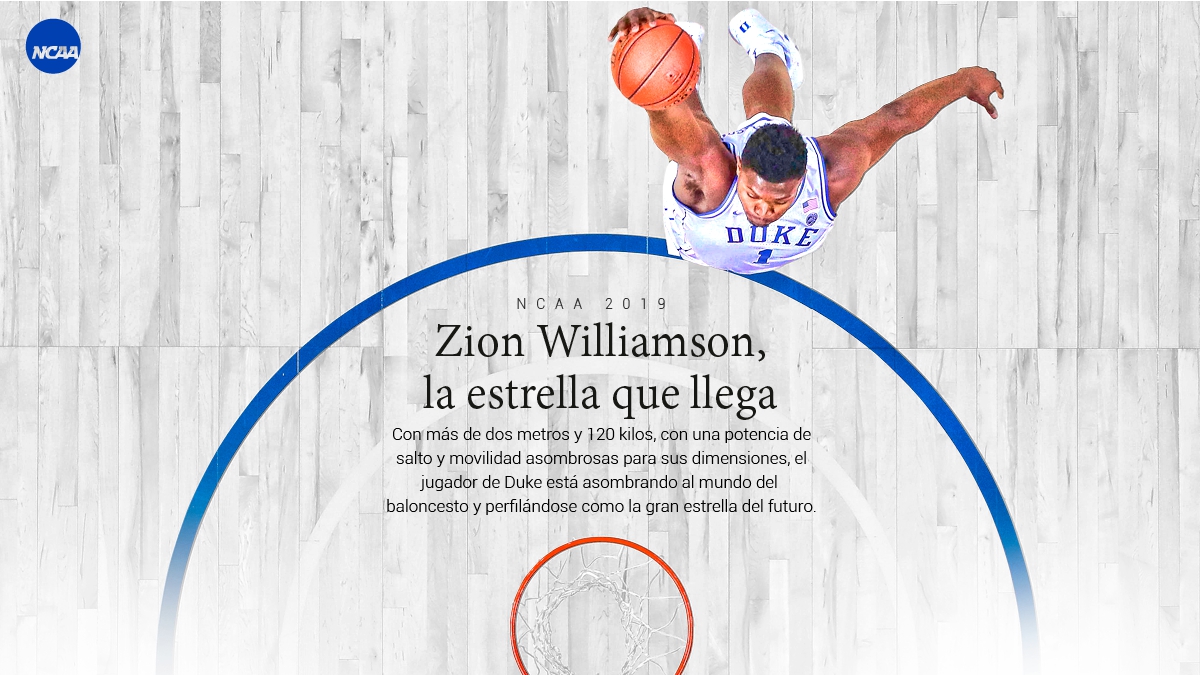 Elect best player of the year, his emergence in the NCAA puts him at the height of the greatest. Zion Williamson, power forward of just 2 meters and about 130 kilos, has earned himself the next number 1 of the next draft. Despite the Duke fiasco in the March Madness, eliminated in the Elite 8 (quarterfinals ), Zion's season has been to frame.
Talk about the NCAA this year was talking about Zion, a player that many already followed before for their endless ability to generate highlights. Their abusive plugs, their violent mates and even his injuries have been viral in social networks since it began to break out at Johnakin Middle School in Marion, North Carolina.
But it's time to forget the university stage and change the chip. From the moment that Michigan State finished with the season of Duke, in the head of every fan is the same question ... How will Zion adapt to the NBA?
Playing with the majors, Williamson's physique will have less presence, but anyone who thinks that it is their only differential factor is very wrong. Zion has a ball handling and an agility in his movements that are inappropriate for a player of his size. It is a competitive animal on both sides of the court and something that almost all scouts agree on in their enormous knowledge of the game. Already Duke has improved his range of shooting (he threw more than 2 triples per game), however, is one of his pending subjects if he wants to be a benchmark in the NBA since its first season.
Photos from as.com