Kawasaki: four worlds with cheaper bikes than Ducati
The Japanese pointed out the price difference between the Ninja and the Panigale. But Rea always won until Ducati went to four cylinders ... and signed Alvaro Bautista.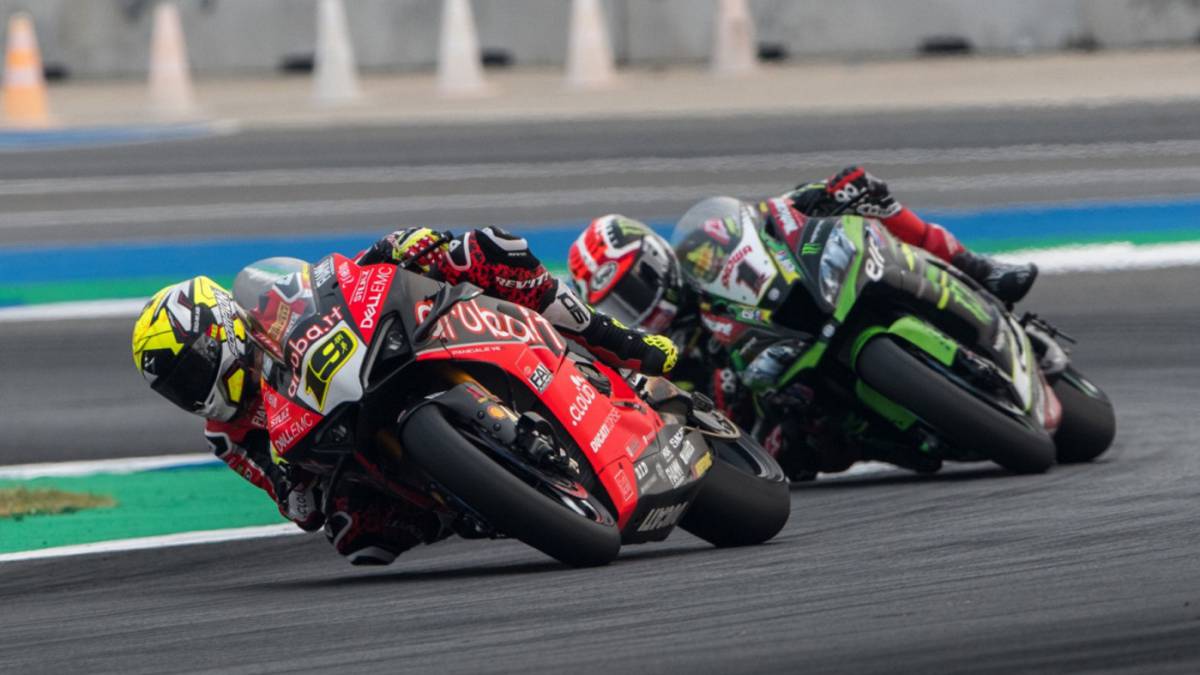 The eleven consecutive victories of Bautista in the World SBK, the last two with a limitation in his engine as the regulation marks and as before it happened to Jonathan Rea, have led certain resignation to the box of Kawasaki. And they already threaten to make a motorcycle "more extreme", more similar to a MotoGP as they say it is the Panigale de Bautista. And is that Ichiro Yoda, race director of the Japanese house, is critical of the Panigale: "The bikes have always been based on the series, which were at a reasonable price."
In the last four years Kawasaki took the Superbike World Championship in an incontestable way, coinciding with the arrival of Rea from Honda. In 2015, 2016, 2017 and 2018 the Japanese house presented to the contest 'Ninja' models that in the street had a price significantly lower than the motorcycles of the Italian factory.
The first motorcycle of Rea in Kawasaki (2015), in its serial version, had a price of 15,200 euros and 200 horsepower. In Ducati opted for the Panigale R twin-cylinder engine with a sale price of 32,900 euros and 205 horses. That 2015 Rea won 14 races, was world champion and Kawasaki took the title of constructors.
Scenario that was repeated in 2016. Rea piloted a 'Ninja' of 210 horses and 18,799 euros, catalog price. Rea and Tom Sikes were first and second in the overall and Chaz Davies with the Ducati Panigale R of 32,900 euros could only be third.
For 2017, which would be the third consecutive title for Rea and the Japanese house, Kawasaki presented the ZX-10RR of 210 horses and a PVP of 21,650, while in Ducati they were second again with Chaz Davies and a 205 horsepower Panigale and 23,590 of price in the catalogs. And more authoritarian was the triumph of Jonathan Rea on Italian motorcycles in 2018. He won 17 races of the 26 scheduled with a ZX-10RR of the same price and power as the previous year. Chaz Davies, on the other hand, with the last bicilíndrica that presented Ducati to the championship could only win two races and be runner-up.
It is in this 2019 when the tables seem to have changed in favor of the Italians. The price difference between the two saddles remains as it was in previous years (27,675 for Kawasaki and 39,990 for Ducati). But there are two things that have changed in the Superbike World Championship: the passage of Ducati to the four cylinders and the arrival of Álvaro Bautista from MotoGP.
Photos from as.com