Karanka and President Gorostiza join BIFS in Bilbao
They get on a poster that already has Menotti, Villas-Boas, Llopis and Dana Alonso. On May 23 there will be presence of Athletic in a contest that had Scolari and Pochettino.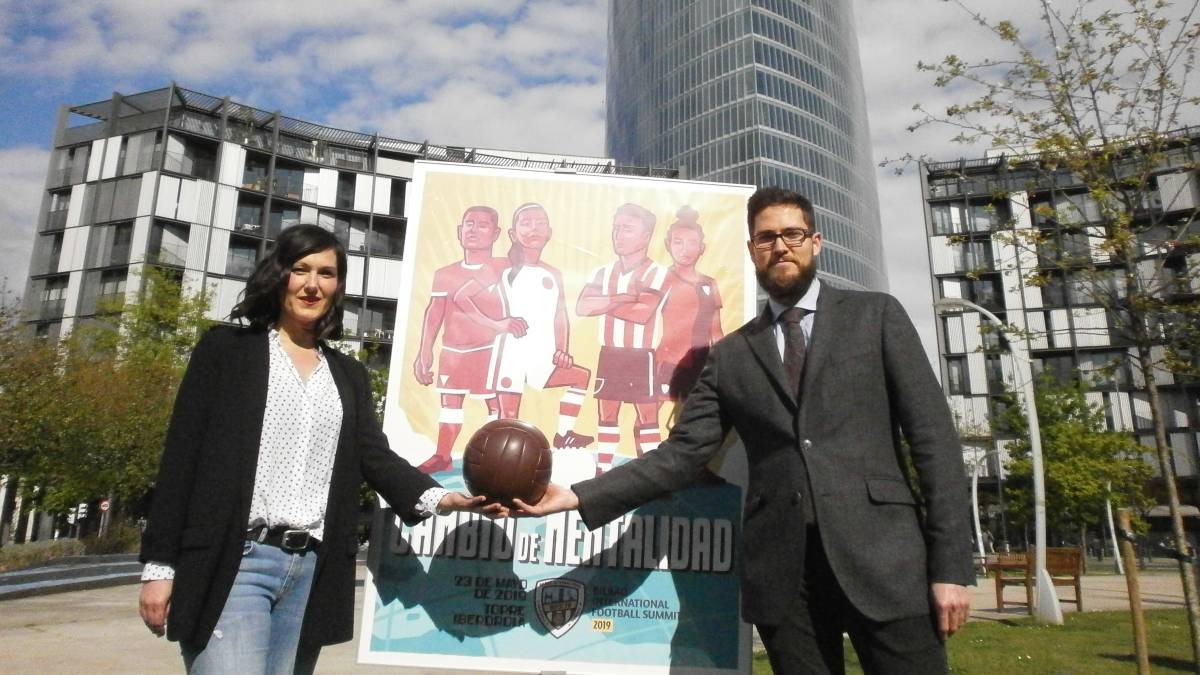 Aitor Karanka and the president of Eibar, Amaia Gorostiza, join the third edition of the Bilbao International Football Summit, which arrives at its usual headquarters at Torre Iberdrola on May 23. They will share a poster with the already announced César Luis Menotti (the coach who led Argentina to lift the World Cup in 1978), André Villas-Boas, Luis Llopis (current coach of goalkeepers of the Royal Society and Zidane technical staff member with the one that Real Madrid won the last three editions of the Champions) and Dana Alonso (sports director of Twitter Spain, who will expose the keys so that clubs and footballers can reach their different audiences with greater success). There are still no known faces and someone from the Athletic area will join, such as Guerrero and Iribar in the two previous years. The signature 'Communicate is to win' is in front of the organization. The usual Axel Torres, commentator of beIN Sports and who will repeat another year as a presenter, and Luis Villarejo, director of EFE Deportes, who will once again act as moderator of one of the reference tables of the program.
Ohiane Agirregoitia, councilor of the Area of Youth and Sports of the Bilbao City Council, and Mario G. Gurrionero, director of BIFS have been in charge of announcing the poster announcing the event, in Plaza Euskadi, with the great tower of the Biscayan capital as a backdrop. In it you can see four players, with two women and two men. Includes a leg on a ball and the ball of the world and ball, under the heading Change of mentality. "It comes to represent, among other things, that turn that is being experienced for a while now in the world of football at the level of values, respect, tolerance ...", explained the people in charge of the initiative. Lawerta is a nod to the French Cup of 1938.
The contest is a point of reference for experts in the field, for whom faces such as Scolari, Pochettino, Lopetegui, Luis Fernandez, Zubizarreta, Emery, Luis Fernandez, Bo Martinez have paraded. , Iribar and Julen Guerrero, among others.
Photos from as.com