João Félix scores a hat-trick and shines in Benfica's victory
The young Portuguese, of 19 years, scored three goals, gave the assistance for the quarter of the triumph of Benfica (4-2) and is the youngest to score a hat-trick in the history of the Europa League.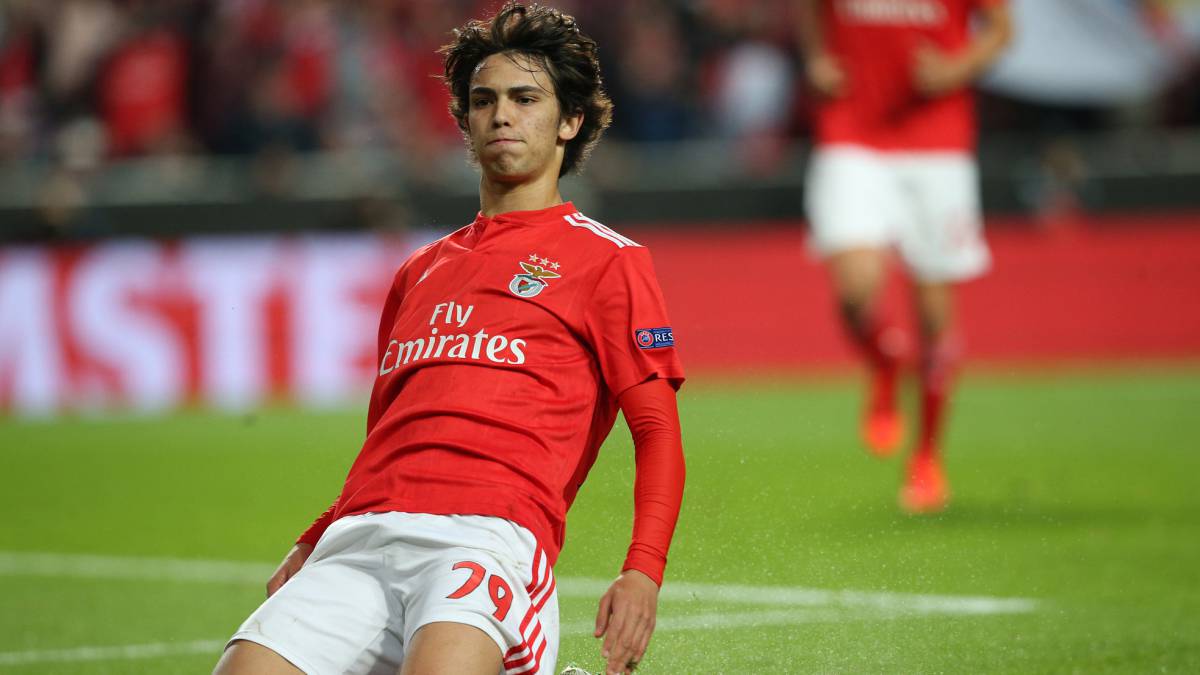 João Félix demonstrated this Thursday at the Estádio da Luz in Lisbon because he is one of the young players with the most future in Europe. The pearl of the Benfica youth reserve, just 19 years old, was the star of Lisbon's victory against Eintracht Frankfurt (4-2) in the first leg of the Europa League quarter-final. The Portuguese scored a hat-trick and gave the pass for the other goal of Benfica, which took an important step towards qualifying for the semifinals. And the playmaker is the youngest footballer to score a hat-trick in the history of the Europa League.
In the 19th minute, João Félix dominated in the center of the field made a perfect pass to Gedson who was left alone Trapp goal. The defense N'Dicka had no choice but to make a foul behind and inside the area. Direct red card and penalty, that the own João Felix, of 19 year, transformed in the 1-0 of the Benfica.
Jugando in house, in front of the marker and with a player of more with only twenty minutes of party, the Benfica He completely dominated the encounter. The problem was that Fesja facilitated the life to the Eintratch, when it lost a ball in the spinal cord for Rode that left to Rebic only before Vlachodimos. The Croatian, instead of firing, gives a pass of death to Jovic who scored an empty goal in the 40'.
goal in the net but Benfica did not give up and three minutes later João Félix reappeared with his genius. The playmaker dominated the ball on the left wing, started diagonally and released a powerful and unstoppable shot from the edge of the area to put the Benfica ahead of the score.
João Félix followed with his exhibition in the second half. First it was in the 50th minute, after a corner for Benfica from the right of his attack, when the pearl of the eagle quarry rose higher than a Frankfurt defender and gave the assistance, from behind, for Rúben Dias to mark the head Three.
Three minutes later, João Félix scored his hat-trick after finishing first between the legs of the porter a low pass from Grimaldo from the left.
Eintracht returned to leave alive the tie in 72, when the Portuguese Gonçalo Paciência scored the second of the visitors headed after a corner from the right.
Photos from as.com