Joao Félix, the last pearl to shine in the Europa League
The Portuguese has uncovered a hat-trick and an assist against Eintracht. Before him they already shone De Ligt, Oblak, Rashford ...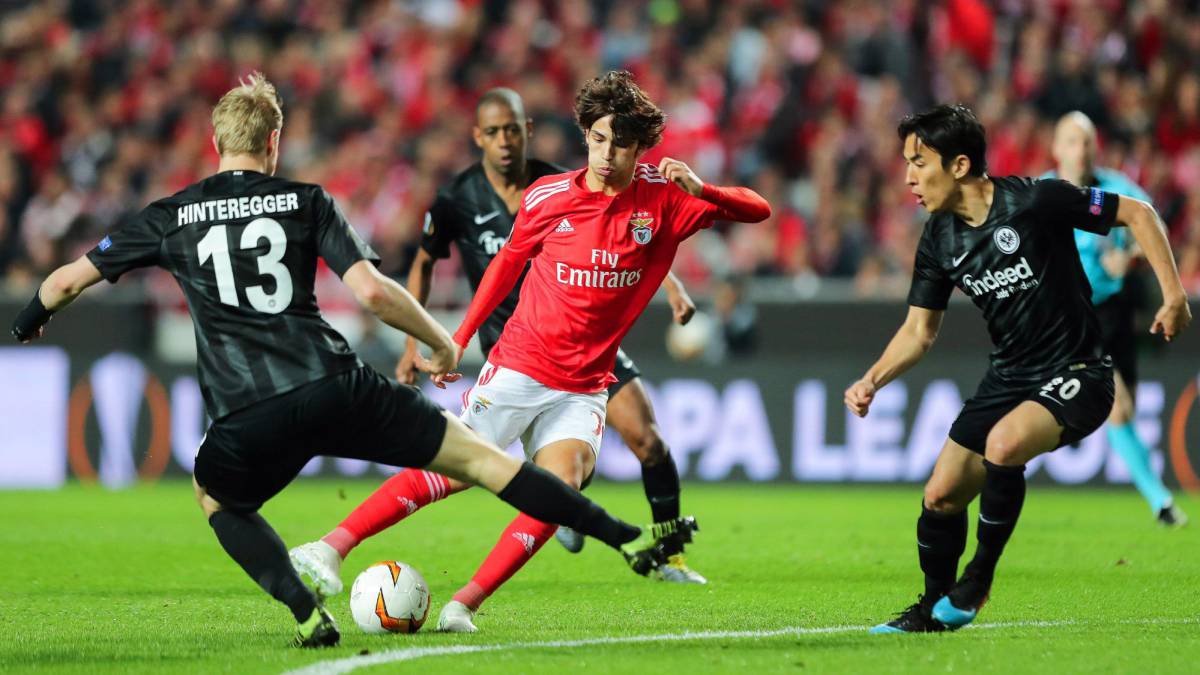 Joao Felix is the last pearl to stand out in the Europa League. The forward of Benfica has been uncovered in European competition against Eintracht with three goals and one assist. The player, aged 19, has gone from playing in the Benfica youth team to playing in the first team of the Eagles. In his first season in the elite he has scored ten goals in the Portuguese League and this Thursday against Eintracht he opened his goal and assists in Europe.
The second European competition has discovered promising players in its latest editions. De Ligt, Justin Kluivert, Rashford and Oblak are some of those who began to shine from the Europa League in recent years:
De Ligt
De Ligt (19 years) began to forge his name in Europe in the Europa League 2016/17 a 17 years old The center-back made the leap from the youth of Ajax to the first team in 2016. That year he played nine Europa League matches, reaching the final of the competition. Ajax lost by 0-2 and De Ligt completed the 90 minutes of the game.
Justin Kluivert
The Patrick Kluivert's son left better sensations than numbers in the 2016/17 Europa League. Justin Kluivert (19 years old) did not score and only gave one assist, but his speed and play in the 'ajacied' attack will be remembered in that edition. The good game of Justin led the player to sign the following summer for the Roma.
Rashford
Marcus Rashford (21 years) began to leave his stamp on the Europa League of 2015/16 when he made two goals in three games with 18 years. The following season Manchester United won the title and the Red Devils forward scored two goals and gave four assists.
Oblak
Jan Oblak (26 years) was at the gates of the Europa League with Benfica. The goalkeeper lost the final with the Portuguese in the 2014 penalty shoot-out against Sevilla. Oblak helped the Portuguese in the last 16 against Tottenham (1-3 and 2-2 for Benfica) and the return of the semi-finals against Juventus (0-0) .
The Slovenian returned to play in Europa League for winning it with Atlético de Madrid in 2018. The Balkan goalkeeper defended the goal of the colchoneros after falling from the Champions except in the first leg of the sixteenth round flu and the two eighth, one for wrist injury and another for rest . In the six games he did play, he left goalless in four of them.
Photos from as.com